The Messiah
Patrick Barlow, with additional material by John Ramm, Jude Kelly and Julian Hough
Birmingham Rep
The Other Palace
–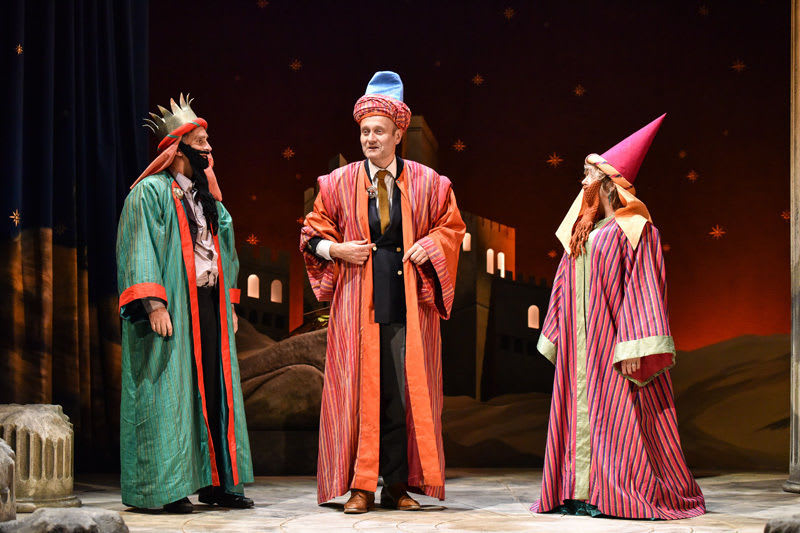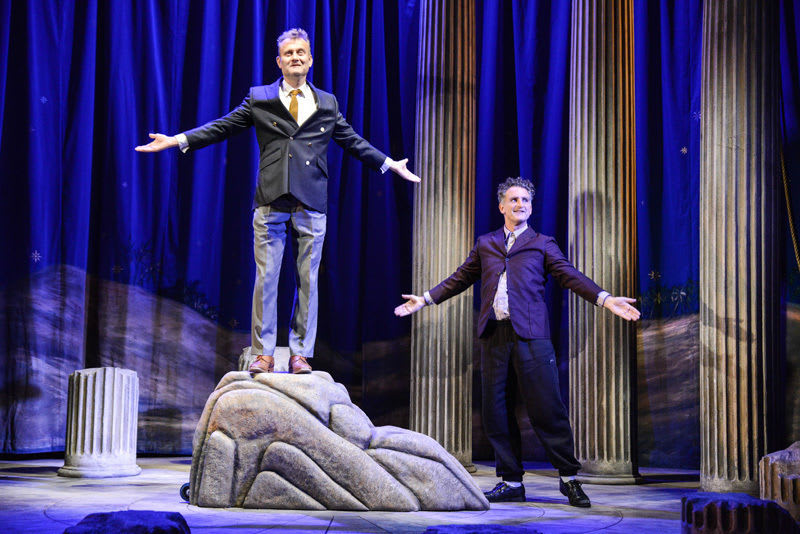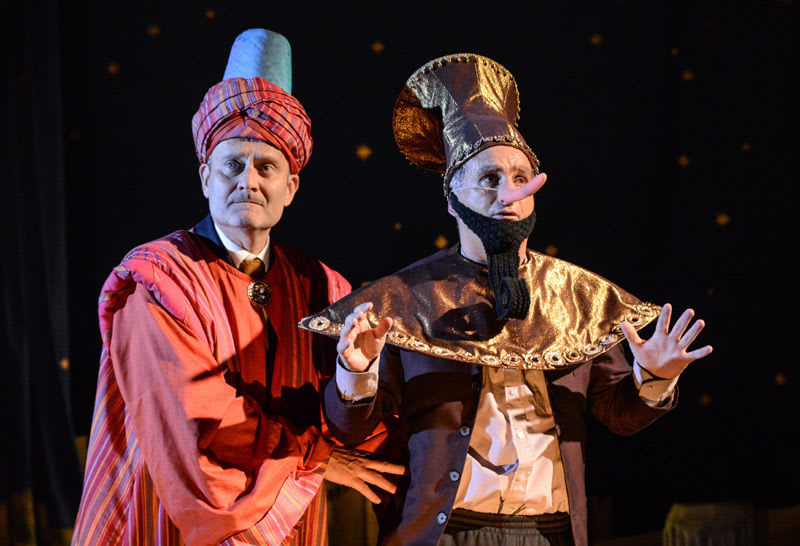 Older readers may recall with great pleasure the efforts of the pomposity-debunking National Theatre of Brent, led by the incomparable Patrick Barlow, who later went on to create such West End hits as The 39 Steps.
Under this earlier incarnation, Barlow created adaptations of assorted classics compressed for a comedy double act in the tradition of Morecambe and Wise or The Two Ronnies. In these, he became the self-obsessed, intellectually challenged Desmond Olivier Dingle and was joined by an even dimmer sidekick played over the years by the likes of Jim Broadbent's Wallace and John Ramm's Raymond.
Their stream of hits included a distinctly odd take on the Nativity story, The Messiah. This minor classic first saw the light of day 35 years ago and has subsequently received a number of revivals across the years.
The 2018 incarnation takes place on a collapsing, circular Romanesque set and has been updated to a degree. In particular, it has been changed to incorporate the operatic talents of Lesley Garrett, which have little to do with the story but certainly please the ear, as she renders highlights from Handel and, rather less predictably, Puccini.
Under different branding and using fresh character names, the story of the virgin birth is brought to life by a new cast with Hugh Dennis taking the bullying Barlow role, now Maurice Rose, alongside John Marquez playing Ronald, the weedy Broadbent stooge with a great line in malapropisms.
The two-hour-long evening far from religiously follows the New Testament and comprises a mixture of verbal gags, slapstick, fooling around and generally having a great deal of fun, even borrowing crowd participation tactics from pantos. There is also a good element of metatheatrical navel gazing and interplay between the Maurice Rose Company's characters.
At its best, this precursor of such acts as The Play That Goes Wrong can be extremely funny, although inevitably it is also a little bit hit and miss.
As well as sharpening up and modernising the script, Barlow directs, very deliberately recreating everything down to the mannerisms from the National Theatre of Brent days so that Dennis could almost be a reincarnation of the creator (for the avoidance of doubt, the lowercase "c" should indicate that this refers to Barlow not his divine maker) and Marquez, Broadbent at his dithering comical best.
The Messiah will undoubtedly raise laughs, especially in those that love silliness and could be perfect seasonal fare for anybody needing a little bit of cheering up in the dim, dark days of an English winter.
Reviewer: Philip Fisher