The Notorious Mrs Ebbsmith
Arthur Wing Pinero
Jermyn Street Theatre
–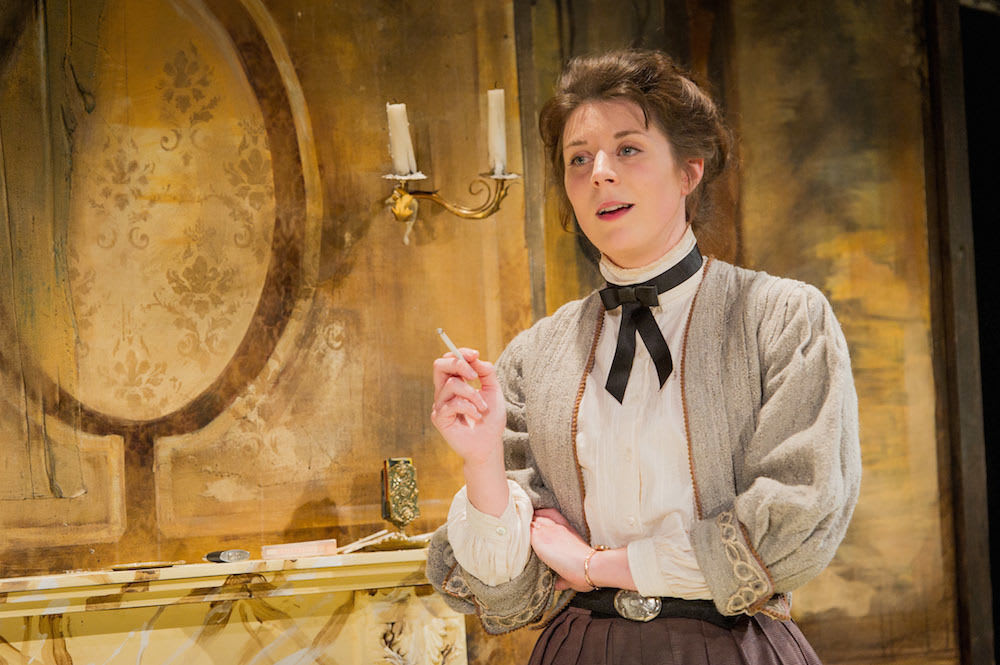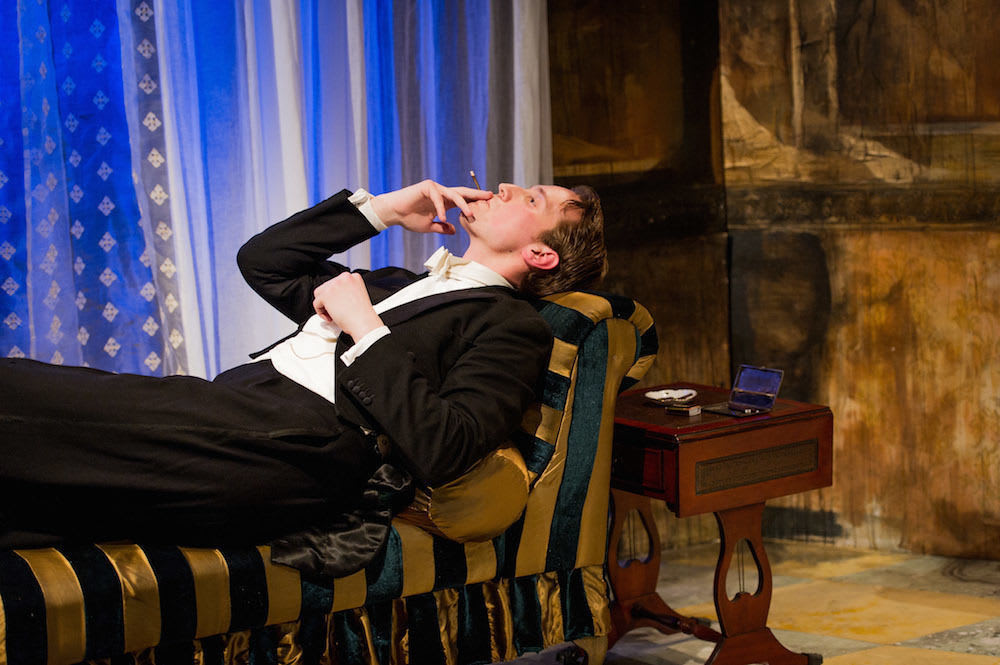 Arthur Wing Pinero is threatening to join contemporaries Oscar Wilde and George Bernard Shaw (not to mention Ibsen) in the lists of late Victorian and Edwardian playwrights who are regularly revived today.
In the last couple of years, The Magistrate visited the National and then Trelawny of the Wells enjoyed the hospitality of the Donmar.
The Notorious Mrs Ebbsmith addresses a topic that was absolutely scandalous when the legendary Mrs Patrick Campbell created the role in 1895 but now seems tame.
Mad Agnes, as she is known to the more scurrilous, cannot live a quiet life due to the gossip of her fellow countrymen.
The widow, played by Rhiannon Sommers, is living rather unhappily in Venice under yet another non de guerre "Mrs Cleve" with a rather ineffectual, vacillating wimp whom she loves more as a symbol than a man.
All would be relatively decent were Max Hutchinson as Lucas Cleve not already married to a powerful woman with a touch of Irish fire in her blood.
In those benighted times when even piano legs were regarded as indecent, such a relationship renders a lady a notorious outcast, even bringing mild opprobrium on to the head of what would now be known as her partner.
The rampant feminist goes even further challenging the very foundations of society, always far more than a match for her ineffectual beau, especially when she begins to pontificate in sub-Shavian fashion.
The foundations of a rather unconvincing pairing are undermined by almost every visitor. In particular, Christopher Ravenscroft as a classically rakish Duke does his best to set the world back on course.
Along the way, the precepts of marriage and fidelity are debated and the free-thinker given ample opportunity to see the error of her ways.
In fact, the only truly altruistic assistance is rendered by another widow, the likeable Julia Goulding's Mrs Thorpe who, as the sister of a Yorkshire parson, talks and acts with admirable good sense and honesty.
The Notorious Mrs Ebbsmith is a tame melodrama that suffers from rather heavy-handed construction and a formulaic production which does few favours to the actors or the playwright's blossoming reputation.
Reviewer: Philip Fisher