The One
Vicky Jones
Soho Theatre
–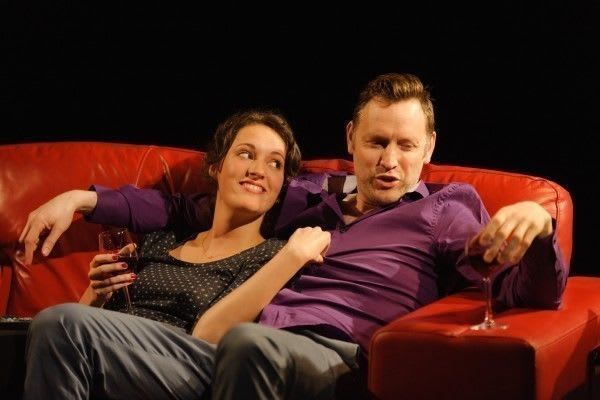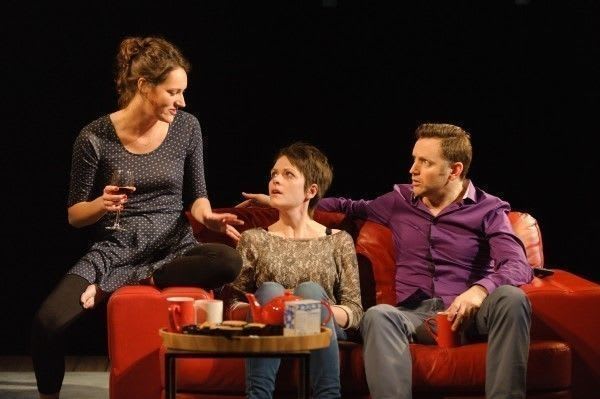 For some reason, the varied musical accompaniment to The One did not include "Thin Line between Love and Hate" by The Pretenders, title and band between them perfectly encapsulating the content of this bittersweet, short play.
As the winner of the 2003 Verity Bargate Award, Vicky Jones's debut as a writer is directed by Steve Marmion, Soho's Artistic Director.
Even so, everything feels a touch incestuous, since the star is the ever-reliable Phoebe Waller-Bridge, more usually directed by Miss Jones, her co-artistic director at DryWrite, most recently in the award-winning Fleabag, written by its star and performed upstairs at the same venue.
Spunky Jo and Rufus Wright's rather insipid Harry have been partners for around five years by the time that we share their long, dark (and that is an understatement) night of the soul in a plush home, complete with red leather sofa and a delectable clock to count us through the wee small hours.
The opening scene establishes that their sex life is a little stale but that may not be an insuperable problem for the English professor and his former student, both of whom have a taste for sophisticated intellectual mind games as well as kinky physical stimulation.
Early in the piece, a social gooseberry turns up in the form of Lu Corfield playing Kerry, Harry's colleague. Her tearful arrival follows an encounter in which she has either just been raped without her partner realising that he was doing so or succumbed to dangerous neurosis.
Her second visit in the wee small hours makes things clearer, as the plain-speaking Jo teases out Kerry's not very well hidden passion for indifferent Harry.
By this stage, not only are all three participants in this sexual merry-go-round probably somewhat confused but so will the audience be, such is the sincerity with which lies are told, especially by the poker-faced Miss Waller-Bridge.
Almost throughout, it is hard to tell exactly what is truth and what is merely role-play intended to add something of a thrill to a duo whose time together is gradually becoming too mundane to sustain without artificial injections of adrenaline.
The edgy relationship is somewhat schematically given perspective since, while all of this is taking place, Jo's sister is in hospital representing a more conventional view of love and sex by giving birth.
Lu Corfield is at her best when portraying fear and bewilderment, while Rufus Wright does his best to flesh out a part that feels underwritten. In a role that has presumably been written for her, Phoebe Waller-Bridge will deservedly steal the plaudits playing a woman whose sexuality is simultaneously exciting and dangerous in every sense.
At times during just over an hour of running time, Vicky Jones's writing and plotting can seem positively Pinteresque, as Jo and Harry's psychological war-games threaten to wreck both their bodies and their future happiness.
The One can be sinister, funny and sexy by turns and, as such, is likely to appeal to the kind of young, intelligent audiences who might be expected to flock to Soho and not be too shocked by what they are asked to witness.
Reviewer: Philip Fisher