The Pass
John Donnelly
Royal Court Theatre Upstairs
–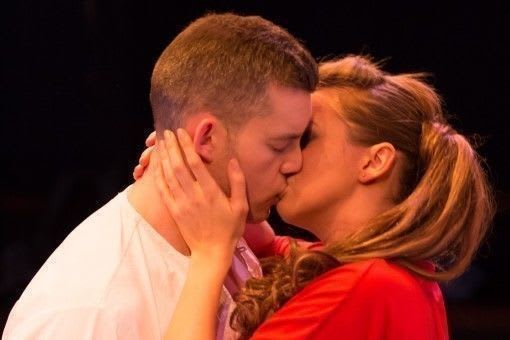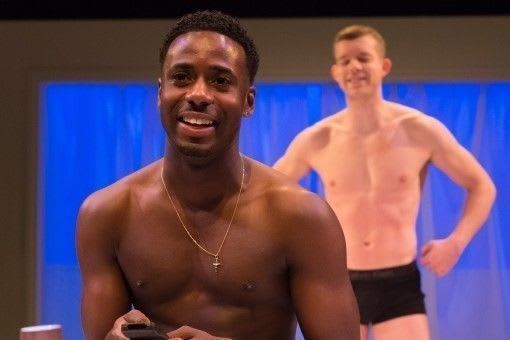 In the wake of Tom Wells's Jumpers for Goalposts and recent tabloid revelations, gay footballers seem to be flavour of the month at the moment, which might prove to be fortuitous for John Donnelly.
The Pass is as versatile a title as any playwright could wish to conjure with. In this case, it ties together Russell Tovey as Jason and Gary Carr playing Ade, a pair of potential stars who first met as eight-year-olds at the academy of an unnamed football club.
In the opening act of the 2½ hours, they are aspirant boys in Bulgaria making their European debuts for an unnamed team, already aware that one will make it and the other is destined to return to real life.
After a great deal of juvenile banter, two passes, one in their shared hotel bedroom and the other on the field, link together to decide the lads' collective fates.
Eight or ten years on, Jason has become the next David Beckham and we meet him in a Spanish hotel suite bantering with a feisty pole dancer, played by Lisa McGrillis who has a taste for martial arts and a hidden camera.
Just as things are warming up nicely, a little spot of blackmail interrupts the loving, before both leopards change their spots.
Following the interval, twelve years after their initial encounter, Jason and Ade are re-united. This is a chance to compare notes. Is a regular life as a self-employed plumber in a steady relationship better than superstardom with associated custody issues and a fear of undesirable publicity that borders on the obsessional?
The theme is sidelined as the boys' party with bellboy Harry in scenes of gratuitous boisterousness that add little to the evening's message beyond proving, as soaps and reality shows are so keen to show, that celebrities know how to behave badly.
As the troubled role model, Russell Tovey gives a good performance under the direction of John Tiffany in a play that asks us to consider celebrity and its concomitant financial benefits paid for in part by the absence of privacy.
Perhaps top footballers' hedonistic lives really are filled with nothing more than football, sex and money, though at least on this occasion the drugs are all legal.
Even if this is the case, and accepting that the gay card spices things up a little, The Pass doesn't get too far below the surface, eventually looking too much like a staged, fly-on-the-wall docudrama rather than a slice of real life.
Reviewer: Philip Fisher