The Passing of the Third Floor Back
Jerome K Jerome
NorthSEE Theatre
Finborough Theatre, Earl's Court
–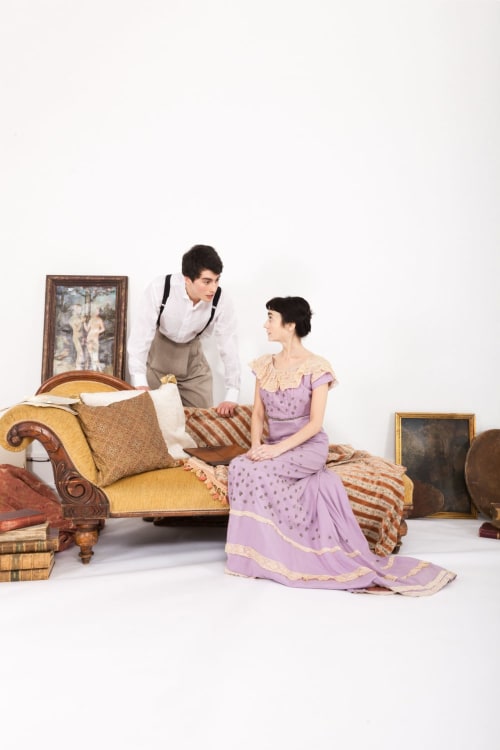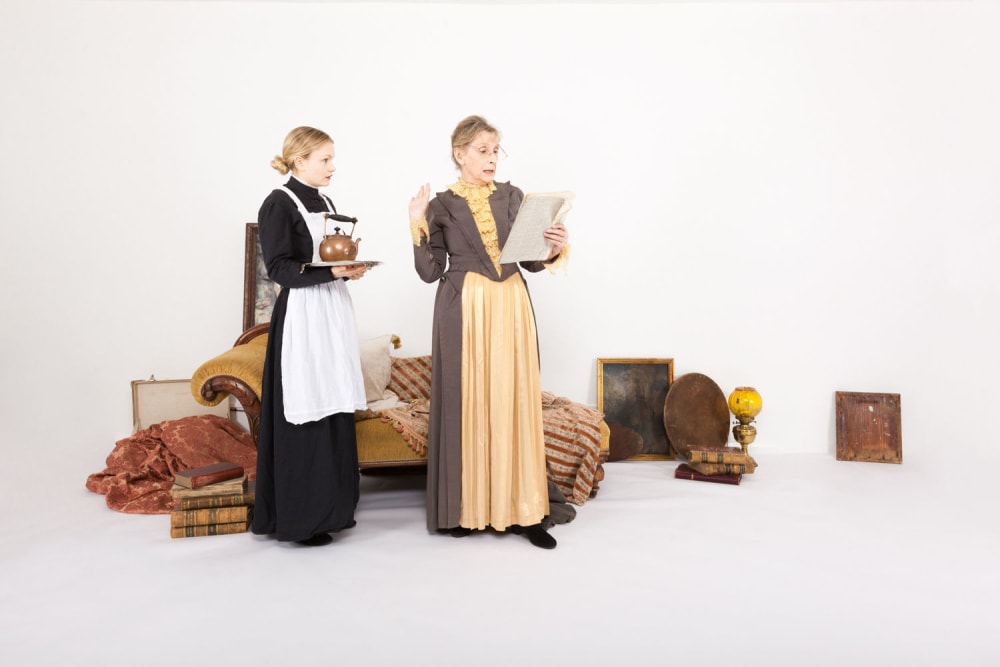 There is more to Jerome K Jerome than Three Men in a Boat, as this witty parable proves.
First seen in 1908 with the legendary Sir Johnston Forbes-Robertson as the nameless traveller during its West End run, this rather quaint but uplifting play has disappeared from view for 70 years but receives a welcome revival only a few miles down the road from where the drama is set.
Featuring a cast of twelve, whose acting talents can be a little uneven, the evening opens with a Prologue in which we are introduced to a typically stagey Bloomsbury boarding house filled with obnoxious and uniformly unhappy residents. They range from the penny-pinching landlady played by Anna Mottram down through impecunious business types to young lovers divided by their lack of funds or even the faintest prospect of any.
After an early interval, the two-hour-long drama changes gear with the arrival of a mysterious Wanderer, played with necessary restraint by the excellent Alexander Knox.
The new resident turns out to be somewhere in the middle of a line that might have started in classical times but more recently stretches between the Ghosts from A Christmas Carol to the mysterious visitor in An Inspector Calls.
One by one, The Third Floor Back isolates the house guests and looks deeply into their souls, unlocking hidden kindness and ambition, where none was apparent.
The final scene is an Epilogue set one month after the earlier events, which predictably is the happy antithesis of the play's opening, even Ella Dunlop's "slavey", Stasia seeing opportunities for future prosperity by this stage.
Jonny Kelly's production for NorthSEE Theatre benefits from charming design by Jasmine Swan, subtly lit by Robbie Butler. In addition, Lizzie Faber provides delightful musical accompaniment throughout the performance on the harp.
The Passing of the Third Floor Back may seem old-fashioned to contemporary eyes but then so is A Christmas Carol, and that remains one of the most popular entertainments almost 175 years after Charles Dickens first conceived it in novel form.
On that basis, perhaps it is only a matter of time before this production lights the flame for a transfer or major revival.
Reviewer: Philip Fisher