The Picture of Dorian Gray
Henry Filloux-Bennett, based on the novel by Oscar Wilde
Barn Theatre, Lawrence Batley Theatre, New Wolsey Theatre, Oxford Playhouse and Theatr Clwyd
–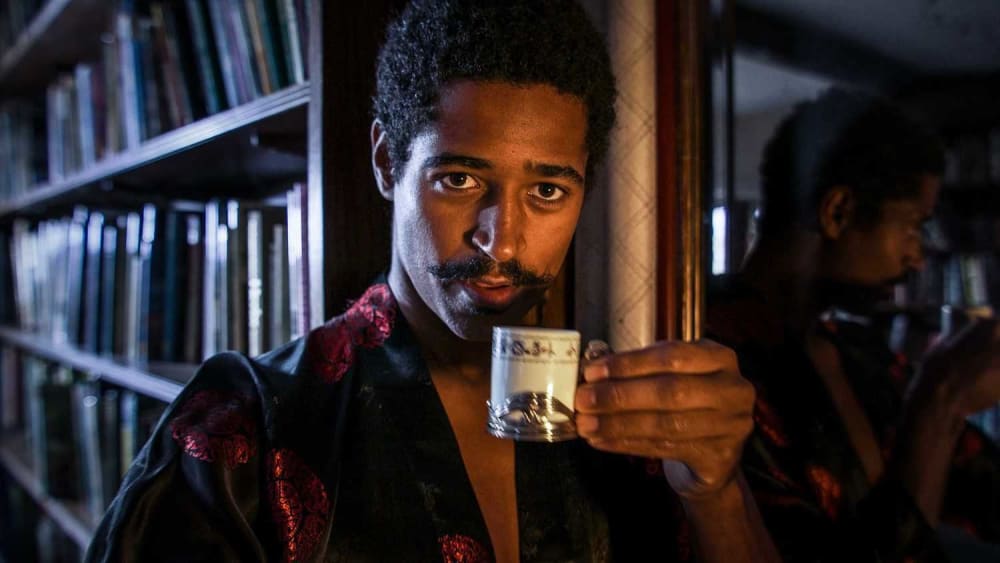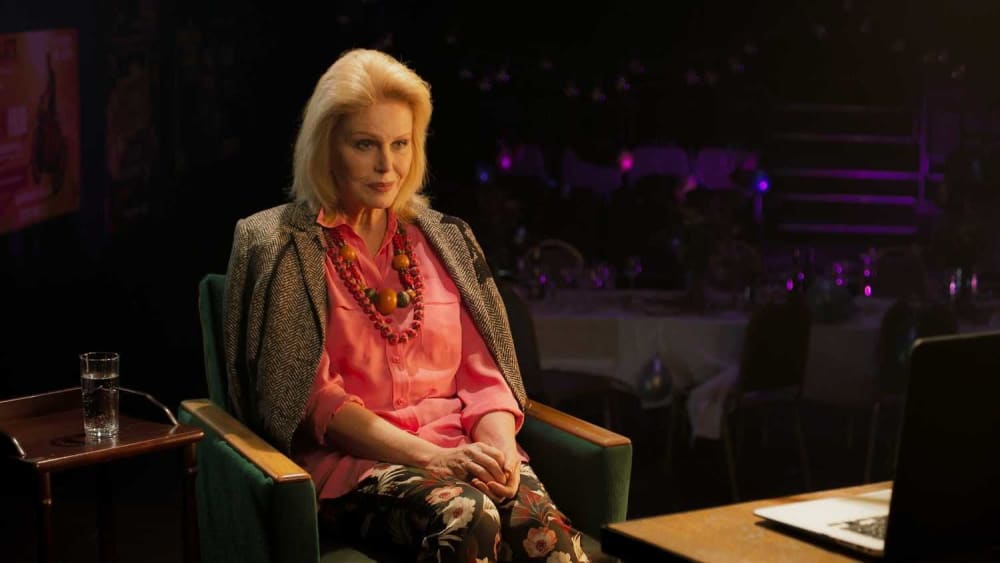 Rather than setting the film adaptation of Oscar Wilde's popular novel in the Victorian era, Henry Filloux-Bennett has updated it to the coronavirus generation.
His style is distinctive, the prologue—featuring interviews carried out by Stephen Fry with two of the main players, Joanna Lumley as Lady Narborough and Alfred Enoch playing Harry Wotton—has more in common with this company's What a Carve up! than anything of Wilde's, as is the film that follows. In particular, the interviews continue as a means of storytelling, embellished by flashbacks to moments of drama. Much of the starry team from that production has returned, including director Tamara Harvey.
The 90-minute-long co-production between the Barn Theatre, Lawrence Batley Theatre, New Wolsey Theatre, Oxford Playhouse and Theatr Clwyd pays distant homage to the original while jazzing up the bare bones for a young online target audience. This means that, not only is the story modernised, but there are some great computer-generated graphics and an insistent dance-influenced musical accompaniment throughout.
The story starts in mid-2020 with a champagne-fuelled charity fundraiser, doubling as a 21st birthday party for Dorian Gray, attended by the four key figures in a story that quickly takes on tragic connotations. Lady Narborough acts as narrator, first introducing us to the sickeningly smug social media influencer Harry Wotton and then his close friend, Fionn Whitehead as the eponymous Dorian Gray, a second-year university student studying English.
What could never have been more than a hidden undercurrent in Wilde's time is made explicit for the generation bred on social media, so that the connections and attractions between the self-obsessed trio of Wotton, Gray and Russell Tovey's Basil Hallward are primarily sexual. In keeping with the ethos, rather than oil on canvas, Basil's picture of Dorian Gray and the gift of youth that it conveys take the form of a selfie, enhanced by computer wizardry.
The highly talented Emma McDonald is Sibyl Vane, the final member of the central quartet, who introduces herself in song at the party, sounding seductively like Lana Del Rey, before becoming Dorian's girlfriend and pursuing a career as an actress.
Oscar Wilde soon gets left behind in a tale of contemporary self-indulgence that becomes increasingly vindictive and, at the same time, deeply embedded in the country's obsession with social media. The coronavirus pandemic also gets a look-in, but more suggestive than an integral element of the script.
The creative team eventually concludes that virtual lives are likely to be just as unhappy as real ones, especially those shared by Wilde's characters and those of Henry Filloux-Bennett, where hedonism is the primary motivation.
By purchasing a £12 ticket, not only will viewers get unlimited access for 48 hours but they will also support a worthy group of theatres and members of the community.
Reviewer: Philip Fisher