The Pitchfork Disney
Philip Ridley
Arcola Theatre
–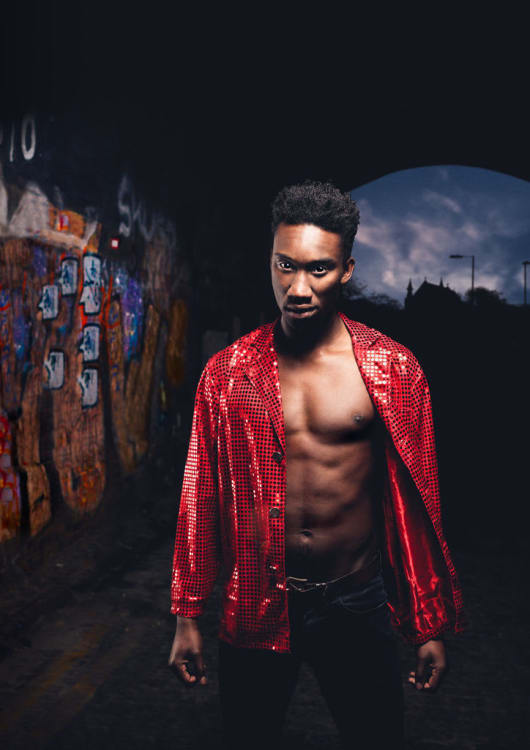 Perhaps most striking feature of Edward Dick's expertly directed and cast revival of The Pitchfork Disney is the chance to gain perspective on the career of Philip Ridley.
He must be the only writer from the 1990s "In Yer Face" revolution who continues to write plays in a similar radical style today. Anyone who saw Mercury Fur or Tender Napalm will instantly recognise that they come from the same mind and, more importantly, mind-set.
The unkind might suggest that this is because, unlike his peers, Ridley has never grown out of the rebellious, angry attitude that afflicted so many writers in this period.
This is also a chance to review the work in the light of what has come in its aftermath. 21 years ago, when the play was first seen at the Bush, Sarah Kane, Mark Ravenhill, Anthony Neilson and their ilk had not come to prominence. Therefore, in a way, this piece was rather like a pre-punk rock record or radical artistic work created when the Young British Artists were still at art school.
Presley and Haley Stray are not so much rockers as off their rockers. Living in a barren, derelict squat of a flat they survive on prescription medicines and fantasies.
Chris New gives a really committed performance as Presley, the older twin by seven minutes. He cares for his sister while repressing homosexual inclinations and telling story after story, each of which offers little comfort but lashings of horrifying escapism.
Mariah Gale's Haley is a bundle of hyperactive insecurities whose only happiness comes in reminiscences and drug-induced sleep.
Their favourite occupation, other than eating chocolate bars, is imagining the outside world in post-apocalyptic isolation when they might be the last two survivors on a heavily contaminated earth.
This enclosed world is invaded by two equally bizarre outsiders. The red sequin-coated Cosmo Disney is probably the answer to almost every homosexual's wildest dreams. Indeed, he may well be a dream figure conjured up by Presley but swiftly becomes far too realistic in his nightmarish demands.
Not only does he look gorgeous but Disney is eloquent and deeply inquisitive. He swiftly begins both to excite and unsettle his host, while always presenting a potential threat to the sleeping Haley.
If Disney is unsettling, Pitchfork is worse. Since these two figures feature in a nightmare of child murder, when the latecomer arrives encased from head to toe in black plastic with not even an eye or mouth hole, it is not unreasonable for concerns to surface before what is undoubtedly the play's funniest moment although dark comedy frequently impinges.
Compared to what was to come in ensuing years, The Pitchfork Disney is low on graphic staged violence, though a cockroach eating competition might challenge some delicate stomachs. Where its menace hits home is in reportage which can become deeply unsettling and threatening for those more used to whodunits or social comedies.
Viewers should not expect to come away from the Arcola with a full understanding of the meaning and implications of a complicated and at times impenetrable script. However, they can guarantee the chance to see a challenging slice of theatrical history in the making and a demonstration of excellent acting in a work that can be poetic as well as unpleasant.
Reviewer: Philip Fisher