The Plough and the Stars
Sean O'Casey
Lyttelton Theatre (National)
–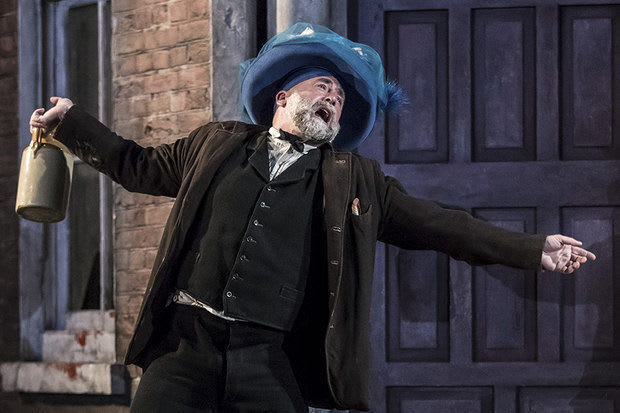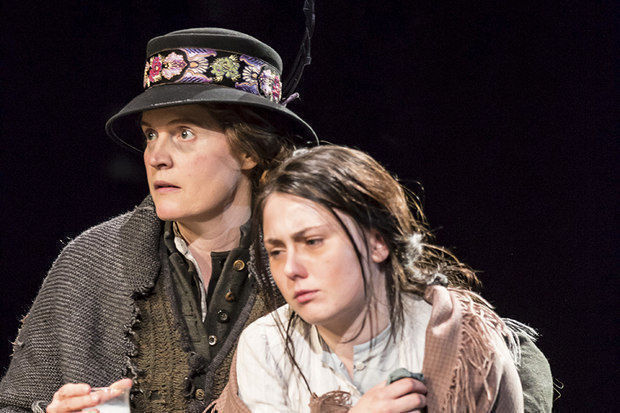 There could be nothing more appropriate to mark the centenary of The Easter Rising in Dublin than a play from Sean O'Casey's Dublin Trilogy.
While not as popular as Juno and the Paycock, the final play in the series blends humour and tragedy in a drama that shows the human cost of war, which seems even more poignant when so many of the disputes are internecine.
The Plough and the Stars of the title are the images represented on the flag of the Citizen Army, which rose up under James Connolly in an effort to throw off the yoke of British imperial control in Ireland.
The events take place in and around a magnificently realistic, Vicki Mortimer-designed working class tenement filled with eccentric but recognisable characters, representing types but also bringing events in the explosive city home to viewers through their trials and tribulations.
The early scenes appear to offer typical O'Casey comedy as oldies bicker over very little, Lloyd Hutchinson playing chocolate box soldier Peter Flynn is almost literally a joke, while Stephen Kennedy portrays the rather more menacing but honest and frequently drunken Fluther.
Add in Tom Vaughan-Lawlor's mischievous Young Covey and trouble is guaranteed as they wind each other up for the craic. The women are little better, with Justine Mitchell's loyalist Bessie Burgess, feisty but with a heart of gold, bickering with tediously loquacious neighbour Mrs Grogan, played by Josie Walker.
A more serious element is introduced in the brave form of Judith Roddy in the role of newly-married Nora Clitheroe, desperate to prevent Fionn Walton as her husband Jack from joining the rebel forces in their battle to remove the occupying British Army. Her panic, which seems bad enough in the early scenes, is only exacerbated by pregnancy.
Tragedy is never far off, as consumption, impending childbirth, explosions and gunfire threaten everyone from brave soldiers to the cowardly and the innocent.
In many ways, what happens in the house mirrors events on the streets. Arguments abound, some sectarian but others based on little more than obstinacy. Later in the evening, without wishing to give too much away, madness impinges along with loss and a sense of the futility of a battle that will leave many dead but few with any sense of achievement or victory.
Where Sean O'Casey really scores is in depicting ordinary folk trying to go about their business in the midst of terrible conflict, thus demonstrating the way in which war dehumanises us all.
This beautifully acted production, co-directed by Jeremy Herrin and Howard Davies, should act both as a reminder of the Irish Troubles and a gripping piece of drama in its own right.
Reviewer: Philip Fisher