The Remains of Logan Dankworth
Luke Wright
Pleasance Courtyard
–

Listing details and ticket info...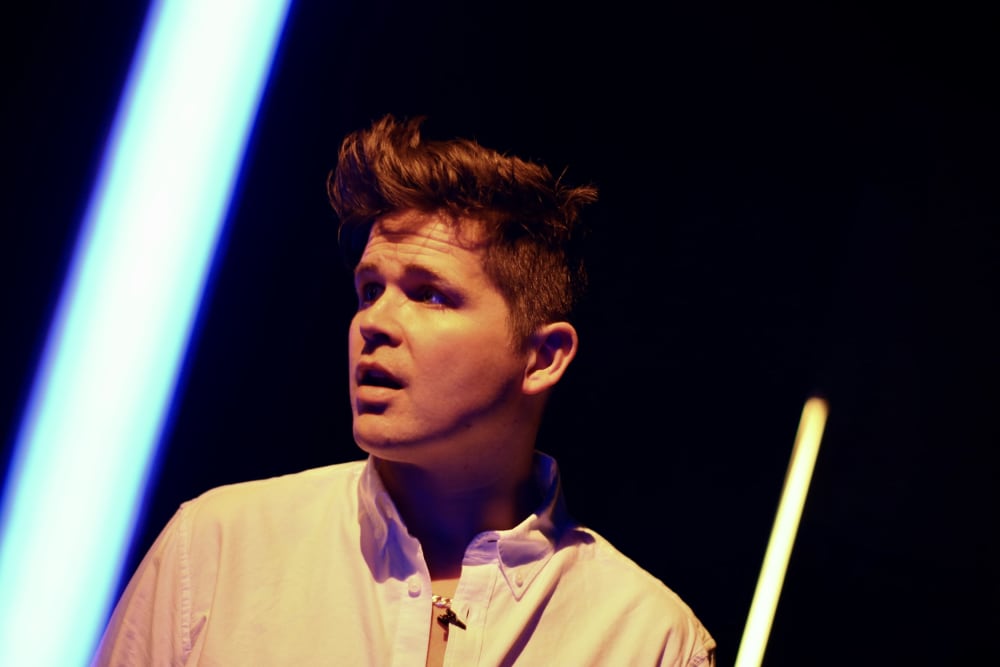 After the brilliant What I Learned From Johnny Bevan looked at the hope of the young Blair supporters in 1997 and the disillusionment that followed, then Frankie Vah went back to the 1980s performance poetry scene and the hoped-for election of Tony Benn as Labour leader, poet Luke Wright's final verse play in the trilogy jumps to 2015 and the lead-in to the Brexit referendum.
Comedian Logan Dankworth, who adds a few Essex touches to his accent to seem less middle-class, longs to be part of a defining moment in history, and his first step is getting a weekly column commenting on politics in The Pugilist, whose editor tells him, when he wants to write more seriously, that he is just a stand-up who knows a bit about politics, and the more outrageous his comments the better.
Without telling anyone, he starts a blog arguing against everything in his column under the pseudonym "Dankworth's Valet", which causes a stir on social media until he is found out, then his editor decides to capitalise on it, asking him to bring in more characters with different views. He ends up being a media sensation, able to argue any point of view and its opposite, even appearing on Question Time.
Alongside all of this is the story of his marriage to Megan and his daughter Susie. Megan is supportive of his career, but she gets a good job with a charity in Southend and Logan keeps avoiding talking about moving there from London, until she forces the issue, and their relationship deteriorates.
Wright is a very good writer and performer and I've enjoyed following this trilogy over the last six years. He has picked out some of the most significant moments in UK politics of the last half century, but the politics have slipped more into the background of stories that are mainly about writers who become too wrapped up in their own careers and self-importance and end up sacrificing their relationships.
But Wright can still weave an interesting story and is a charismatic performer who draws you into the world of whatever era he is recreating, so this is well worth seeing.
Reviewer: David Chadderton