The Rite of Spring (Le Sacre du printemps)
Choreography Pina Bausch, music Igor Stravinsky
École des Sables (Senegal)
Sadler's Wells
–

Listing details and ticket info...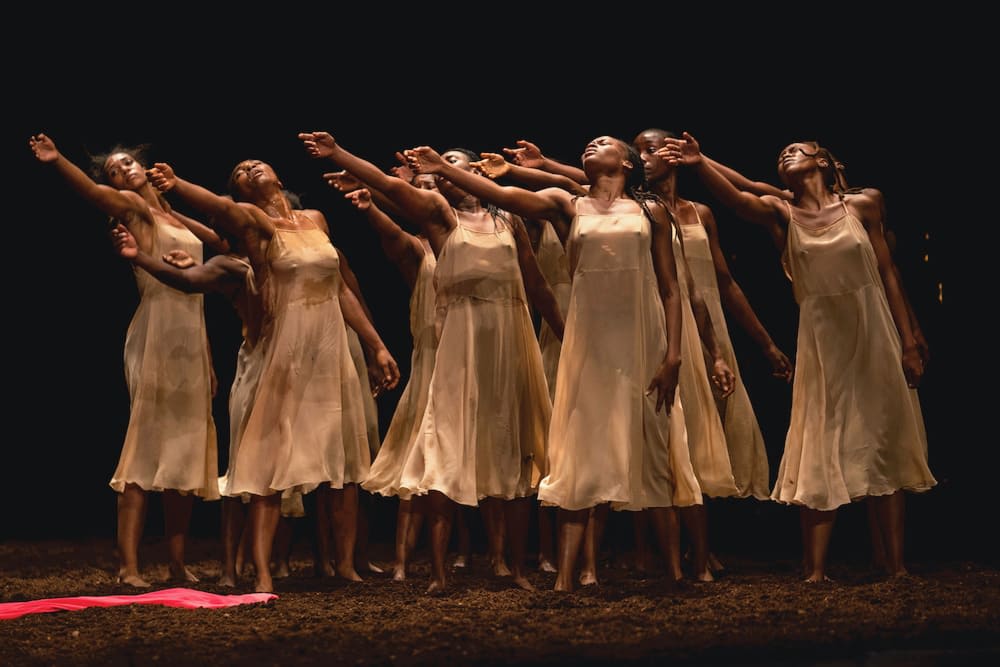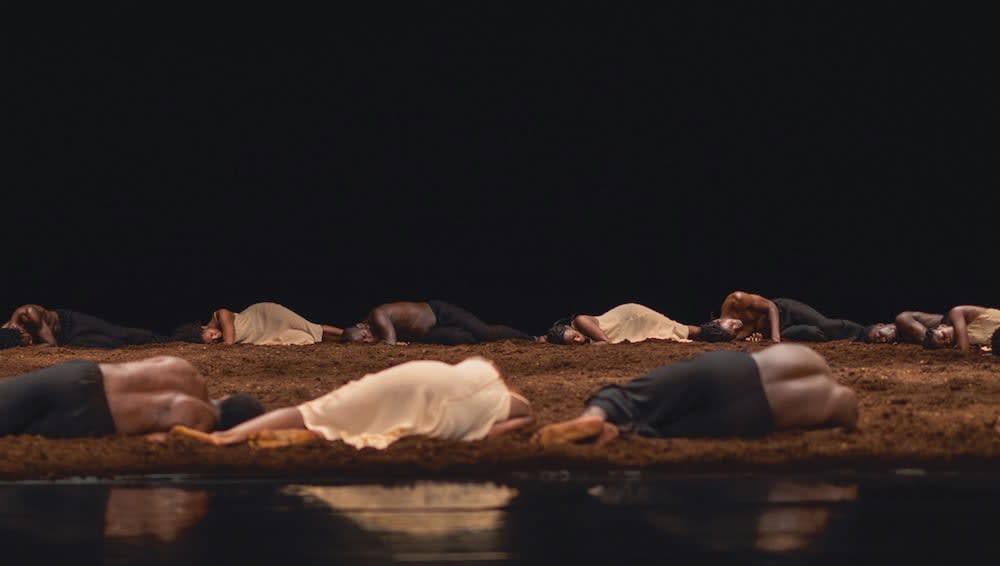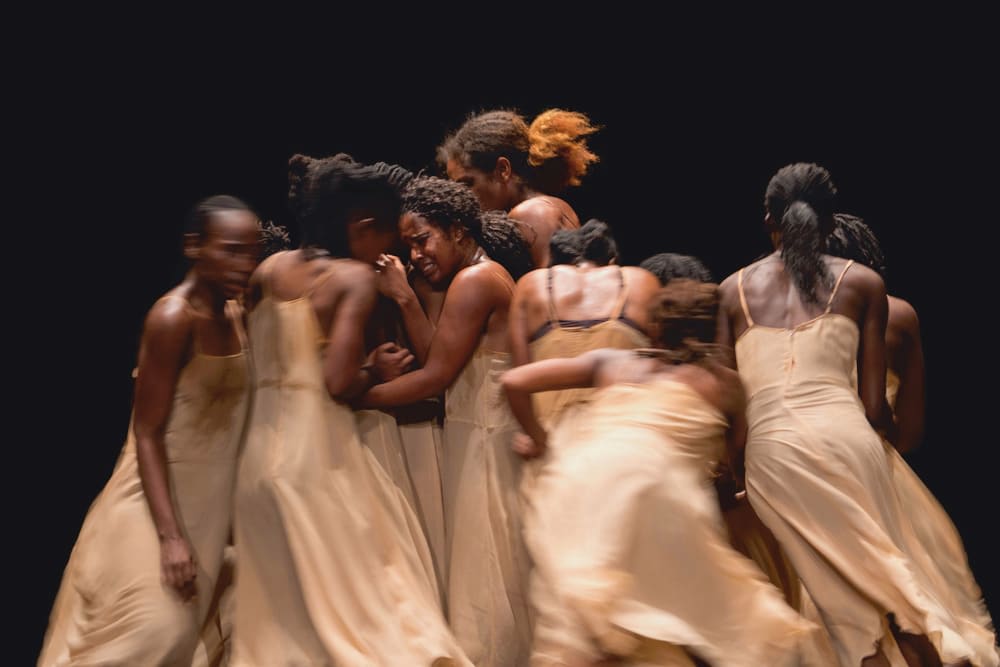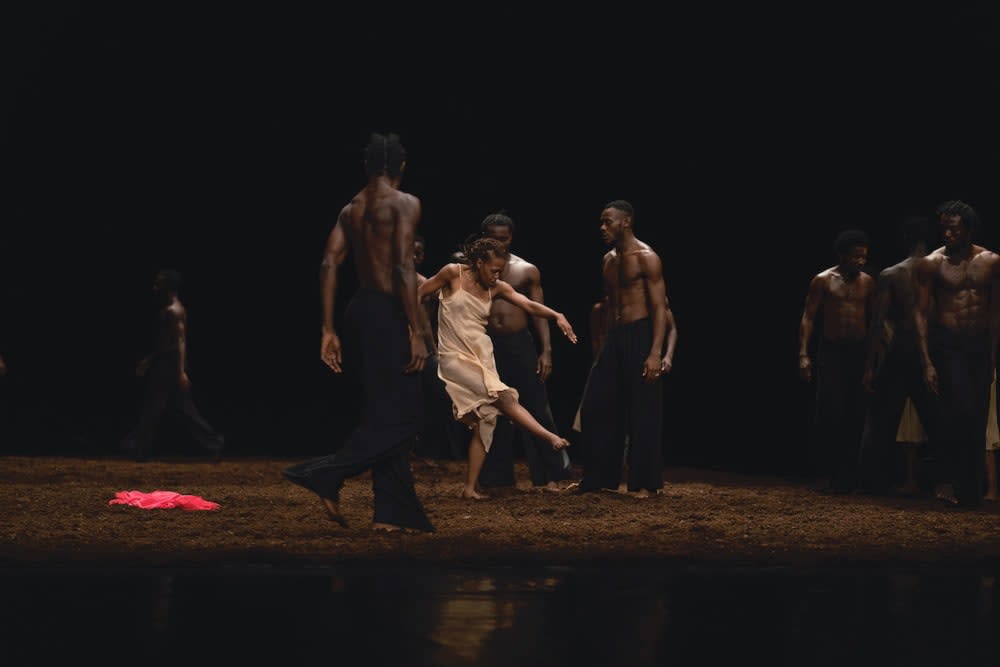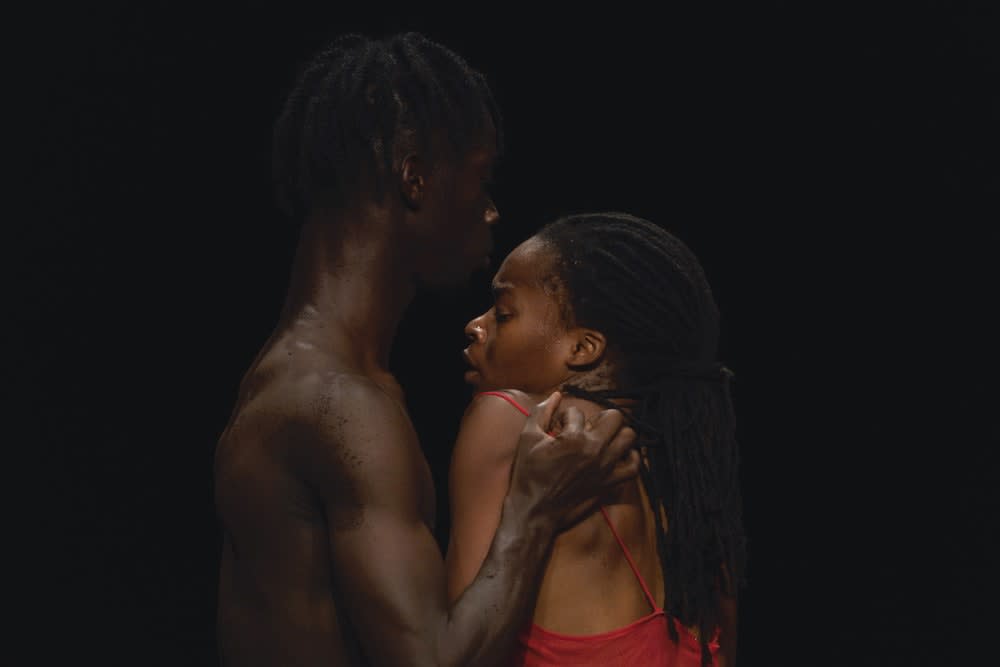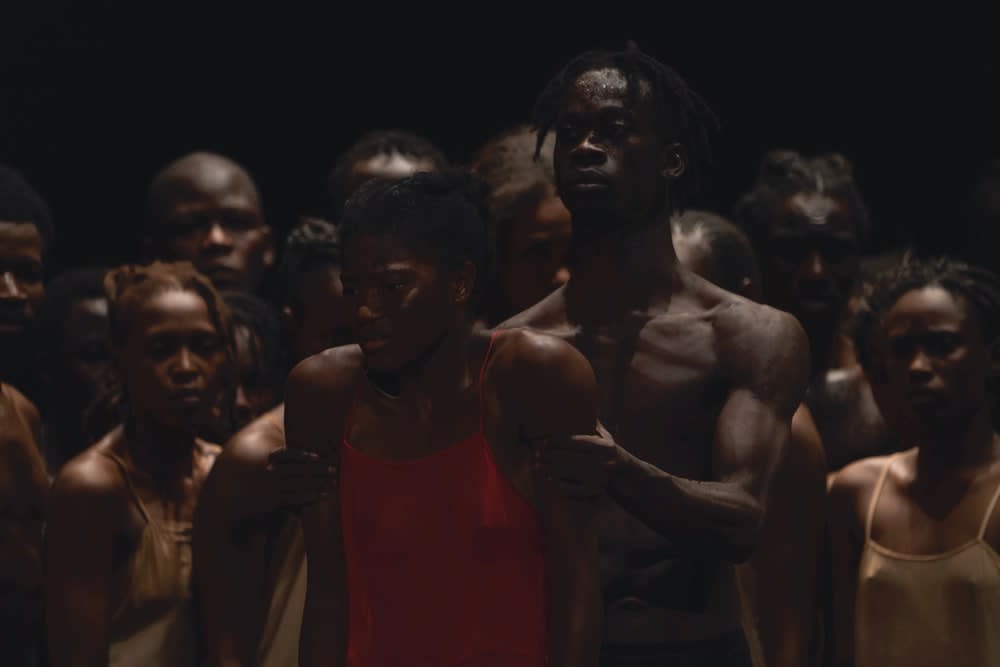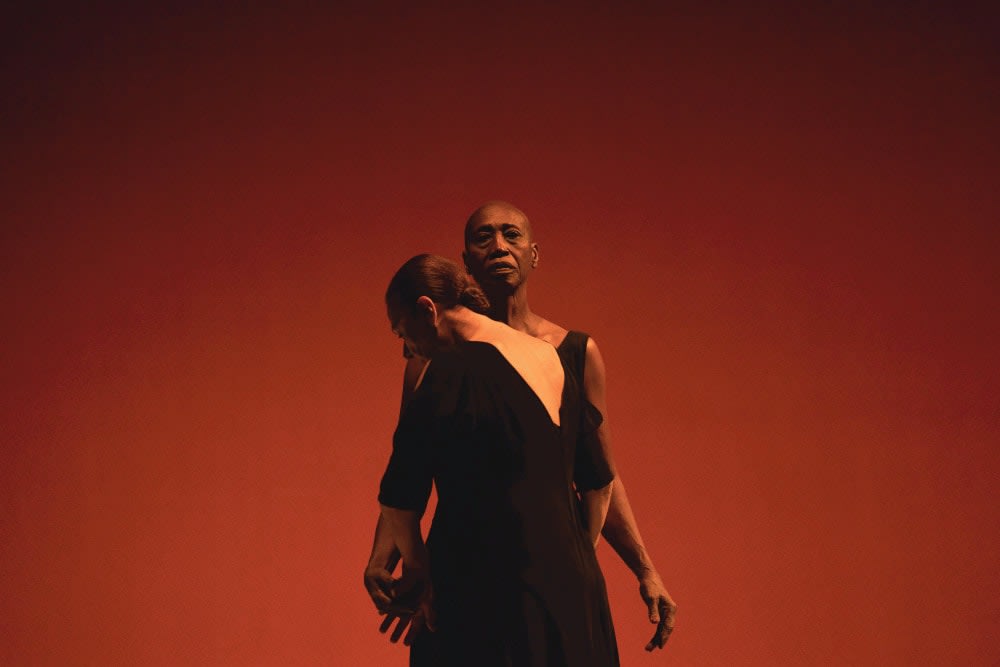 How far would you travel to watch just thirty-seven minutes of dance? When it was announced the previous day that COVID had struck again, a double bill became a single with an after show talk to make up for the disappointment.
Would punters ask for their money back; would the theatre auditorium be depleted? No and no. This is Pina Bausch after all, her admirers travel from far and wide. There is such a thing as a Pina audience. AD / CEO of Sadler's Wells comes on stage to thank everyone for their support.
It is an amazing evening. I have seen Pina's 1975 The Rite of Spring (Le Sacre du printemps) several times and each time it moves me more. Why is that? Because of all the other versions of Sacre (and there are many), hers embodies Stravinsky's pagan sounds so atavistically, every jolt of jarring, jagged, juddering sound is visible in the crouching, hip jogging, huddling, earth-hugging, trembling, panicked fear of being the chosen maid to die in sacrifice for a propitious spring.
On a stage covered in brown soil and peat (3,060kg of it)—we watch as it is laid; Pina considered this part of the performance—two dozen dancers, male and female huddle in separate corners, come together in wild sensual dance. A girl lies face down on a red cloth, the red dress of the sacrificial victim. Tentatively more appear. I count eleven girls, thirteen men. An older man comes forward, the elder, he will do the choosing. Imagine waiting, the girls in a state of shock.
I imagine the Scythian male hordes rampaging; I imagine getting ready for the scaffold, getting ready to go into the gas chambers. My skin tingles; theirs ripples with shivers and pours with sweat. They lie down on the soil, commune with the earth, caress it, and copulate with it.
The men, with strong physiques, as much under the spell of the music as the girls—the music, Russian folk inspired, is the drug, its barbarism inherent in the dance. It's misogynistic, primitive, elemental: driven into sexual abandon a girl leaps on to the front shoulders of a man, her groin in his face. Such astonishing agility produced by fear adrenaline. The relief when the one is chosen leads to more ecstatic dance.
They walk in a circle, eyeing each other: Pina's work has a lot of simple walking. They run in packs, cluster in separate groups. Watch as the elder makes his selection. He lies down, an effigy with arms raised waiting for the gift of a girl's life, while she dances herself to frenzied death.
I remember seeing ENB dance it, and at curtain call the chosen one was still visibly upset. You can't dance Pina's choreography without total commitment. Covered in brown earth, you're supposed to be shaking with tiredness and emotion at the end. These young dancers have no second skin.
But, I am disappointed not to see the promised two septuagenarians, Germaine Acogny and Malou Airaudo, both with decades of Pina Bausch experience, dance their duet common ground[s] to music by Fabrice Bouillon LaForest. The experienced in juxtaposition with the young just encountering her work...
Germaine Acogny, founder of École des Sables, called "the mother of contemporary African dance", and Malou Airaudo, who performed in many of Bausch's early works including The Rite of Spring. The press release calls it a "poetic and tender piece, the duo's first collaboration, examines their shared histories and emotional experiences".
Unfortunately jinxed, this internationally produced double bill was to have premièred in March 2020—COVID struck. Its world première was in Madrid last September 2021. I read it has been performed in Copenhagen, St Polten, Luxembourg, at The Adelaide Festival and its tour will include Ludwigsburg, Spoleto, USA, Canada and more.
This global double bill took quite some producing, many hands were involved, many young dancers were auditioned for Sacre, the logistics sound a nightmare, the statistics in the programme are astonishing: out of more than two hundred submissions, 137 came to workshops in Burkina Faso, Senegal and Ivory Coast, 38 from 14 African countries were chosen, from different dance disciplines. Tonight the number is depleted to 24, "reworked at short notice". A show did go on. Bravi. Good on them.
The credits involve many former Pina dancers as artistic and rehearsal directors. I envy the young dancers starting on their journey. I hope there are not many more stumbling blocks on the way.
Reviewer: Vera Liber