In The Middle, Somewhat Elevated / Adagio Hammerklavier / Le Sacre du printemps (The Rite of Spring)
Choreography William Forsythe, Hans van Manen, Pina Bausch
English National Ballet
Sadler's Wells
–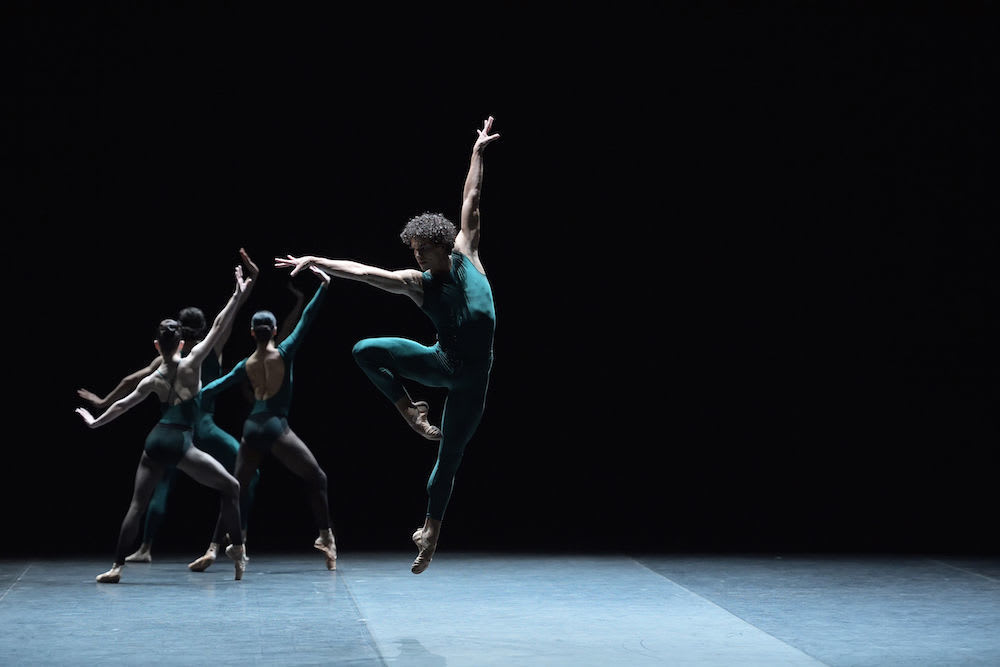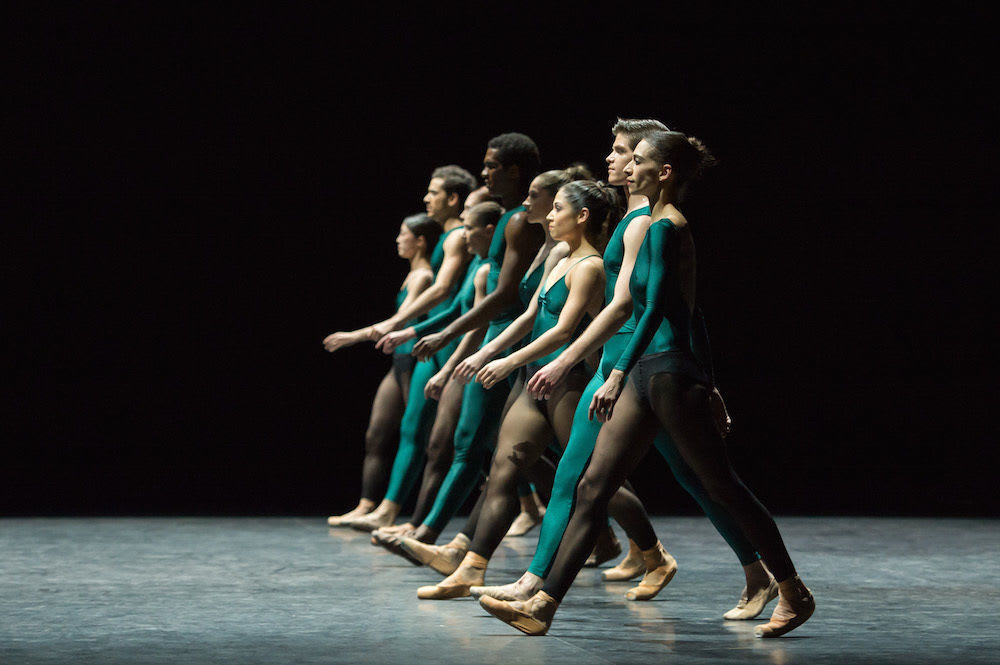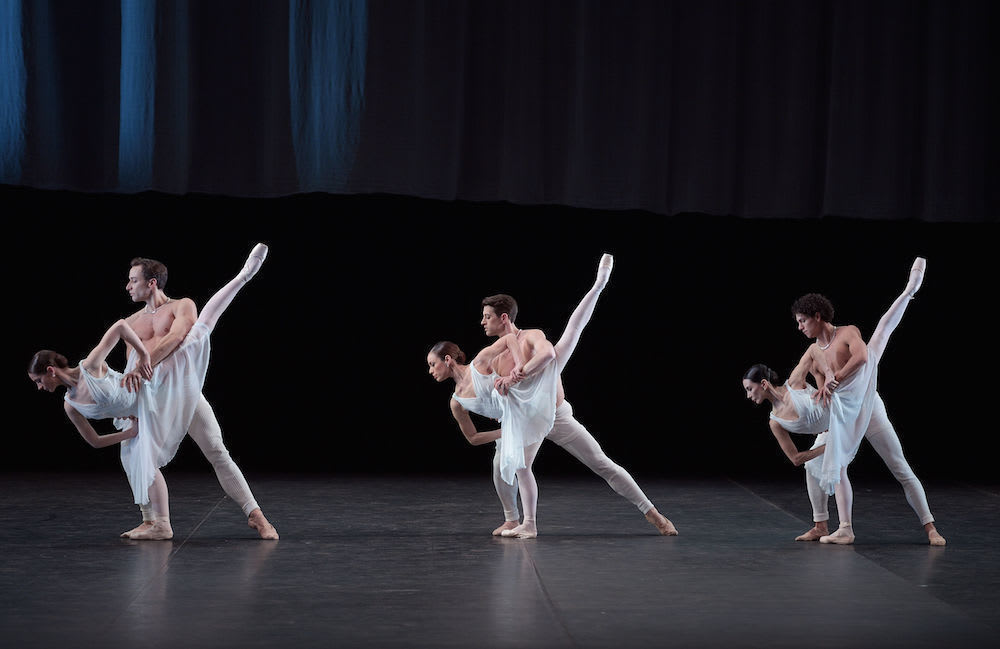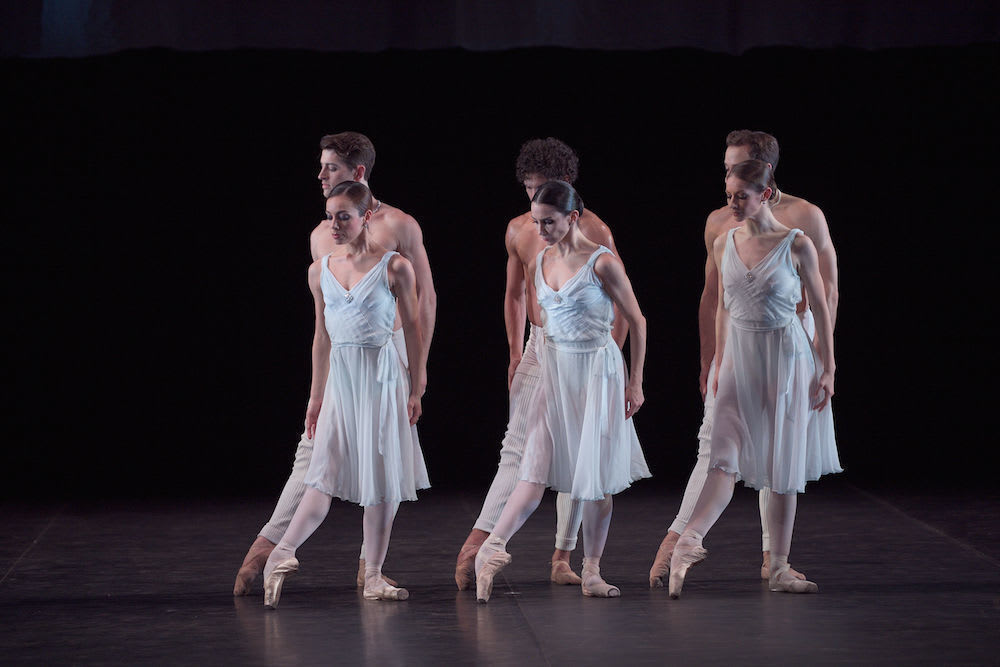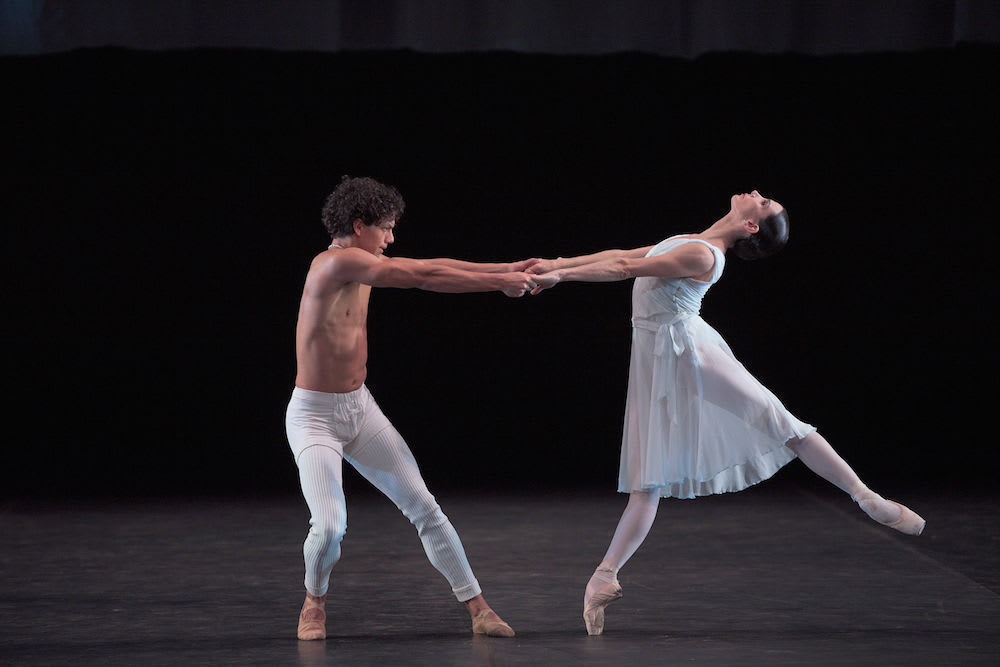 I've said this before and I'll say it again: Tamara Rojo has not put her beautifully arched foot wrong yet as AD of the English National Ballet. Tonight's triple bill is further proof, if proof were needed (the run is sold out), of intelligent programming and nurturing of the company. A five star evening: dynamic pieces that beautifully reflect the range of talent and commitment.
William Forsythe's In the Middle, Somewhat Elevated makes for an electrifying opening. ENB performed this in 2015, but several dancers cast today are fresh to it, and what pizzazz they bring. Made on the Paris Opera Ballet in 1987, it feels newly minted.
Driven by Nureyev's standards of excellence, it was to be called Impressing the Czar in his honour, but Forsythe saved that title for a full-length work. The things elevated in the middle are two golden cherries, emblematic of the Paris Opera House.
Nine dancers sizzle in off-kilter classical ballet vocabulary with Thom Willems's pulsating, crashing, industrial 4/4 beat driving them on to bigger and better leaps, higher extensions, and explosive moves in architecture of crisp exactitude—time and motion. Doesn't look easy, this deconstructed experimental ballet class, but wow do they impress.
Cesar Corrales and Isaac Hernández, James Streeter too, Chinese firecrackers matched by Crystal Costa, Precious Adams, Tiffany Hedman (her blonde bob reminding me of Sylvie Guillem in the part), Madison Keeler, Sarah Kundi and Laurretta Summerscales fizzing and sparkling like the best champagne, their speed Olympic.
Enter and exit ("all the world's a stage, and all the men and women merely players: they have their exits and their entrances"), in groupings, duets and solos, they flash by like lightening, challenging, exhilarating embellishments to classical convention, then demonstrate how to walk coolly to the beat. The end comes much too soon.
Time for a breather with Hans van Manen's serene aristocratic 1973 Adagio Hammerklavier from Beethoven's piano Sonata No 29, Op 106, performed live by Olga Khozianova…
A curtain billows gently in the breeze as three couples breeze through their variations—Fernanda Oliveira and James Forbat, Summerscales and Fabian Reimair, Rojo and Hernández. Arabesques penchées, pliés, lifts, lovely pointed feet subtly subverted by the odd flex and resistance, ballerinas and their escorts explore the limits of balance and polite exchange.
Dreamy, lyrical—with the occasional (lover's tiff?) jolt to wake us up from our reveries—the tempo achingly slow, the phrasing measured, Rojo and Hernández, the middle couple, elevate Adagio to haughty heights, she obdurate, he trying hard to please.
Adagio Hammerklavier is a new, welcome, addition to the ENB's repertoire, as is Pina Bausch's 1975 Le Sacre du printemps (The Rite of Spring) not seen in the UK since 2008. English National Ballet is the first UK company to be given permission to perform the work—with rehearsal direction and consultation from several former and present members of her Wuppertal company. I am delighted to see them in the audience.
But can the twenty-eight young dancers chosen do this arduous, psychologically demanding work justice? After all, one reads that Bausch famously put hers through the mill. Do they have enough life experience to go beyond the moves?
They have been rehearsed well; maturity will grow like moss on a stone. Stravinsky's score, derided in 1913 when first exposed to the public, is the dance, the narrative is the music, a maelstrom of primeval sound from inherited Russian strains.
Pagan forces, chernozem black earth—I watch the soil being laid in the interval—and a community, superstitious, anxious, making propitious sacrifice to appease the gods.
The men, bare-chested, in wide sharavary black trousers, segregate from the women in their flesh-coloured slips. Groups come together, circle dance, rhythmically fall and pound the ground.
Relationships simmer and wither; a woman hangs like a Goya corpse off a man's arm. The village elder, James Streeter, stands and waits for the chosen one to emerge. The women huddle, scared to offer themselves: I'm reminded of Bronislava Nijinska's Les Noces. He'll know which one. A red cloth is embraced and feared.
Fragile Francesca Velicu is the one, and what a chilling role. Dressed in red slip, one breast bared, she gives herself to the dance, startled, eyes burning in fearful ecstatic trance. Mass hysteria breaks out, bacchanalia, the music driving the drama; a horn calls her to her reluctant death. She goes to her immutable fate with a little cry. At curtain call Velicu is visibly affected.
A potent work, wonderful to have in the repertoire: it has been entrusted to a safe pair of hands. And I make a mental association with Akram Khan's dramatic work (Dust and Giselle) for ENB. Interestingly, Hans van Manen did his Rite of Spring in 1974.
Reviewer: Vera Liber