The Scarlet Pimpernel
Louise Page, adapted from the books by Baroness Orczy
Tabs Productions and Theatre Royal Nottingham
Theatre Royal Nottingham
–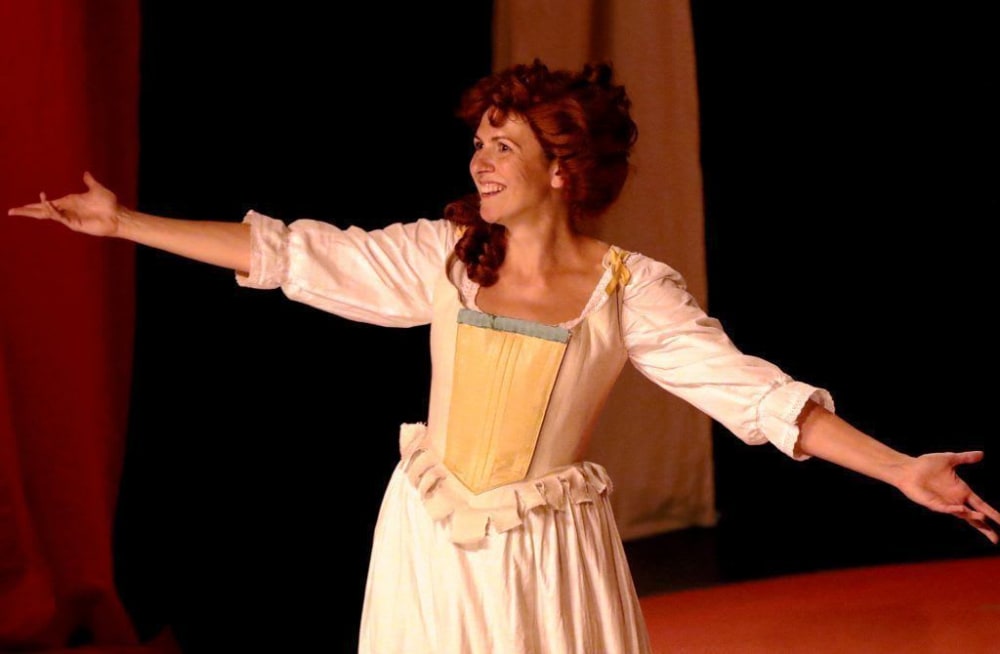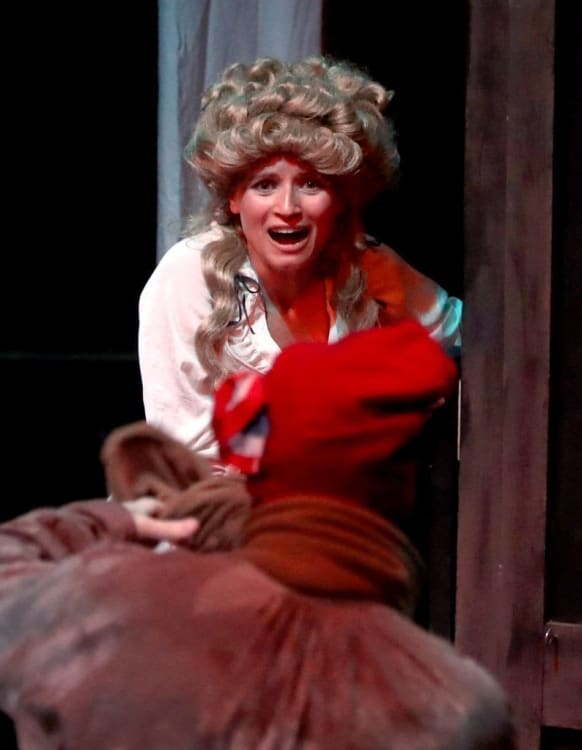 Hungarian-born Baroness Orczy's play about the mysterious English gentleman who saves French aristocrats from the guillotine opened at the Theatre Royal, Nottingham in 1903.
A new adaptation by Louise Page is playing at the same theatre as part of the Colin McIntyre Classic Thriller Season. But, as with the first offering in the four-play season, Peter Gordon's Sleighed to Death, the new version of The Scarlet Pimpernel can hardly be described as a classic.
The thriller season, presented by Tabs Productions, is slightly different in 2018: instead of an ensemble acting in all four plays over the course of a month, the final two productions have each played three venues on tour before arriving in Nottingham.
The Scarlet Pimpernel features Sir Percy Blakeney, a foppish, dim-witted lord who leads a double life as a swashbuckling hero. How he manages to persuade an actress, Margueritte St Juste, to marry him is never made clear. She does not know about his secret life.
She is blackmailed by Citizen Chauvelin, the new French envoy to England, who finds a letter proving her beloved brother Armand is in league with the elusive Pimpernel. Chauvelin promises to spare her brother if she will help him in the search for the Pimpernel.
Margueritte discovers Blakeney's alter ego and sets out to warn him of the danger he is facing. Her love for Blakeney and her brother compensates for the possibility that she might have betrayed either of them after Chauvelin forced her into an almost impossible choice.
The Scarlet Pimpernel is well acted, cleverly staged and has a sprinkling of humour which goes down well with thriller season audiences. But I found the script doesn't have a lot of vitality and the ending is a bit of an anticlimax.
The success of the evening is Andrew Ryan in the eponymous role. Two years ago for Tabs Productions, he was superb in Anthony Horowitz's Mindgame and 12 months ago, he showed his versatility as the lady of mystery Miss Sachet Aweigh in Karen Henson's Marie Lloyd and the Music Hall Murder.
His Sir Percy could quite easily have come from an Oscar Wilde play while Ryan is convincing as a dashing idol, immediately getting the audience on his side.
Anna Mitcham gives a lively performance as Suzanne de Basserive, Marguerite's old school friend, and also doubles up as a feisty servant girl in a French inn.
As Margueritte, Corinne Begluk produces a solid display although I didn't feel empathy with her when Sir Percy turned against her over a revengeful episode in her past.
Mark Huckett is sound as Chauvelin although I felt at times he was not as dogged as he might have been in his determination to catch the Pimpernel.
Credit must go to Stephen Charrett and George Gough who take several roles with the result of giving the impression that there are more than six people appearing on stage. And Karen Henson directs deftly, making maximum use of the space.
When The Scarlet Pimpernel originally opened 115 years ago, it was not regarded as a success. But after the last act was rewritten, it was enthusiastically received when it was taken to the West End. Similar action may be needed for it to be a triumph now.
Reviewer: Steve Orme