The School for Scheming
Dion Boucicault
Orange Tree, Richmond
–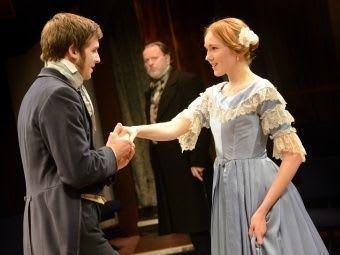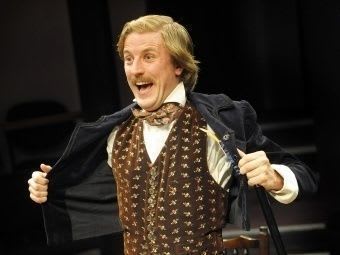 Victorian melodramas have become a benchmark for badly-written plays today but, at its best, this genre can still richly entertain.
Irish playwright Dion Boucicault, whose London Assurance was a 2010 National Theatre success, became one of the masters of the form and wrote a stream of sensation plays that still please today.
The School for Scheming eschews the cliff-hanger moment that characterised many of his works so that this intricately plotted comedy of manners is more akin to a Restoration comedy or even a French farce than a far-fetched adventure story.
The main components of the drama are mistaken identities, financial difficulties and true love competing with the need for a marriage based on status or wealth.
Written in 1847, the opening scenes feature schemers so dastardly as to be easily mistaken for some politicians or entrepreneurs of our own era.
The central figure is Helen Plantaganet, a sweet 18-year-old excellently portrayed by the highly promising Imogen Sage, who is still at drama school. Her prime burden is a spendthrift father played by Paul Shelley who lives far beyond his meagre means and sees his only salvation in giving up his daughter to a wealthy husband.
Sadly for the girl, she loves a very poor but handsome man, Chris Bone in the part of Craven Acton. His rival, Oliver Gomm's foppish Lord Fiple,y is almost literally a joke but a very well-heeled one.
Driving much of the action is Tony Turner's XY, a usurer (money-lender) who is owed fortunes by the majority of the other dramatis personae and has secret connections that only become apparent as the evening develops.
The marriage stakes are followed most closely in scenes at a finishing school for young ladies largely peopled by shallow snobs but run by a poor widow.
There are many other sub-plots, all based on either shortage of money or the pains of unfulfilled love.
In the sure hands of director Auriol Smith, ably assisted by designer Robyn Wilson whose scene changes are as delicious as her costumes, the evening is a delight.
The large cast depicts a series of stock characters, each of whom is required to deliver interior monologues on a regular basis. They all do their best throughout 2¾ hours that absolutely race by, while the various plot strands are carefully juggled to reach a conclusion that is almost worthy of a Shakespearean comedy.
For those that enjoy light entertainment with heart but also some underlying morality that is still as meaningful today as it must have been nearly 170 years ago, The School for Scheming should not be missed.
Reviewer: Philip Fisher