The Sleeping Beauties
Robert Alan Evans
Sherman Cymru
Sherman Cymru
–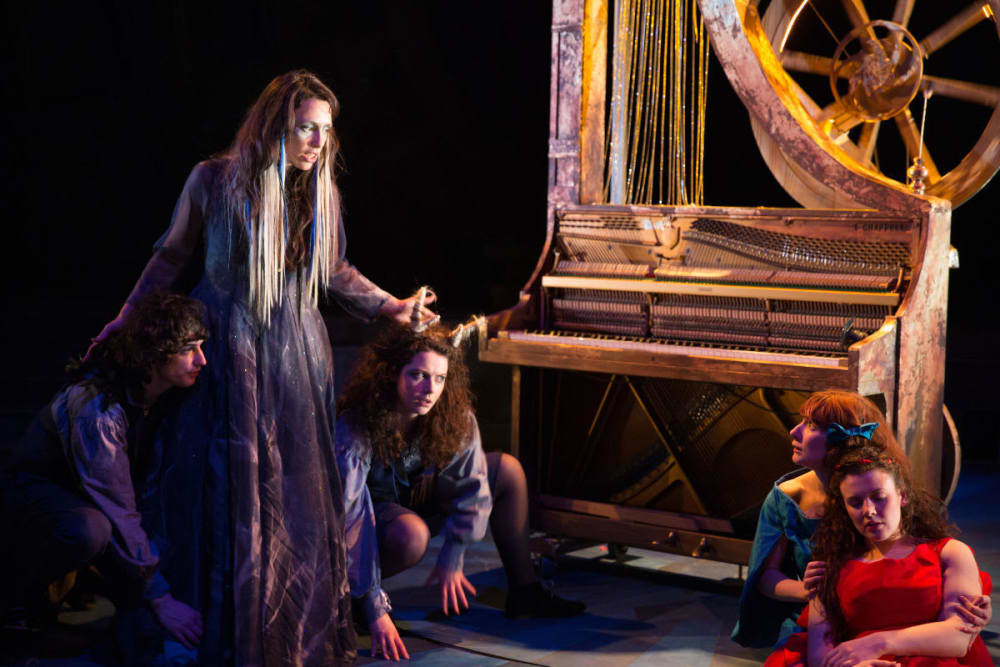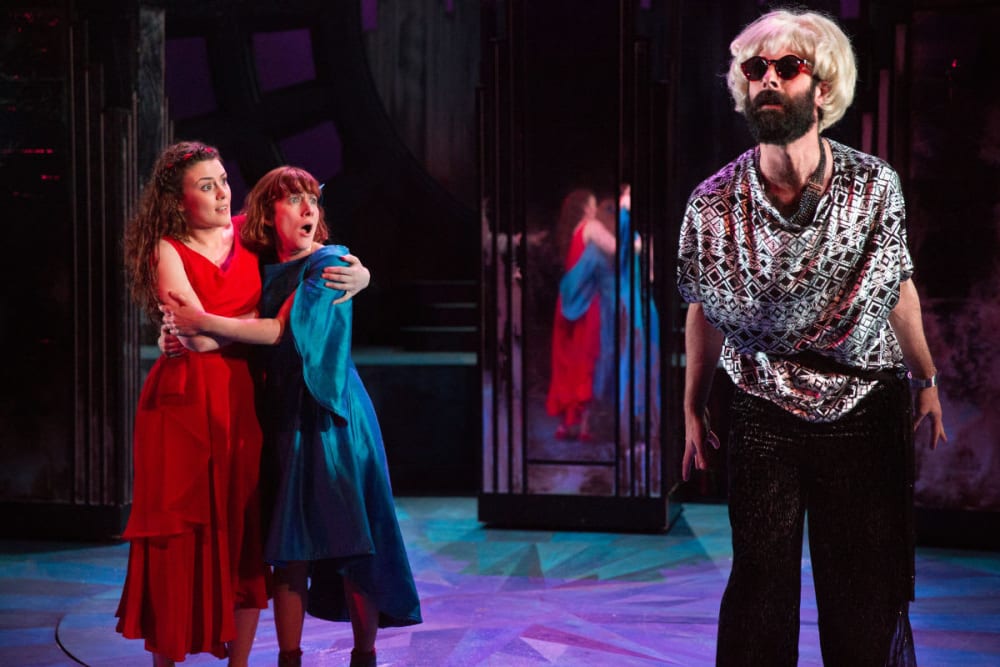 Following on from last year's take on Peter Pan, Sherman Cymru's latest main stage Christmas offering is another skewed adaptation of a classic; a radically re-conceptualised version of Sleeping Beauty.
In a set-up which will seem familiar to fans of the BBC's Merlin television series, we find ourselves in a medieval kingdom in which magic is seen as both real and threatening to the status quo. The King is warned by his Rasputin-esque adviser Clove, that in order for his Queen to become pregnant, the mystical dwellers in the forest will have to be severely dealt with. Meanwhile the Queen, and her friend and servant, Rose, venture into said forest in order to seek the help of the somewhat witch-like Fertility Wife.
A princess, Dawn, is duly born, at which point the traditional fairy-tale plot briefly reasserts itself—she is cursed to die after an unfortunate incident with a needle on her 15th birthday. The curse, however, is moderated; she falls, instead, into a long sleep. And then, a roller-blading Prince arrives…
Act two is set a thousand years into the future. Dawn and her loyal friend Eve find themselves in the last surviving corner of the forest in a kingdom now ruled over by Clove, in the guise of the evil cross-dressing Queen Of Everything. The Witch has also survived, and it becomes clear that the princess remains at the centre of a conflict between "good" and "bad" sorcery.
Robert Alan Evans's script is witty throughout, paying homage to other stories (Snow White, the Nativity), and cleverly twisting and updating the story without recourse to overly jarring contemporary references aimed at adults. His is a story whose motive force is deep friendship rather than romantic love.
This message is complemented by a directorial approach from Roisin Brinn which makes full use of theatrical trickery to create magical effects. The revolving stage is constantly in use; Rachael Canning's beautiful set is constantly, seamlessly changing; the sound design is startlingly stereophonic; the lighting effects are breathtakingly clever.
The music is by Lucy Rivers, and consists largely of a suite of sinister songs, most effective when performed by The Fertility Witch, an imposing Lisa Jen Brown, at her silver spinning-wheel piano. The futuristic techno / 1920s dance number is also a highlight.
The performances are uniformly appealing. Bettrys Jones impresses as the spirited-to-the-point-of-annoyingness Eve who carries much of the weight of the narrative. Gruffudd Glyn makes more of impression as Clove's scenery-chewing female Act Two alter-ego than as the wizard of the first half (the character also has one eye, which might be seen as a conflation of evil with disability).
Matthew Bulgo's oddball King is a shameless crowd-pleaser, his silliness enhancing the effectiveness of his tragic moment of loss. Gwawr Loader and Adam Scales as the Princess and her boyish Prince are likeable, but suffer from being written as the least interesting characters. Molly Vevers, in common with other cast members, plays a number of roles, but is most arresting as the Witch's wordless, animalistic sidekick.
There are elements of audience interaction, and much singing and dancing. Of all the time-honoured ingredients of panto which are on display here, however, it is magic which is showcased most effectively.
The Sleeping Beauties is a heartfelt, funny, consistently entertaining, and highly imaginative remix of the traditional story.
Reviewer: Othniel Smith