The Snow Queen
Paul Boyd
Lyric Theatre, Belfast
Lyric Theatre, Belfast
–

Listing details and ticket info...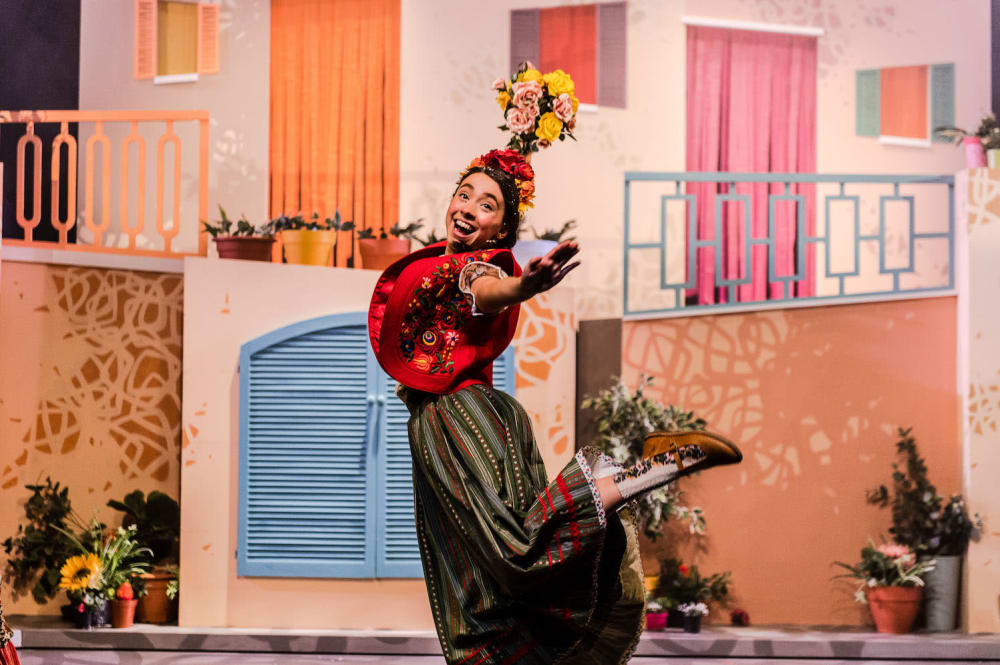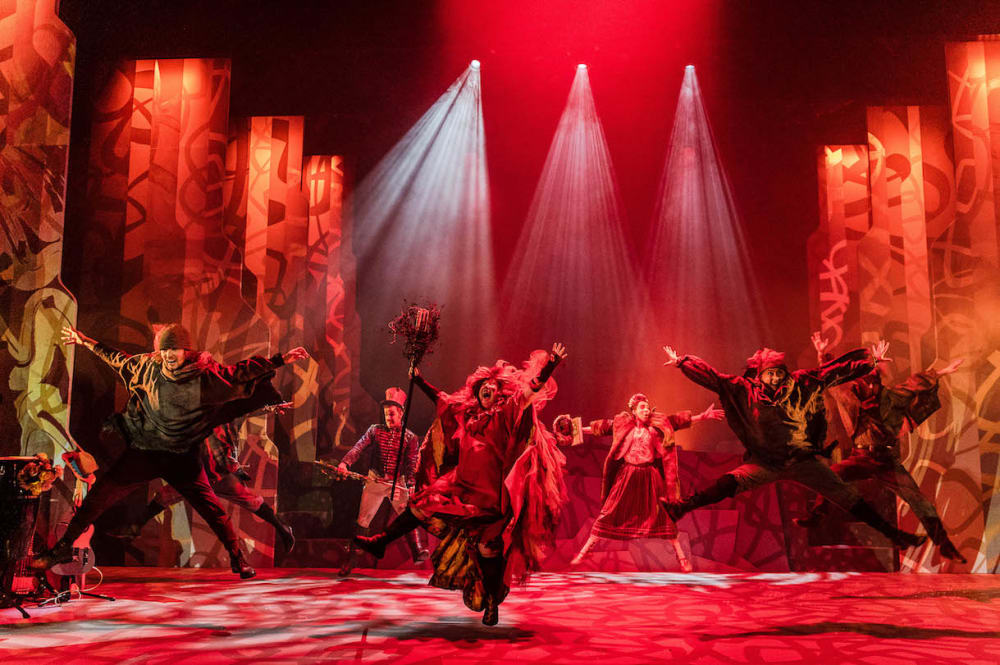 Paul Boyd's The Snow Queen at the Lyric Belfast gets Northern Ireland's Christmas theatre season off to a sparkling, tune-filled start with a fresh, fun, family-focused take on Hans Christian Andersen's classic tale boasting some superb individual performances within an engaging ensemble.
Belfast-born Boyd produced his first musical in the city in 1992 and made his Lyric debut in 1998 in the theatre's original building. Since then he has become a virtual seasonal fixture on its successor venue's main stage, last year's Pinocchio, The Greatest Wonder of the Age and the pre-pandemic shutdown's Peter Pan in 2019 recent highlights.
Typically taking liberties with his source material, Boyd strips Andersen's original of its borrowings from Scandinavian mythology—trolls and anthropomorphic animals are noticeable by their conspicuous absence—to focus instead on plucky young heroine Gerda, even while he extends her family to include a trio of delightfully eccentric female sibling elders.
Played with warm, immensely likable assurance by Calla Hughes Nic Aoidh in her professional debut, bookworm Gerda, it transpires, is the embodiment of "the mythical fifth element: aether" in a family whose women embody earth, water, air and fire and keep the natural world in steady equilibrium.
It's an idea not fully explored but remains an interesting twist providing that most essential, if disguised, element of Christmas shows: a moral. "Life," Gerda declares, "is like riding a bicycle; it's all about balance."
And so it proves in one of Boyd's most compact and concentrated offerings in which glancing environmental and feminist arguments are subsumed within a fable about family and friendship.
Multi-tasking as composer, librettist and director, Boyd's predilection for word-packed, scansion-defying lines and blasting volume occasionally gets in the way of comprehensibility and storytelling but the committed efforts of a largely young cast carries the evening with winning, energetic aplomb.
Boyd's longtime collaborator Christina Nelson brings customary vivacity to her three sisters, Gerda's grandmother and aunts—"exhausting", as she quips in a knowing aside—to all but steal the show, her water-guardian Heather delightfully equipped with a booming theatrical voice that owes as much to Ian McKellen as it does to Margaret Rutherford at their most histrionic, and an undulating physicality that would have exhausted Isadora Duncan.
Doubling as a delectably infectious villager, Ruby Campbell's titular Snow Queen is a relishable Bond villainess, her stunning singing voice rising to the challenges of Boyd's aria-like numbers, backed by thumping orchestration, with admirable ease.
Strong support throughout comes from Ben McGarvey's Kai—despite being somewhat overlooked in the second act there is no denying his puppy-dog likability, Darren Franklin's archly pitched Captain Crow, the charming Prince of Aaron Halliwell (in another professional debut), and Christopher Finn's winningly comic, Bobby Ball-accented wooden soldier Oakie, who also invests Enda Kenny's life-sized reindeer Baa with discreetly touching believability.
The evening, a rather abrupt-seeming ending aside, succeeds because of the persuasive bonhomie and sheer conviction of the ensemble, several of whom also adeptly provide lyrical, live musical accompaniment to Boyd's pre-recorded score. In The Snow Queen, the Lyric has produced a veritable Christmas cracker.
Reviewer: Michael Quinn