The Tailor Made Man
Based on a play by Claudio Macor, book by Amy Rosenthal with Claudio Macor, music by Duncan Walsh Atkins and Adam Meggido, lyrics by Adam Meggido
Stephen McGill Productions
Arts Theatre
–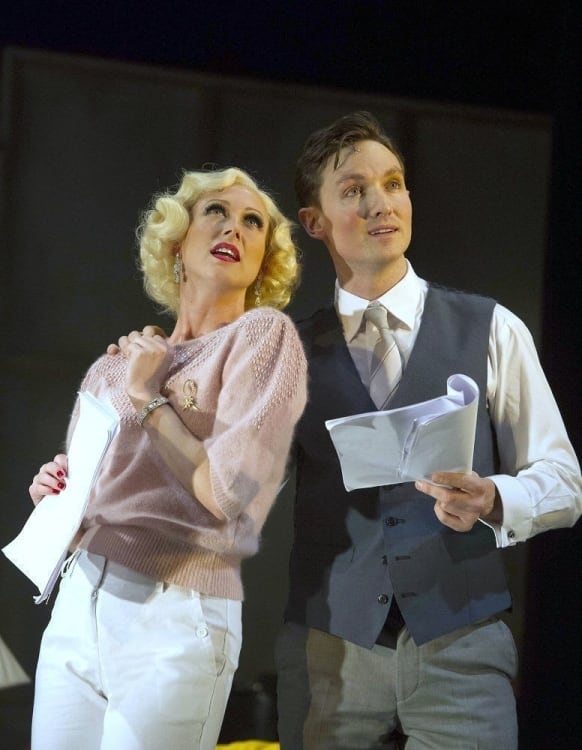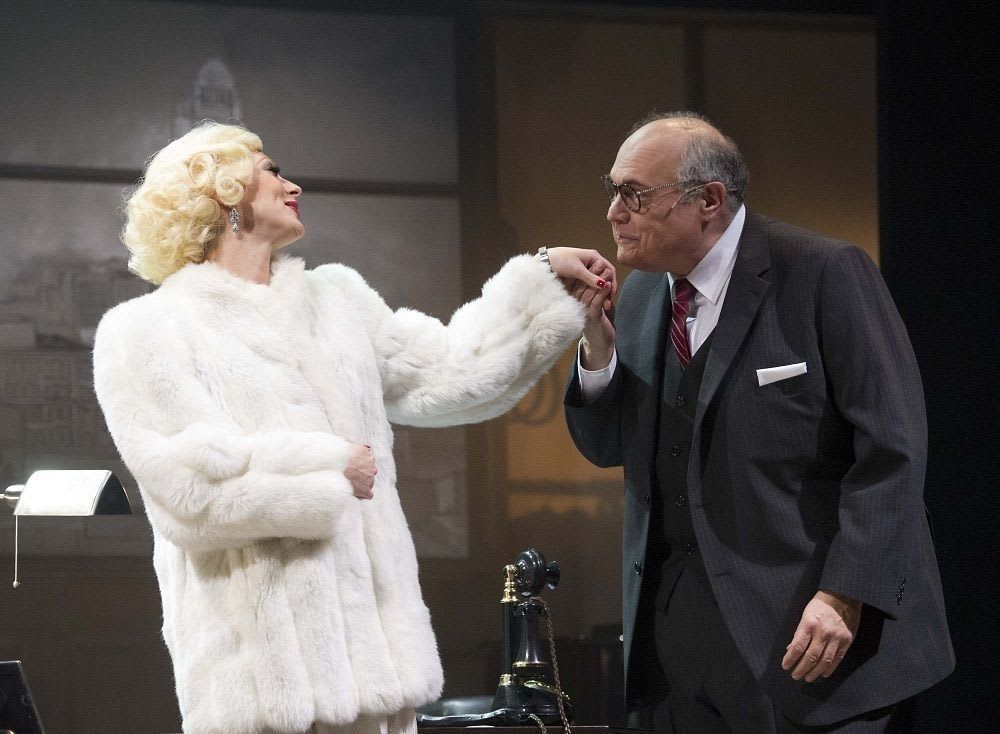 The Tailor Made Man is something akin to Hollywood Babylon meets Singin' in the Rain. It rings with the charm of the latter whilst revelling in some dirt like the former.
Based on the life of openly gay movie star William Haines, it shows a darker side to that Golden Age of film when talkies challenged the careers of so many silent movie actors. Wisecracking Haines made the transition but wasn't prepared to tone down his outré lifestyle to suit studio mogul Louis B Mayer who would tolerate his behaviour only so far.
Mayer's power was unassailable. When Haines was arrested mid–tryst with a sailor in a YMCA and refused a cover up marriage to quell the press, Mayer saw to it that Haines didn't work in movies again and his films were locked away not to be seen until new ownership took over the lot.
By Haines's side through thick and thin over nearly fifty years was Jimmy Shields, whom he met not long after winning the New Faces of 1922 at the then Goldwyn studio. Joan Crawford tagged Haines and Shields "the happiest married couple in Hollywood" but it was a working as well as personal partnership once Haines's screen career was demolished, firstly running an antiques shop together and then an interior design business to the stars that still operates today.
The book of The Tailor Made Man is not strong but economical and often funny telling its story in flashbacks in neat episodes remembered by an older Jimmy Shields. Only once or twice is the delivery of facts a little heavy–handed, more laboured are the repeated references to time, and "[life's] no good without you" so it could do with a little polish.
Musical numbers are quite sparse but come with notably excellent choreography from Nathan M Wright and attractive costume designs by Sophia Simensky. The most interesting song of the first act is the quirky "Pola Negri" sung by the fame fatale of the silver screen about herself in a witty and sinewy performance by Kay Murphy.
The second act has a richer selection with "This Love of Yours" which captures the reckless affection and equally reckless cruelty of the central relationship as seen through the eyes of scriptwriter and friend Victor, and the best song in the show, "Design". This number will delight lovers of the Golden Age of Hollywood as it name–drops one star after the other slanderously pairing people with renovation ideas, like Clark Gable and bedroom doors that swing both ways.
Mike McShane delivers a comically grumpy LB (Mayer) and Michael Cotton makes awkward Victor endearing. Matt Wilman delivers an appropriately professional Howard Strickling the PR man who clears up after Haines.
Faye Tozer of Brit award-winning pop group Steps and much since leads the cast playing Marion Davies, co–star and friend of William Haines, in a charismatic, well sung and energetic performance.
By contrast Dylan Turner's Haines is somewhat underpowered but duets with Bradley Clarkson's tolerant and kind Shields hit the spot vocally even if the songs are not overly exciting—Clarkson has the greater presence though Turner may have the better looks.
This entertaining show similarly could do with more presence to brace its good looks.
Reviewer: Sandra Giorgetti