The Taming of the Shrew
William Shakespeare
Shakespeare's Globe
–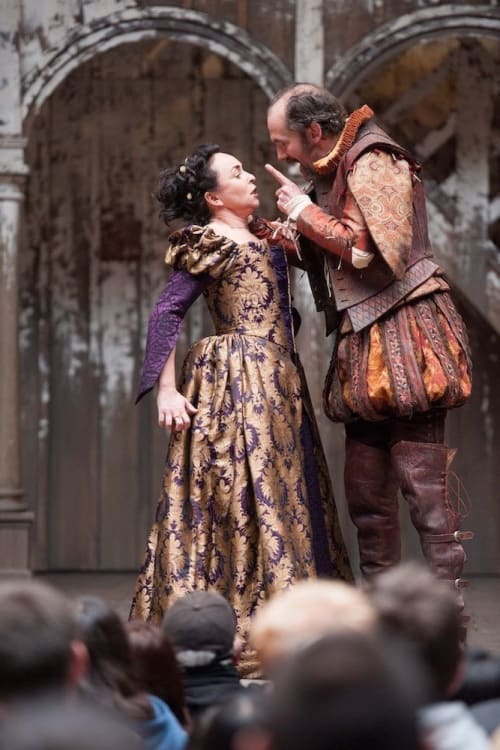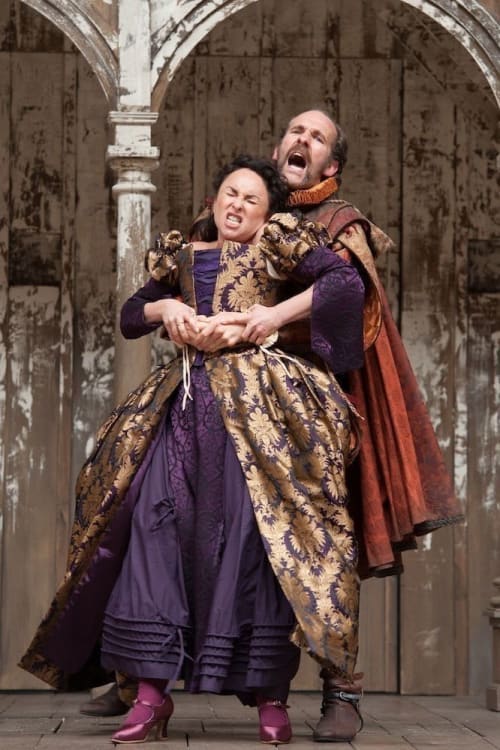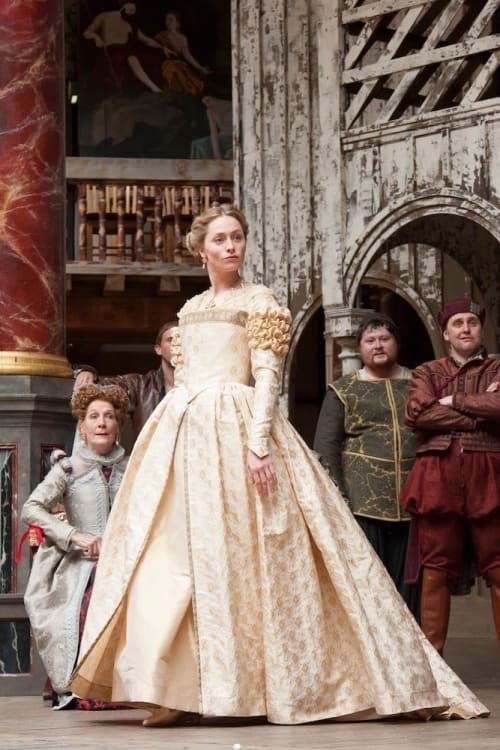 On his Globe debut, director Toby Frow has created an ideal entertainment for the notoriously diverse audiences that this venue attracts in midsummer. As such, it is a perfect introduction for anyone who believes that Shakespeare is impenetrable and inappropriate for modern audiences in search of instant gratification.
On opening night, his Shrew drew as much spontaneous applause and extended laughter as can ever have been heard at this theatre. This comes at a slight cost as some of the psychological depth has been sacrificed, leading to a number of pretty unlikely behavioural shifts before the 2¾ hours come to a close.
The light tone is set before the play even starts with a marvellously inventive induction or framing device, which it would be grossly unfair to reveal.
This introduces us to life in Padua and the odd couple of Simon Paisley Day (last seen playing gauche Victor in Private Lives on Broadway) and Samantha Spiro, who strut their stuff with joyous relish as Petruchio and his headstrong Kate.
In the early scenes, bullish would be a better description for this tough lady, as short and dark as her sister Sarah MacRae's Bianca is tall and fair.
The differences do not end there, as Kate is loud and violent, there is no other word for it, while her somewhat duplicitous sister acts as if butter would not melt in her sweet mouth.
Their relationship is strained by the requirement set by Pip Donaghy playing their frustrated father, Baptista Minola. He demands that before nubile Bianca can marry, her sister must have travelled down the aisle.
The problem for Bianca's myriad suitors, led by Joseph Timms as Lucentio, is resolved when brave Petruchio takes on the burden, sight unseen. The brave suitor is unfazed by her practised rudeness when they finally meet and quickly sets to woo his bride in scene that proves the production's highlight.
From there, the motivating factor is his desire to subjugate and humiliate the formerly fearsome lady. At times, the methods used would not have shamed Guantanamo's finest, with brainwashing a speciality.
The final result doesn't really flow, as Katherina mysteriously becomes the leopard (please forgive the animal imagery but it is inevitable) that has changed its spots in an instant, possibly worn down by all of the deprivations that she is forced to endure by her loving keeper / husband.
The leading couple are the undoubted stars, but Pearce Quigley as Petruchio's servant Grumio threatens to steal their thunder with his every bumbling appearance, while Tom Godwin's Biondello is also good comic value in a play that delights in subterfuge and confusion.
As such, the play's sexual politics are replaced by simple misogyny but somehow that doesn't matter, so high was the laughter quotient for an entranced audience that stayed packed to the very end, despite some heavy summer showers.
Reviewer: Philip Fisher