The Theatre of Timberlake Wertenbaker
Sophie Bush
Methuen Drama
Released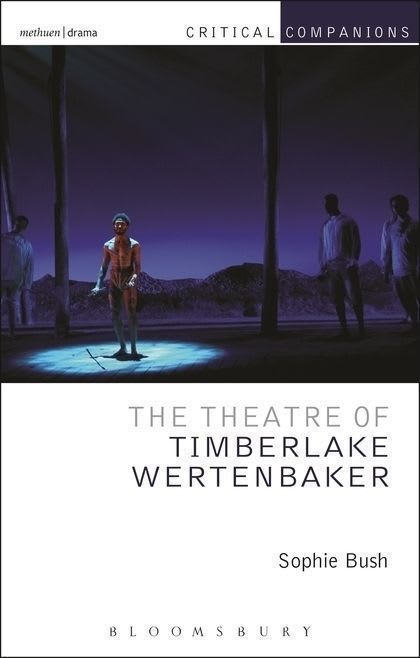 Timberlake Wertenbaker is inevitably best known for writing Our Country's Good, an instant classic 25 years ago which remains highly popular today.
Those that saw Max Stafford Clark's Silver Jubilee revival earlier in the year will understand what an important but also accessible play it is.
In this new study of the playwright, Sophie Bush concentrates to a considerable degree on the stage reworking of Thomas Kenneally's novel, The Playmaker. In this, she is assisted by three other writers of whom the most informative is Roger Hodgman, who recalls the work's Australian première, which he directed.
The early chapters consider what might normally be regarded as forgotten works in a study of a leading playwright, several of which have never been either published or professionally produced. These help to set the background but do not necessarily do Miss Wertenbaker too many favours.
The core of the book is divided by subject rather than chronology. Miss Bush analyses the better-known writings, soon moving on to The Grace of the Mary Traverse in a chapter that looks at gender identification, before a key chapter on language focusing on Our Country's Good and The Love of the Nightingale.

Perhaps Miss Wertenbaker's most interesting later work focused on the nature of art, in particular Three Birds Alighting on a Field and The Line. This part of the book makes fascinating and informative reading, encouraging readers to wonder when there might be a chance to see revivals of either of these plays.

Sophie Bush, a lecturer in performance at Sheffield Hallam University, does her best to ensure that the writing is intelligible and accessible, only occasionally stumbling into academic speak.
Her analysis is generally good, although it is fairly clear that she did not have the opportunity to see After Darwin. In criticising newspaper reviewers of the time for suggesting that the scenes set in Darwin's era were the main thrust of the play with the modern framing no more than that, she completely overlooks the impression that the play made on those that had the opportunity to see it on stage.
The conclusion that one is likely to draw from reading The Theatre of Timberlake Wertenbaker is that its subject peaked early and has rarely managed to hit quite the same heights again.
Even so, this book is well worth reading for anybody interested either in Timberlake Wertenbaker, Joint Stock and its successors or the experiences of women playwrights during the last few decades.
Reviewer: Philip Fisher