The Tiger Lillies' Christmas Carol: A Victorian Gutter
Creator and writer Martyn Jacques
The Tiger Lillies
Purcell Room at Queen Elizabeth Hall
–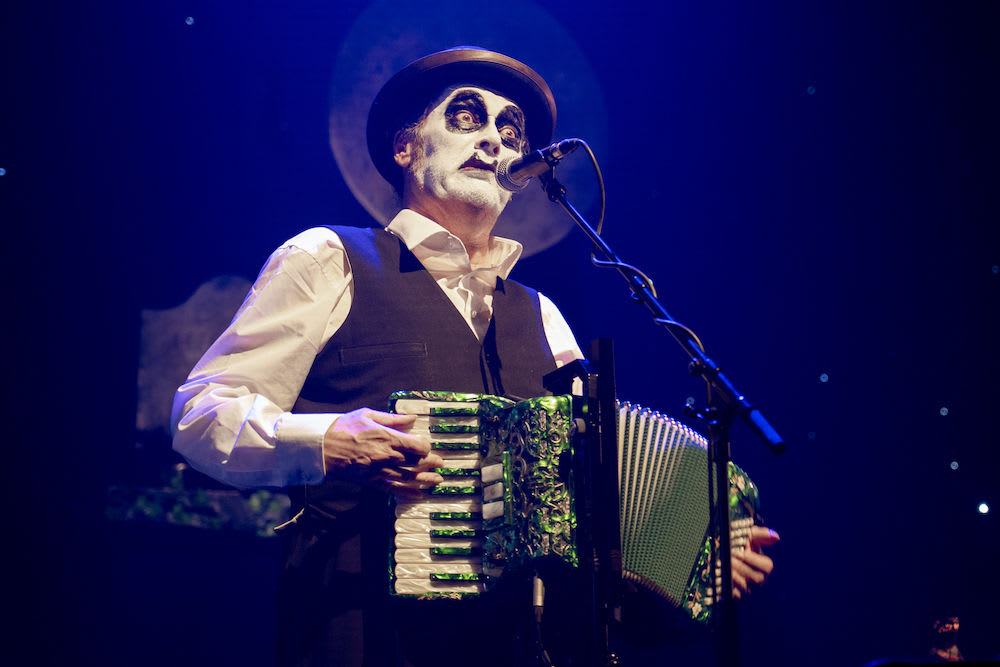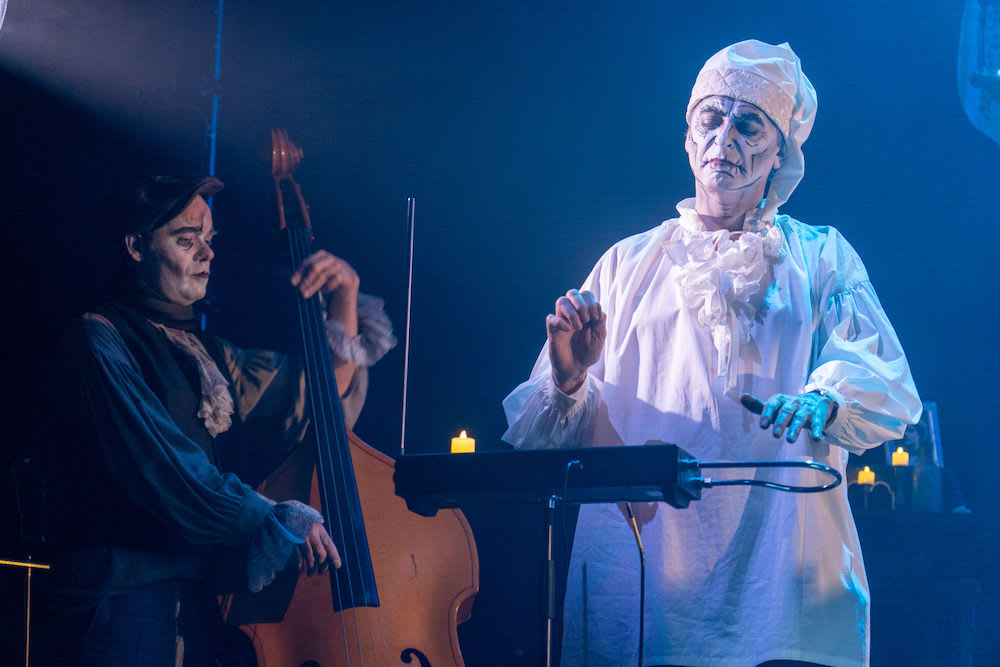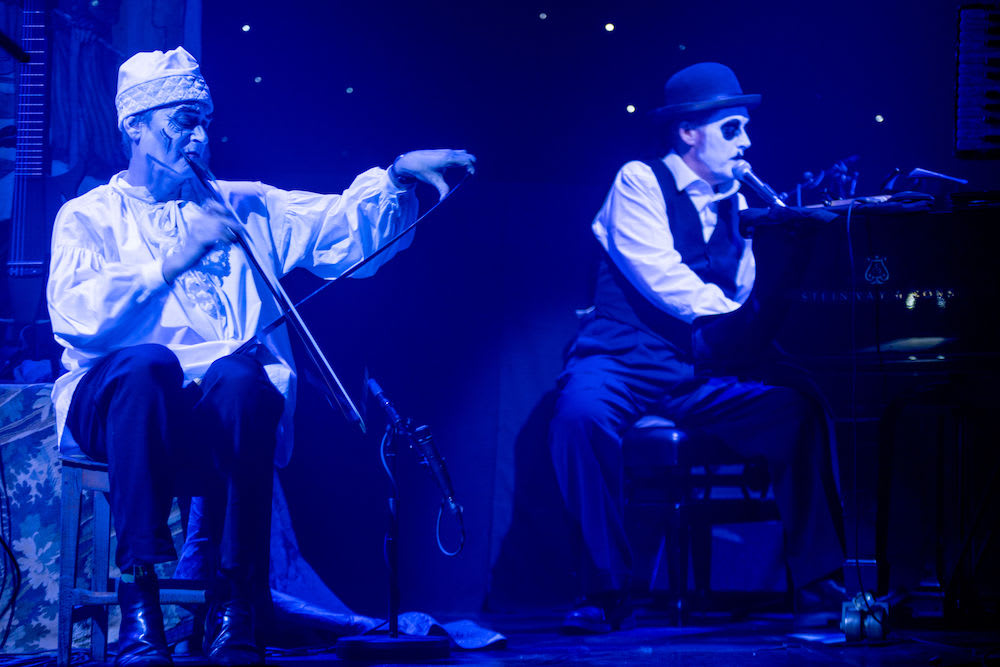 It is a dark and gloomy night, London's chilly rain-drenched streets glisten under sentry streetlights—we could be in Charles Dickens's city, so quiet and bleak is the Southbank (apart from the skateboarders doing their noisy thing under Waterloo Bridge) on a Sunday night. Will the Purcell Room be full I wonder, many are reluctant to go out doing our pestilential times. What better background for the The Tiger Lillies' Christmas Carol: A Victorian Gutter, for are we not in the gutter of social distancing yet again... COVID passes and checks (the woman checking not wearing a mask…).
I count people coming in, but it's a fair number, over a hundred at least, though the venue is not full and the audience subdued. Where's their energy? The performers can feel it; I can feel it. A village hall would be more ideal than this—a sense of community would be welcome. No matter, the Tiger Lillies still give of their best, and if you love them as much as I do, it's ninety minutes of foot-tapping bliss. And familiarity—their style is instantly recognisable. Berlin cabaret sounds (German songs on sound system as we enter), Mittel-Europa gypsy, cool jazz, creator and writer Martyn Jacques a falsetto Tom Waits.
I first came across them in Shockheaded Peter in 1998 at the Lyric Hammersmith, and try to see them whenever I can, which is not frequently—the last time was in 2013, so you can imagine I am eager to catch up with them. It's not their gothic shtick that appeals to me but their musical talents, which are multiple: Jacques (narration) vocals, accordion, piano and ukulele; Adrian Stout (Scrooge), vocals, double bass, guitar, musical saw, theremin (perfect for that ghostly dramatic effect); and new to me Budi Butenop (Tiny Tim) on percussion and occasional bass. And a soulful soundscape that fluctuates from mellow on piano to hard-hitting on accordion and ukulele.
Dickens is perfect material for Jacques, who goes for black humour, the dark macabre, the gutter life, gin alley, poverty, prostitution, but I wish he'd take on our present ghoulish times—now that would be something. He looks like a vengeful avenging undertaker in his trademark bowler hat, white face, black eyes, sneering black lips.
The tale he sings is Brecht / Weill sleazy: this Scrooge is not a pretty sight, whilst Butenop's painted face Tiny Tim looks as if he's a sinister fairground puppet. Puppets (production designer and ghost puppets Phil Eddolls, costumes Cathy Eddoll—is this a family affair?) fly on sticks across a night starlit sky under an arch of Victorian Gothic buildings with Marley's head a central plaque. All a bit clichéd and faux-amateurish: I confess I do close my eyes a few times to concentrate on the songs and sound. A concert would do me fine.
Songs are narrative: phrases "in the poor house", "poverty he fears", "the poor can rot in hell", "in the gutter" abound, and the tuberculosis song is accompanied by Tiny Tim's coughs to the point of irritation. But there are lots of candles to light the gloom, and sleigh bells and "Silent Night" end the show. If this is your bag—The Tiger Lillies sell themselves as "part Grand Guignol, part seedy vaudeville, part grunge cabaret"—you'll love it; if not, I'd still give it a whirl for their musical craftsmanship. Merchandise is on sale.
Reviewer: Vera Liber