The Tin Soldier
Adapted and directed by Daphna Attias
Peut-être Theatre
Roundhouse Studio
–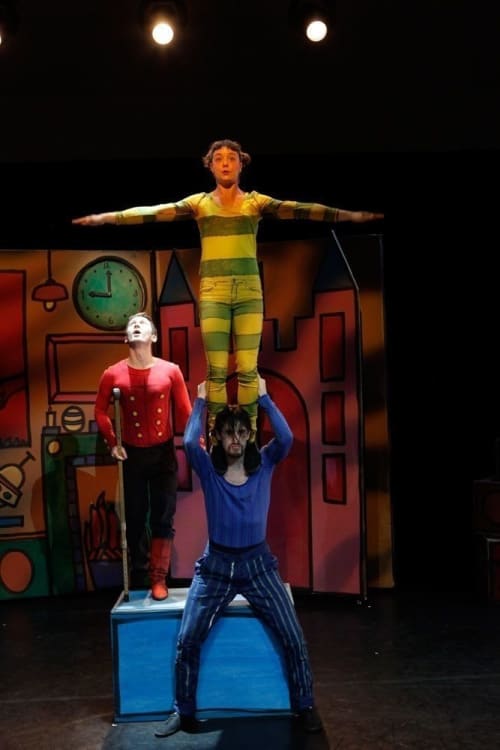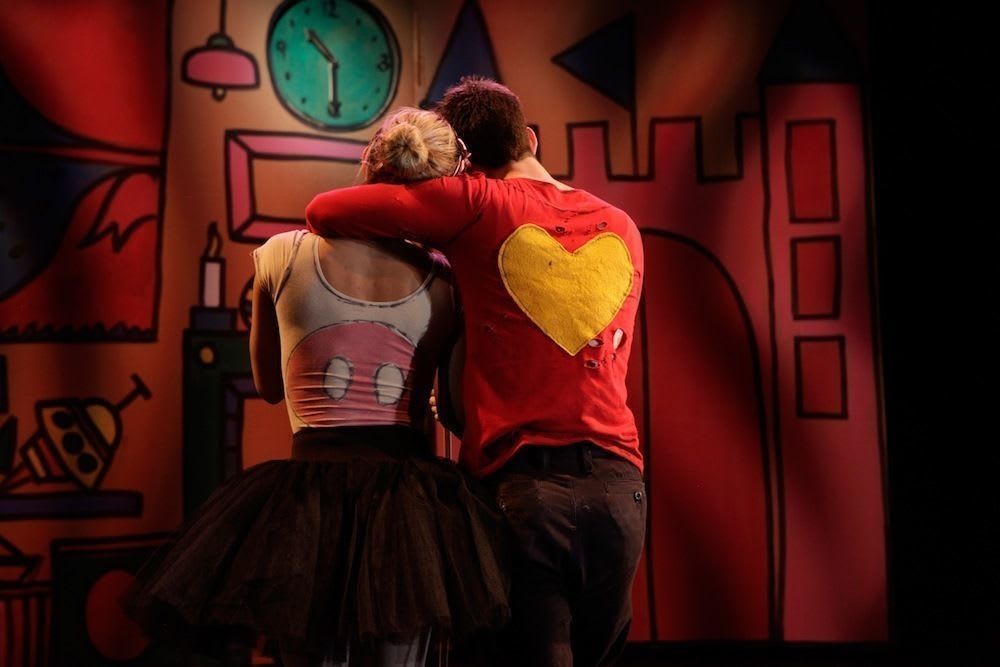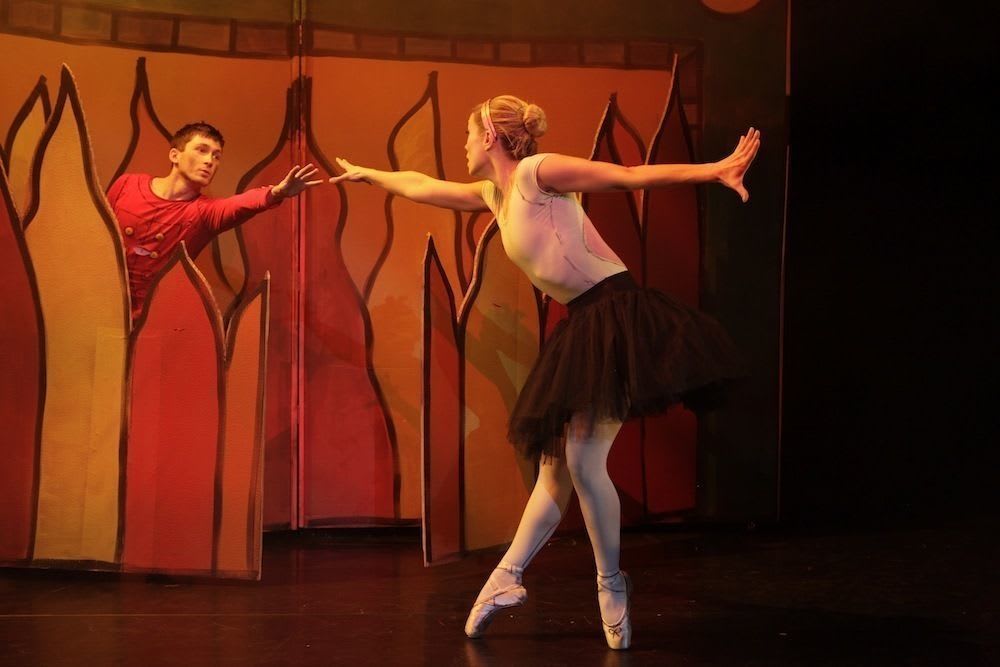 Hans Christian Anderson's classic tale most of us know, but not like this. Imagine Petrushka crossed with Pingu for a start. With a harmonica as the Tin Soldier's and his grand amour the Ballerina's mouth piece and musical motif.
Expressive expressionistic silent screen acting, beautiful visual play and Meyerholdian movement augmented by soulful music from accordion, guitar, trombone, xylophone, bass, and fabulous sound effects...
Then add Anna Bruder's colourful picture book toy room cartoon design (with additional props design from Denisa Dumitrescu), Nicola Hill's lighting, original music composition from Yaniv Fridel and Lemez Lovas and you're almost there.
Four talented performers playing multiple parts and you have an embarrassment of riches. All this for children aged 3+. Now that I call respect...
Daphna Attias has done it again—adapted and directed a production, The Tin Soldier, which does not talk down to them, but elevates the genre, and sets the standard for children's theatre.
Maybe it plays to my intrinsic tastes, but whatever it does I have to confession I am a dedicated fan of Peut-être Theatre's work.
My ten-year-old companion, a great one for value for money, thought it a good thing that it seemed longer than an hour to him. He loved it, though he did point out perhaps a few longueurs (I'm sure the little ones found this bit magical) in the Tin Soldier's underwater adventures, amusing though they are.
Well, the course of true love never does run smooth. Dastardly Jack-in-the-box (I was rather taken with the ever versatile Sam Alty), the terror of the playroom, sees to that.
Poor smitten simple souls, Tin Soldier and Ballerina, who have to wind themselves up—am I the only adult seeing puns everywhere…—are outmanoeuvred whichever way they turn.
There are chases up and down the aisles, across the rows, and the Ballerina seeks sympathy where she can. The front row is dragged into the act. There are acrobatics, a hint of break dancing and beat boxing by the couple of street kids that take up the story. Alty and sweet-faced Emily Nicholl excel themselves.
Characterisation is wonderful. The music box Ballerina (Maya Politaki) expects applause from her adoring public and gets it. London Contemporary Dance School graduate Alistair Goldsmith, the simpleton soldier on his crutch, gets it too.
As a plangent musical saw plays, hearts are moved by his plight. Saved by a fishing hook from an odyssey beyond his control, the Fates are not kind. Back in the toy room, Jack will have none of it—into the fire he goes. No!
A bewildered look on his face: what can a one-legged soldier do but accept his destiny. The Ballerina makes her life's final grand pas and jetés into the flames to join her eternal love.
Tragi-comic in the best theatrical and operatic traditions, Peut-être Theatre's charming Tin Soldier transcends all boundaries. It ought to be a must on the international festival circuit.
A must at Camden Town's Roundhouse—tickets are selling fast, so get a move on. You won't regret it. Any and every age will find something enchanting in this inspired retelling of the old familiar tale of The Steadfast Tin Soldier.
One request, though: I'd have liked brief biographies of the cast and creatives included in the programme… But that's just me.
Reviewer: Vera Liber