The Two Noble Kinsmen
John Fletcher and William Shakespeare
Shakespeare's Globe
–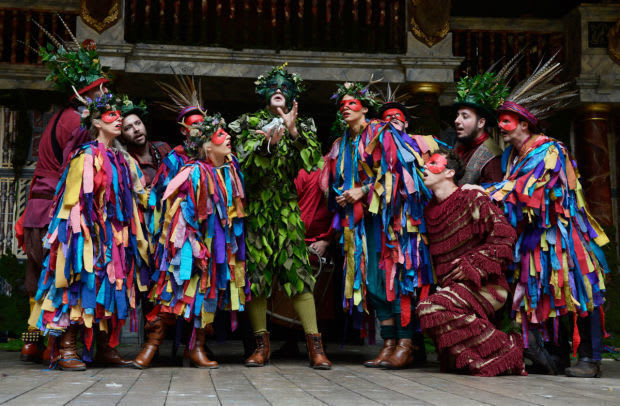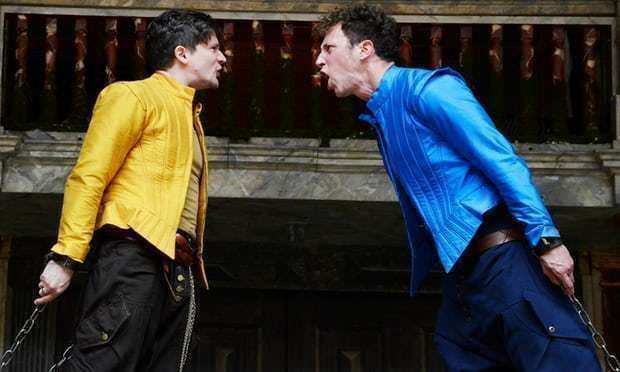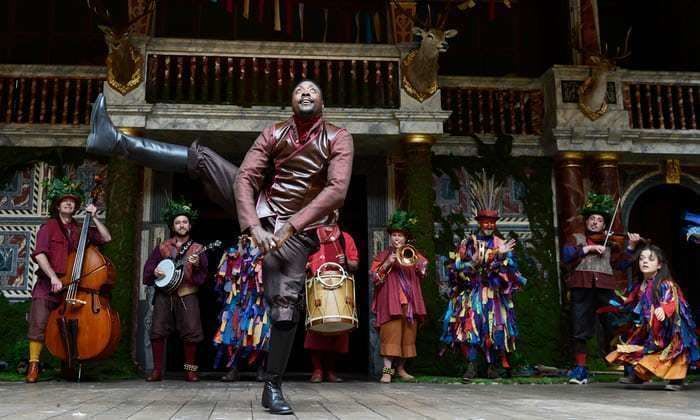 There is every possibility that the Jacobean marketing machine worked overtime in its efforts to promote The Two Noble Kinsmen. The play was omitted from the First Folio, supposedly a comprehensive collection of the Bard's works, and, when it was published almost a dozen years later and almost two decades after the most saleable playwright of his generation's death, the attribution was to John Fletcher and William Shakespeare in that order.
In artistic terms, the work may well have deserved an "after" or "school of" appellation. Despite these initial concerns as to provenance, at least a few scenes have a feel of the great man, while the plotlines borrow themes from a number of works in the recognised canon.
The play is rarely seen but Barrie Rutter and his cast work hard to ensure that groundlings and their more affluent compatriots have a good time, emphasising the comedy, sometimes at the expense of what could be much greater pathos and poetry, which is rarely of the highest quality. The evening itself rocks along for 2¼ largely undramatic hours but hits a moving peak in the dying moments.
The tale is set in Ancient Greece, where two muscular Princes from the court of cruel King Creon, Bryan Dick and Paul Stocker taking the roles of Arcite and Palamon, escape to the more benign realm of Jude Akuwudike's wise Theseus and a truly Amazonian / Caledonian Hippolyta played by Moyo Akandé. There both fall in love with Ellora Torchia playing the regal sister, Emilia, so that instantly blood cousins become sworn enemies in their dispute over who shall wed the beauty.
The powers of attraction stretch still further, piling on additional confusion as a Jailer's Daughter, played with gusto by Francesca Mills, a scene-stealing triple threat blessed with perfect comic timing, falls for Palamon, satirising the (slightly) more serious passions through a series of scenes of desperation and even a touch of madness.
Designer Jessica Worrall has decked out the Globe stage with grass or possibly green mould that attractively creeps up pillars, while the Jacobean period costumes are never less than gorgeous. The music is composed by folk favourite Eliza Carthy and is at its best in a couple of songs that draw on an age-old British tradition. Musical fans might also be attracted by the presence and smooth tones of Matt Henry, who launched Kinky Boots's Lola onto British stages a couple of years ago.
The Two Noble Kinsmen may not be the best play of its time but this PC production is great fun and a worthy addition to Michelle Terry's inaugural Globe season.
Reviewer: Philip Fisher