The Visit or The Old Lady Comes to Call
Based on the play by Friedrich Dürrenmatt, adapted by Tony Kushner, original English version by Maurice Valency
National Theatre
Olivier Theatre (National Theatre)
–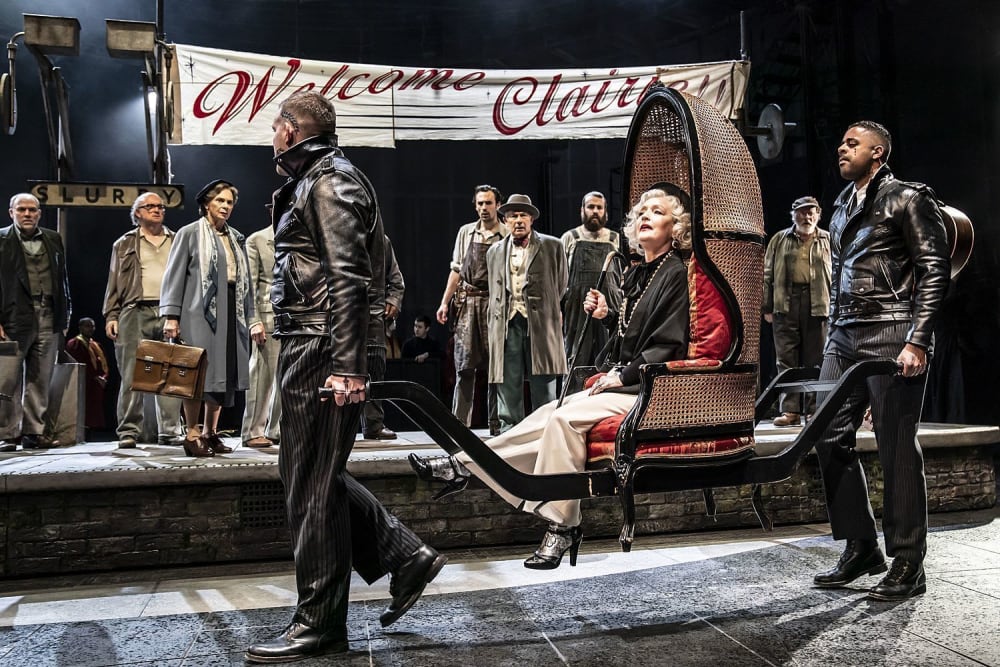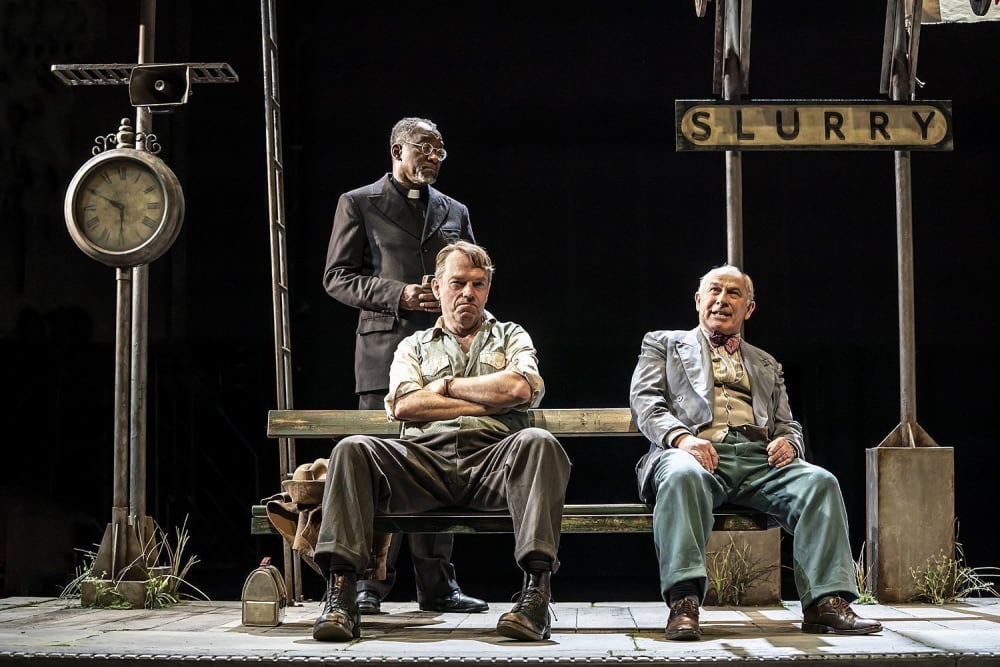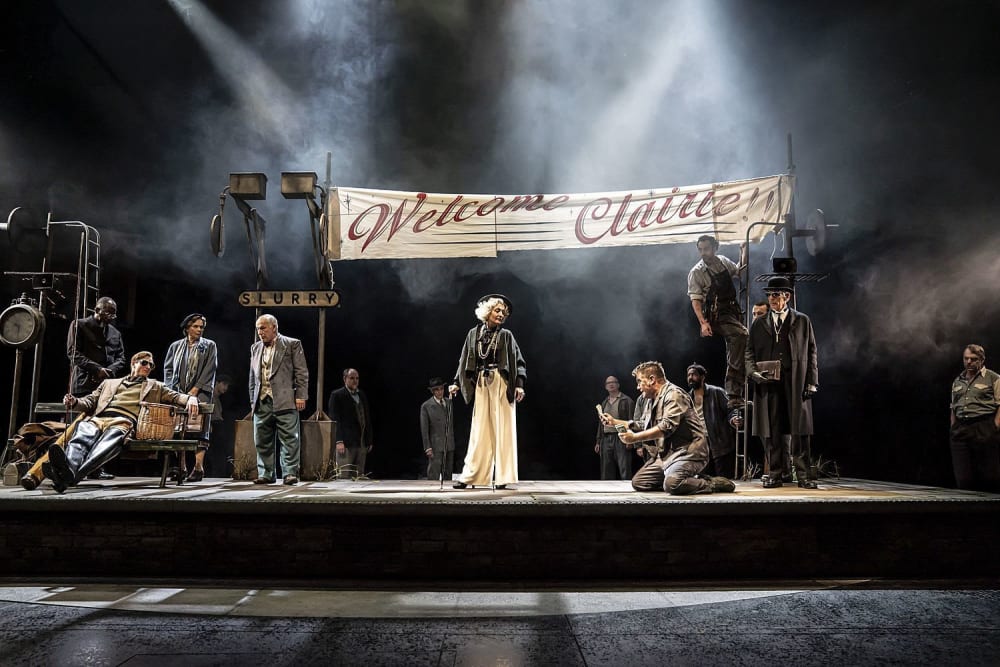 There is probably no other theatre in Great Britain that could have staged this large, sprawling production with a gigantic cast and liberal use of the Olivier's lavish stage machinery.
The National also has the resources to bring together a creative dream team combining the talents of writer Tony (Angels in America) Kushner, director Jeremy Herrin and the ubiquitous leading actress Lesley Manville, who seems to have been on theatre and film posters across the capital for months.
The Visit is a dark, Brechtian morality play written in 1956 by the relatively obscure Swiss playwright Friedrich Dürrenmatt. For this version, the story has been transported to upstate New York but remains in the same era.
The starting points are in one direction Greek myth and in another the premise behind Mark Twain's short story The Million Pound Bank Note.
During what looks like the second Depression, the unfortunately named town of Slurry is fast becoming a penniless, moribund wilderness.
Therefore, the news that after an absence of 45 years one of its former residents, a billionairess who is reputedly the richest woman in the world, plans to return is like Manna from heaven.
After some lovely invisible train effects designed by Vicki Mortimer, Miss Manville makes an instant impression in the role of Claire Zachanassian, a petite bruiser with a pair of metallic legs, a false left hand and an attitude far harder than any of these.
She is followed by a team of comical servants including Richard Durden as a judge turned butler, a pair of blind comedians borrowed from Hergé's Thompson Twins, a quartet of young women carrying an empty coffin and, to symbolise dominance over any man, a duo of thugs employed to carry her sedan chair.
Over a running time that reaches 3½ hours once two intervals are factored in, viewers are invited to think deeply about issues of philosophy, politics and morality.
The main thread focuses on the billionairess's old flame Alfred Ill, sensitively played by Australian actor Hugo Weaving.
Despite being a happily married father of two, Ill still clearly has a soft spot for the hard nut, although the ageing admirer's motivations are questioned when we discover that he not only got the lady pregnant when they were young teens but subsequently perjured himself and deserted her.
As a consequence, Claire Zachanassian offers the town a diabolical deal. In return for a payment of $1 billion, a lot of money today and far more in 1955, she demands justice. Frankly, her idea of justice, which embodies extra-judicial execution, might even make Donald Trump do a double tweet.
The evening then progresses via the comedy of what is effectively the predecessor of quantitative easing, changing the town's economic outlook overnight, to a grim trial that must make everyone sitting in the theatre look deeply into their own souls.
Lesley Manville and Hugo Weaving both deliver memorable performances, while the support is strong, especially from the trio representing the town's morally ambivalent leaders, Nicholas Woodeson as the mayor, Sara Kestelman playing the schoolmarm and Joseph Mydell the local preacher.
While The Visit might be rather longer than contemporary audiences would prefer, with a strong, wronged woman at its centre and a fashionable message questioning capitalist excess, there is much fascinating and timely material in a challenging but enjoyable production.
Reviewer: Philip Fisher