The Winter's Tale
William Shakespeare
The Kenneth Branagh Company
Garrick Theatre
–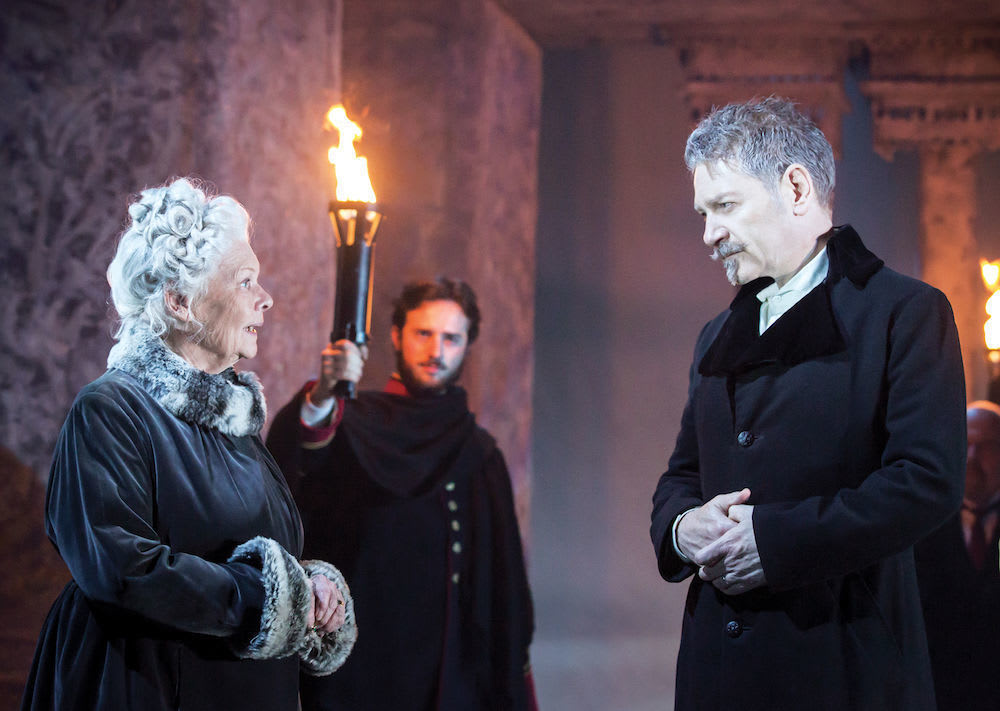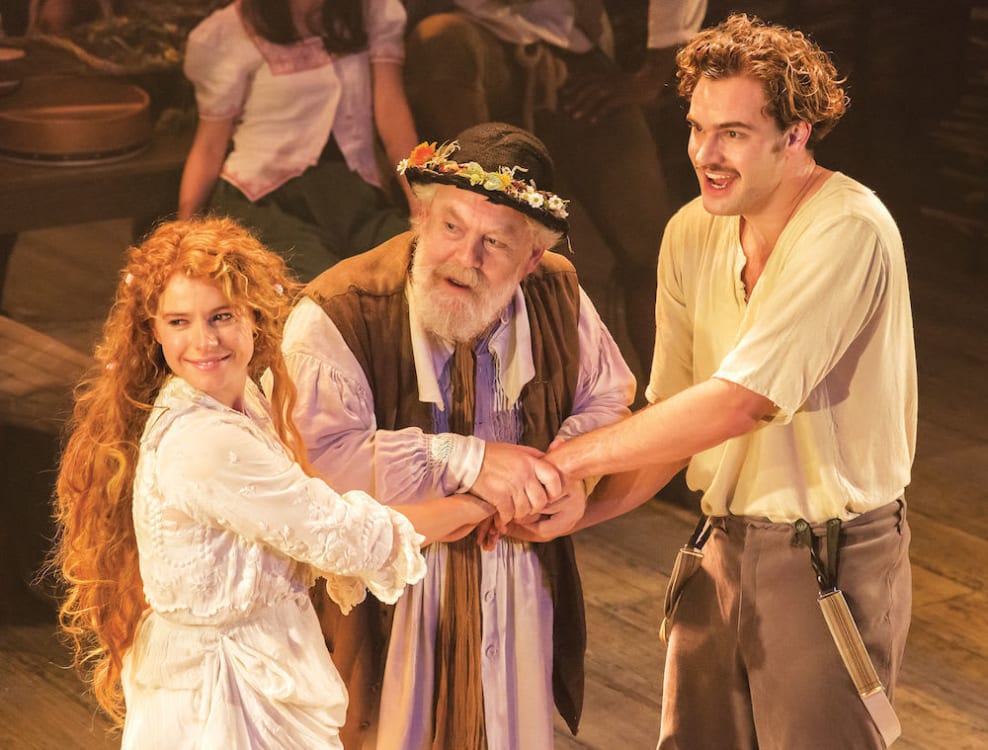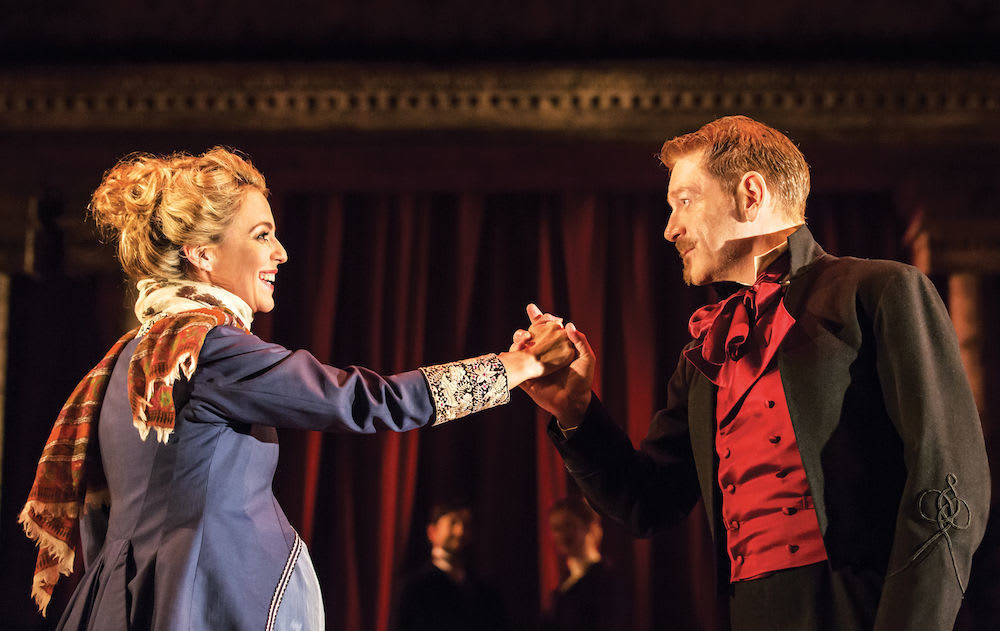 Regardless of the quality of this opening production (which is perfectly good, if not sensational), the advent of The Kenneth Branagh Company is a cause for celebration.
In many ways, Sir Kenneth Branagh's career has had similarities with that of Lord Olivier. Each started as a prodigious, powerful stage actor who went on to film fame, recording memorable versions of Hamlet and Henry V.
Both have also combined acting with directing and producing, his Lordship eventually being the founding Artistic Director of the National Theatre.
It may be more humble but Sir Kenneth is now embarking on an ambitious year-long venture to bring a wide variety of serious presentations to the West End, which must be welcomed by his fans but also the theatrical community at large.
In doing this, the great man has the ability to draw on big names to play under and alongside him so that this production of The Winter's Tale (playing alongside the Terence Rattigan pairing of Harlequinade/All on Her Own), co-directed by Rob Ashford, gives Dame Judi Dench the opportunity to play the relatively small but significant supporting role of Paulina.
The new impresario takes the leading role of Leontes, King of Sicilia in a version set in the Edwardian era.
In the mood of the period, Leontes is portrayed as buttoned-up, keeping voluble anger in check even as he suspects the very dignified Miranda Raison playing his pregnant wife of turning her King into a cuckold with his oldest friend, Hadley's Fraser's handsome, bearded Polixenes of Bohemia.
After the inexplicably jealous King has imprisoned Hermione, Dame Judi takes centre stage, making far more of Paulina than has ever previously seemed possible. Her empathy with all, particularly Michael Pennington's worthy husband Antigonus, the man destined to exit pursued by a fearsome bear, and John Sharpnel as loyal Camillo even stretches towards the maddened King, though he fails to respond.
After a slow start, only when an oracle proves to Leontes that he has wronged his Queen does guilty remorse fire up the leading man.
At this point, the whole production takes off, helped by a reduction in the melodramatic music, which accompanies far too many of the early soliloquies, simultaneously distracting and threatening audibility.
Sixteen years on, after the interval, John Dalgleish, fresh out of Sunny Afternoon, takes the stage as a chameleon Autolycus, an arrant rogue and snapper up of unconsidered trifles.
He takes part in pastoral jollities that are beatifully choreographed by Rob Ashford, allowing the audience to see the love between Florizel, the heir to the Bohemian throne and shepherd's daughter Perdita, the lovely Jessie Buckley conveying her character's innocence perfectly.
The pleasures of The Winter's Tale lie in the miraculous final act, choreographed by Paulina and allowing Leontes a chance belatedly to resume a life that had seem ended by his rash behaviour a generation before.
Christopher Oram's designs are as stylish as ever, immensely helped by Neil Austin's clever lighting, all peaking in the legendary statue scene during which Miranda Raison seemingly holds everyone on and off stage in the palm of her hand.
Every viewer should have a smile on their face by the final curtain, so many couples being destined for mutual happiness thanks to the virtuosity of William Shakespeare, not to forget The Kenneth Branagh Company.
Reviewer: Philip Fisher