The Witness
Vivienne Franzmann
Royal Court Theatre Upstairs
–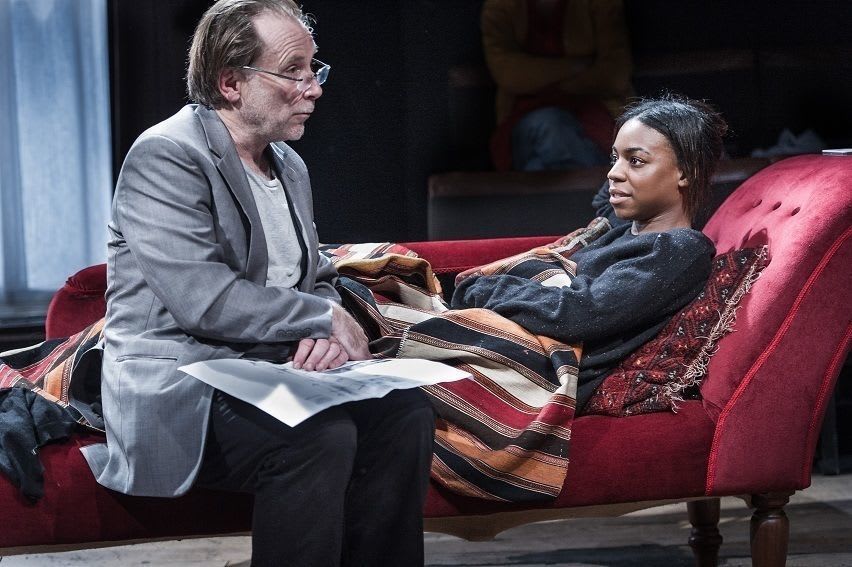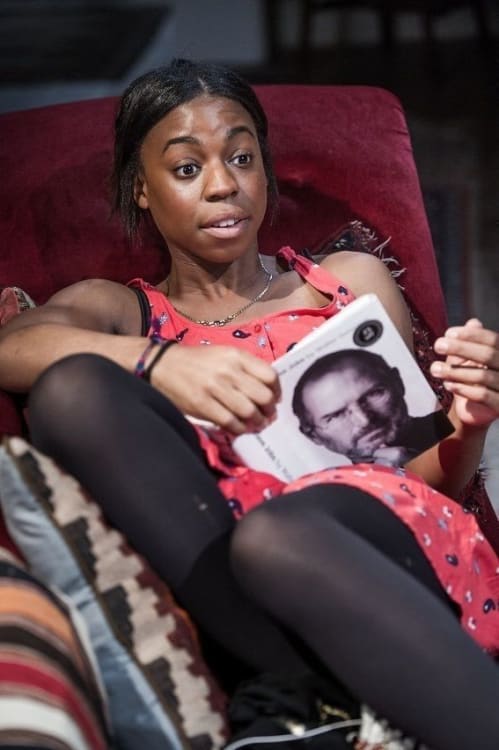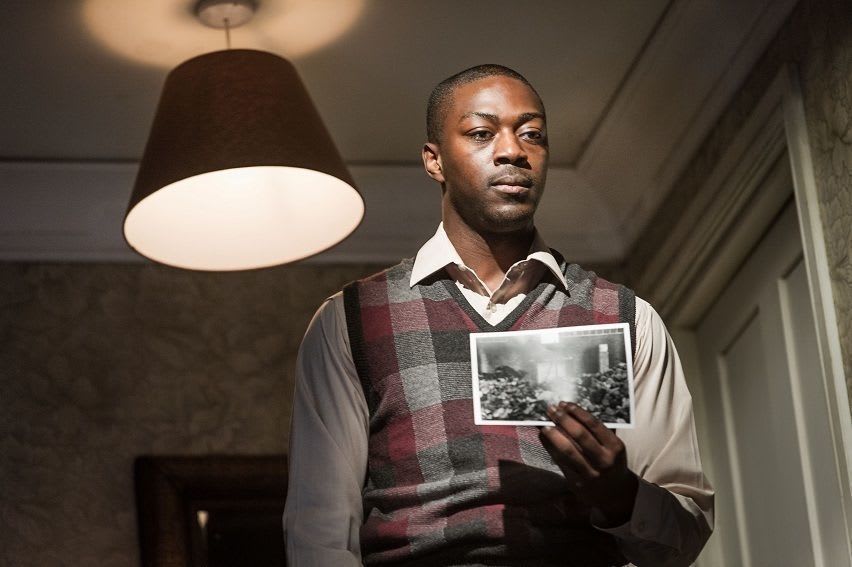 The Witness is possibly the best new play to hit London so far in 2012. Somehow, Vivienne Franzmann has managed to completely by-pass the familiar tricky second play syndrome that afflicts so many promising writers to serve up a real gem.
Mogadishu demonstrated great talent but explored a topic of school gangstas that must have been very familiar to a former teacher. Although it is painted on a smaller canvas, this follow-up is more ambitious.
The first half comprises a two-hander that slowly but deliberately reveals and develops its themes. The dialogue between a scruffy White man and a highly intelligent Black girl young enough to be his daughter is perfect.
The inclusive atmosphere for viewers is helped by Lizzie Clachan's all-encompassing, in the round, set that effectively puts the audience into the wholly authentic Hampstead living room of Danny Webb's recently widowed Joseph and his adopted 18-year-old daughter, Alex, played by Pippa Bennett-Warner. It also means that on occasions, viewers can be inches away from characters heartbreakingly recalling moments of great tragedy.
The early scenes show the warm relationship that the pair enjoys but also hints at past troubles. Joseph was a photo journalist in the Don McCullin league, who chased the horrors of war around the globe. Alex has just completed a year at Cambridge, but not quite.
The reasons why each has suffered some kind of breakdown coincide in Kigali, Rwanda almost two decades before. This is where they met in the heart of genocide, where Alex was orphaned and then rescued by Joseph, who with his wife then brought her up in a loving London home.
By the interval, viewers will have built up a strong impression of the bond between two strong characters who have overcome their problems, to the extent that Joseph forgets his fears and accepts the offer of a major retrospective.
However, an e-mail from Rwanda changes everything, as a man claiming to be Alex's older brother requests an opportunity to meet her.
Simon is a polite, proud African who sparks new life in Alex and begins to tell her all about life before the massacre.
Inevitably, the two men start to compete for the girl's affections and begin a competition that becomes a small scale equivalent of nuclear proliferation. Harsh home truths are revealed and though to an extent they can seem a little schematic, this has the effect of making us look at the trio afresh.
In addition to looking into the lives of three people, The Witness insidiously tells us a great deal about the war in Rwanda on a very personal and human scale as well as taking a cynical view of the behaviour of journalists, questioning whether a humanitarian result justifies underhand means of achieving it.
Under the sensitive direction of Simon Godwin, both Danny Webb and Pippa Bennett-Warner are brilliant, while David Ajala playing Simon is given much less to work with but also acquits himself well.
The Witness is one of those plays that will linger in the mind long after the lights go down at the end of a couple of intense hours. It is a well-written drama on important themes that contains believable characters but, despite its ostensibly serious subject matter, still contains enough humour to lighten what could otherwise be a very serious evening. As such, it will undoubtedly prove to be one of the year's highlights and should not be missed.
Reviewer: Philip Fisher