The Wizard of Oz
Music by Harold Arlen, lyrics by E Y Harburg, additional music by Andrew Lloyd Webber, additional lyrics by Tim Rice, adaption by Andrew Lloyd Webber and Jeremy Sams
Crossroads Live, Curve, David Mirvish, Gavin Kalin, Mallory Factor, Michael Harrison, Nick Thomas, Playing Field, Rupert Gavin, Rupert Gavin/Mallory Factor, Tulchin Bartner Productions
London Palladium
–

Listing details and ticket info...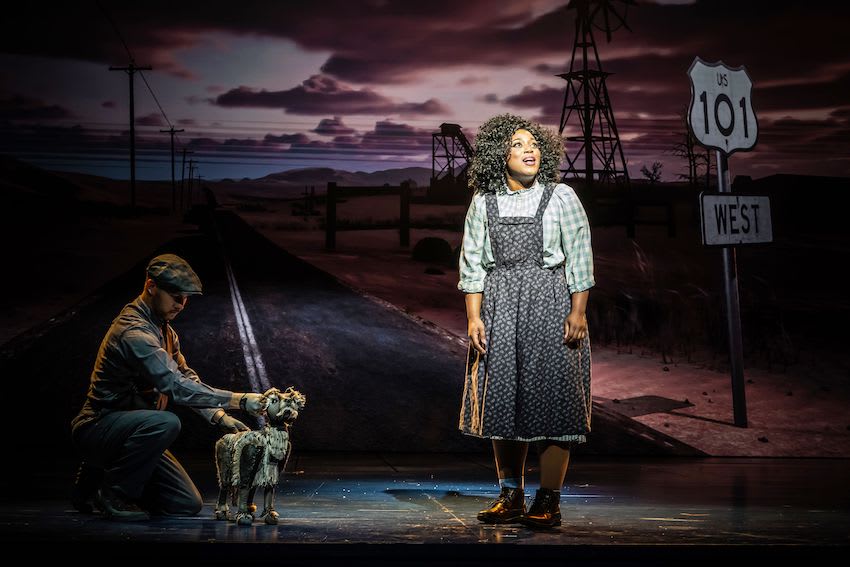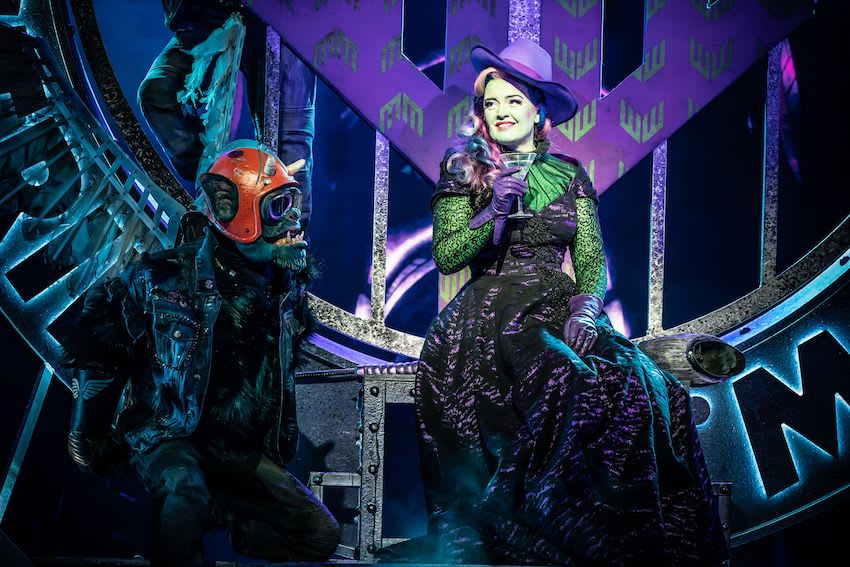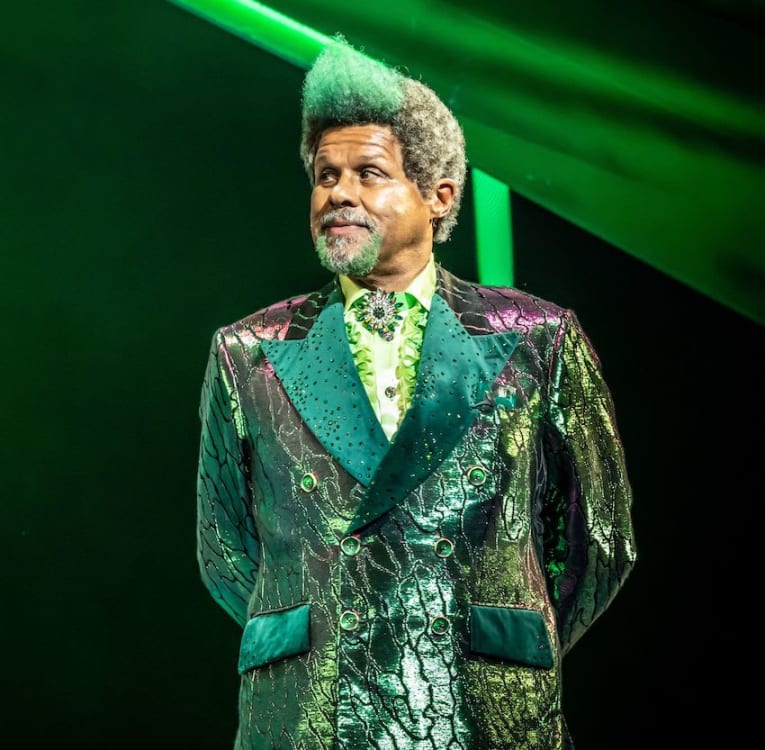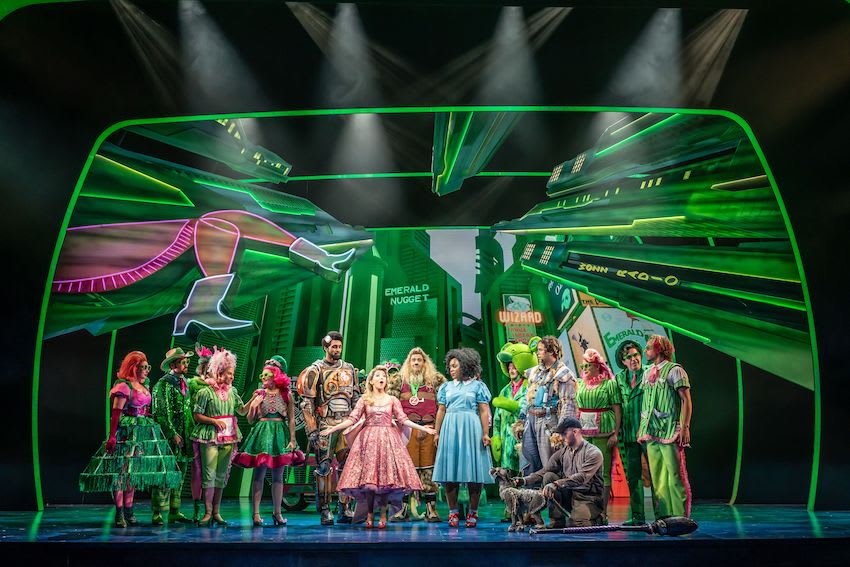 This adaptation of the classic Warner Brothers film premièred here in 2011 and is now back in a production from Curve directed by Nikolai Foster that has a few changes from the Leicester cast. It includes most of the songs from the movie plus a few more by Andrew Lloyd Webber and Tim Rice that provide numbers for the Wizard and the Wicked Witch as well as "Nobody Understands Me", which sets up Dorothy's situation.
Georgina Onuorah's Dorothy isn't a little girl but a teenager, well on the way to being grown up, but she feels an outsider. She has a lovely voice and a strong personality, but she's given little time to win the audience over as all the other characters who will appear as over-the-rainbow alter egos are rapidly established before the tornado strikes which will carry Dorothy to Munchkinland.
The production begins with a film sequence flying over Kansas farmland while newspaper front pages blow in the wind, establishing the tough times of the Depression and drought in the Mid-West. Video is then extensively blended with built set in the design throughout. While the sky whirls around her, Dorothy clings to a spinning doorway that transports her over the rainbow and lands in a world that looks 1950s with the Emerald City, when we get there, inspired by Las Vegas, though the Wicked Witch runs a computerised headquarters staffed by her winged monkeys.
Colin Richmond's design puts a frame round the stage like a computer screen, and at times the action can feel like a computer game because of the way he uses Douglas O'Connell's video in the creation of spectacle. The production could do with more moments of simple theatre magic, like the choreographed rearrangement of sections of the Yellow Brick Road as it stretches onward.
Dorothy has no sooner set out on that road in her new ruby slippers than she starts meeting her future companions. They are all delightful. Lewis Gaunt is a Scarecrow who is wonderfully wobbly until he get used to standing up without a pole up his back(side); Ashley Banjo is a Tin Man whose robotics are painfully creaky until he gets well oiled. Both bring fine dance skills to their roles. Jason Manford is the Cowardly Lion, a real scaredy cat who soon gets the show's biggest laugh.
Dianne Pilkington's Wicked Witch, pedalling around on her bicycle, and Christina Bianco's good witch Glinda on her motor scooter are just a little too tame for this pantomime-familiar venue. Though the West's faceless-looking army is impressive, neither Evil nor Good seem inherently powerful.
Gary Wilmot as the Wizard (and in Kansas, person Professor Marvel who opens the world up for Dorothy) has so much charisma that you can't help but like him and totally forget what a fraud he is.
With Jacqui Dubois and Geoffrey Aymer as Dorothy's Aunt Em and Uncle Henry and an ensemble playing multiple roles, this is a strong cast with good voices, though occasionally overpowered by the orchestra.
This is a show that sticks to a familiar story, has songs some of which are almost part of our DNA (and yes, there was someone who at first couldn't entirely stop singing along) and offers some stunning performances—best of all, puppeteer Ben Thompson operating Dorothy's dog Toto. It doesn't break new ground, but it is very family friendly and audience reaction marks it a crowd pleaser.
Reviewer: Howard Loxton