This House
James Graham
National Theatre and Chichester Festival Theatre
Garrick Theatre
–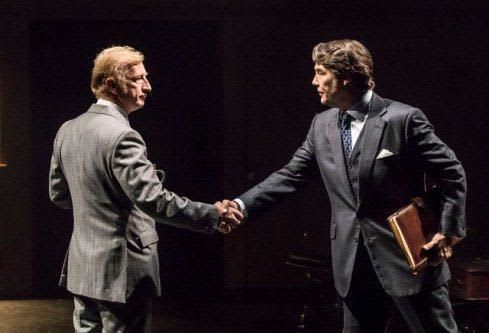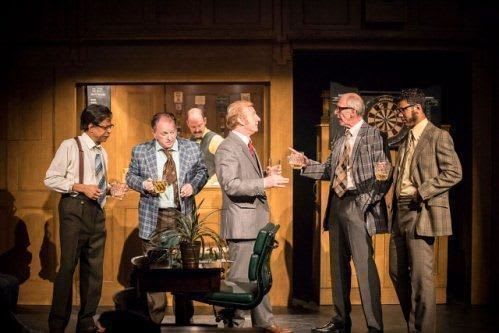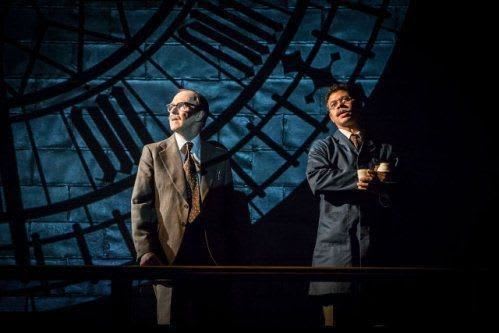 Who knew that politics could be so exciting? Until events of the last few months, most Britons would have assumed that the subject was deadly dull, unless they had been lucky enough to catch This House in its original incarnation in Chichester and then in two different houses at the National.
James Graham has written a masterwork about the political machinations that surrounded the Labour government, which somehow limped along in power from 1974 to 1979.
Even more counter-intuitively, rather than focusing on the big hitters such as Harold Wilson, James Callaghan and Margaret Thatcher, his interest lies in party whips, cynical fixers pulling the strings behind the scenes.
Going a step further, while the chief whips—Bob Mellish and Michael Cocks, respectively played by Phil Daniels and Kevin Doyle, in the Labour camp and Malcolm Sinclair's Humphrey Atkins on the other side of the chamber—feature throughout, it is their deputies who take the leading roles in this play.
Steffan Rhodri portrays Walter Harrison, a hard-nosed northerner who knew how to wheel and deal with the best of them. His opposite number was undoubtedly the best of them, Nathaniel Parker depicting Jack Weatherill. It is the almost affectionate bond between these two hard men that brings the play to a dramatic, human conclusion showing that even amongst these thieves there is some honour.
Before that pivotal scene, most of the three hours are taken up with unsavoury psychological and even occasionally physical warfare.
When Edward Heath's Conservatives were ousted by Harold Wilson in early 1974, the new Government could not even muster an overall majority. Every vote counted and it was the responsibility of the whips to ensure that Labour did not fall at the first hurdle.
The wheedling and cajoling on either side betrayed class origins. The left-leaning party stage right contained a series of plain speaking, constantly swearing, middle-aged men, supplemented by Lauren O'Neil as 26-year-old Ann Taylor, soon proving that she was as tough as her mentors.
What could have been a very dry, albeit highly educational, evening is spiced up by constant moments of great drama, often featuring Parliamentary votes that hang on a knife edge, frequently relying on the frail and elderly, personified by Christopher Godwin's Doc Broughton, to reach the division lobby intact.
Inevitably, there is much behind-the-scenes politicking as deals are struck with those representing the "odds and sods" parties from Scotland, Ireland, Wales and members of a Liberal persuasion.
There is also a great deal of comedy, James Graham spotting every opportunity to inject levity and humour, for example in the behaviour of the likes of John Stonehouse, a disappearing precursor of Reginald Perrin, and Michael Heseltine, causing chaos with the mace.
Heseltine's moment of iniquity arose as a result of the antiquated tradition of pairing, innocently or cynically broken, with dramatic consequences for many parliamentarians in ensuing months.
What could easily have been a tedious history lesson turns into an exhilarating rollercoaster ride, brilliantly choreographed, as well as re-cast and re-staged for the Garrick but still with members of the paying public in the thick of things on stage, by director Jeremy Herrin for Headlong.
This House is undoubtedly one of the best British plays to have been written in the last half-dozen years and richly deserves this revival, which should prove ideal for those who love the theatre but cannot stomach traditional Christmas fare.
Reviewer: Philip Fisher