'Tis Pity She's a Whore
John Ford
Cheek by Jowl
Barbican Silk Street Theatre
–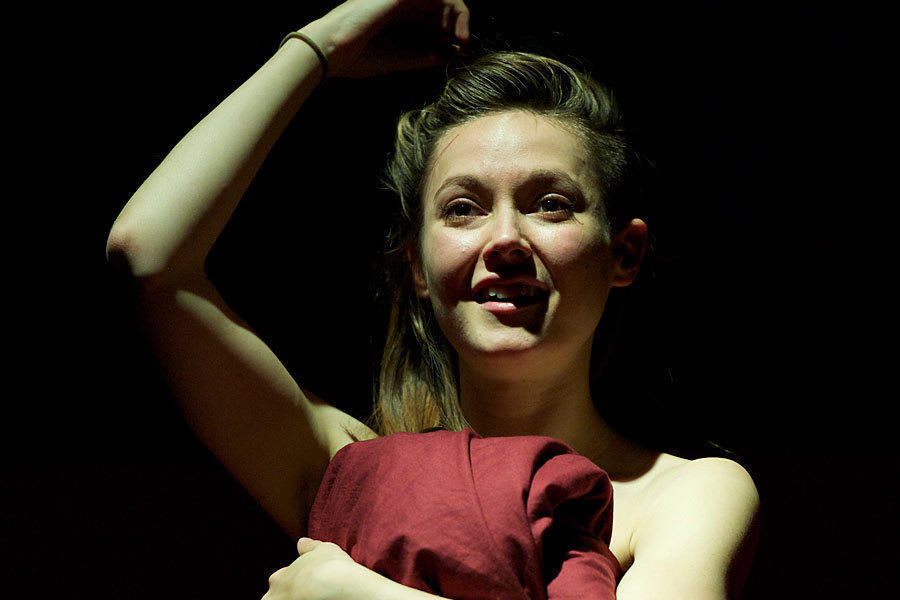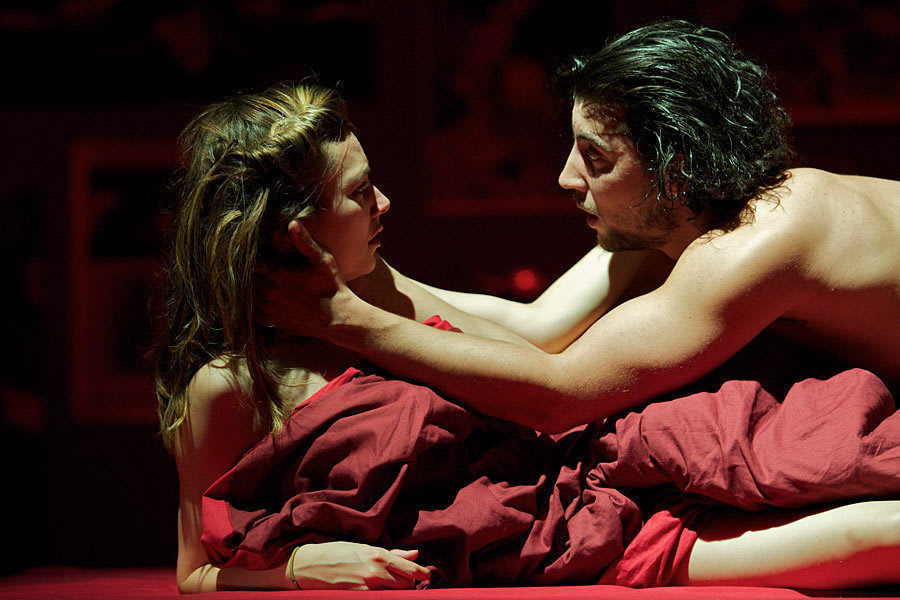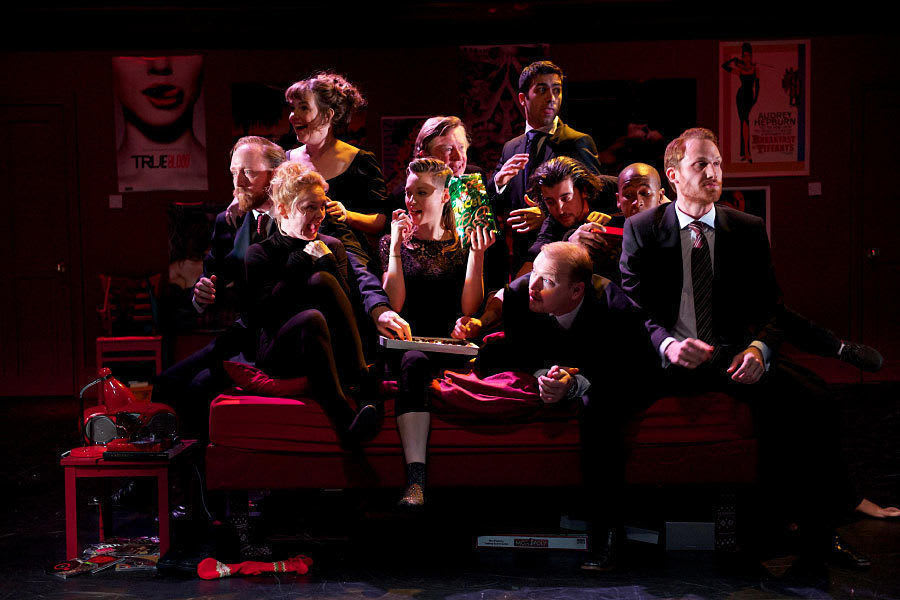 These days when horror movies strive to exceed each other in their gory excess, it is difficult to shock viewers but this modernised Jacobean tragedy manages the feat with gruesome ease.
Declan Donnelan's production has a European feel, bringing to mind the works of Calixto Bieito or Thomas Ostermeier, younger directors who regard excess as a mission.
The Nick Ormerod-designed opening vision of a young girl in her scarlet bedroom sets the scene for two intense hours. The poster images on her walls of virgin and vampire are repeated in vivid tableaux throughout the evening.
Lydia Wilson plays rich, beautiful, young Annabella, a rebellious, tattooed teen who has the world at her feet, not to mention a limitless supply of desperate suitors.
Seemingly in pole position is Jack Hawkins' Saranzo, a paragon who looks the part and has the wealth and status that any bride, not to mention David Collings as her ambitious father, could hope for in a husband.
However, this is not Annabella's fate. Egged on by her lusty servant Putana, Lizzie Hopley, she finds love and lust in the arms of hunky Giovanni.
The problem here is not so much her youth or chastity but the fact that they are brother and sister. Even in the twenty-first century, this remains an unbreachable taboo.
Despite youthful innocence well-conveyed by Miss Wilson, the passion cannot be denied as she is swept up by Jack Gordon's moody, driven character and soon enough, the lady becomes pregnant with a babe that can never be born.
The love soon gives way to jealousy and bloody deaths galore, usually in a half-seen white-tiled bathroom/torture chamber. Leading the way in the vengeance stakes is Soranzo's manservant Vasques, the embodiment of Jacobean evil in the capable hands of Laurence Spellman.
This is a familiar figure in revenge tragedies, as we were reminded so recently by portrayal of that kindred spirit De Flores in the revival of The Changeling at the Young Vic, directed by Joe Hill-Gibbins and also featuring a misguided wedding at its centre.
Some may bridle at a 400 year old play cut to two hours and brought up to date with lashings of pop music and contemporary iconography but Cheek by Jowl are vastly experienced operators.
Their Grand Guignol vision is unusual but catches the spirit of the original, looks gorgeous and really will shock even unshockable modern audiences.
From the Barbican, this production travels to New York and Madrid, as well as featuring in a Sky Arts TV documentary on 28 February.
Reviewer: Philip Fisher