To Kill a Mockingbird
Harper Lee, adapted for the stage by Christopher Sergel
Regent's Park Open Air Theatre
Barbican Theatre
–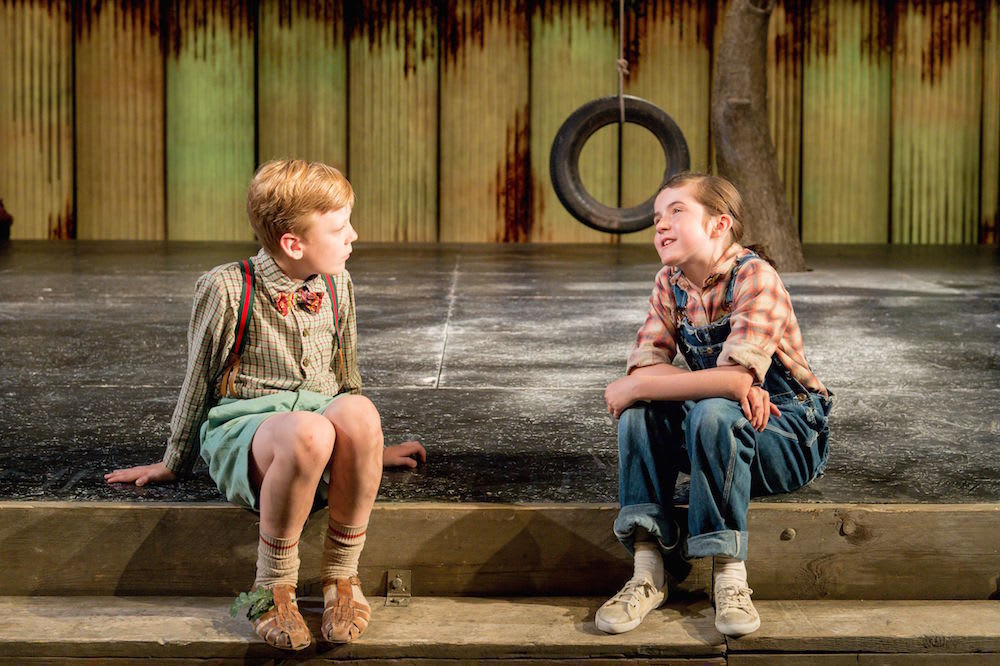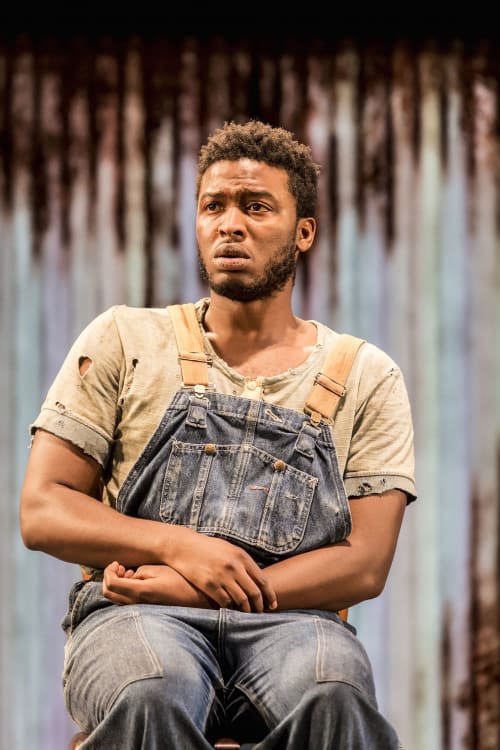 Fans of Harper Lee will know that her previously unknown sequel to this gem of childhood literature, Go Set a Watchman, is to be published later this month.
Therefore, the timing of this transfer from the Open Air Theatre in Regent's Park to the Barbican is surely not wholly coincidental.
Whatever the reason for this new opportunity to see Timothy Sheader's production, it should not be missed.
The director has impeccably visualised the story and delivered a magical evening that seems even more than the sum of a series of wonderful parts.
It helps to have a well-developed stage version, created by Christopher Sergel 30 years after the novel first saw the light of day in 1960.
Mirroring the simplicity of the park, the staging is minimalist, designer John Bausor basically creating a large, open space and using the Lars von Trier technique of having the performers draw a basic chalk map on the black stage floor while the early narration takes place.
This also introduces the ensemble concept, as a team of actors chosen for their varied British accents sets the scene reading directly from the novel, before transforming themselves into subsidiary characters. In doing this, they are accompanied by the country music of Phil King, accompanying himself on guitar.
Only the four central figures hold their roles. They are led by the excellent Robert Sean Leonard, looking uncannily like Gregory Peck in Robert Mulligan's iconic 1962 movie version.
The actor is notable as a real American in a cast that do their best to sound like small-town Alabamans c.1935, though the accents of the Deep South are not wholly consistent.
He portrays Atticus Finch, a wholly noble, liberal humanist who divides his life between bringing up his two motherless children to be good citizens and acting as a lawyer defending hopeless causes.
By the end of the first 45 minutes, we have also been introduced to a highly talented trio of young actors (one of three teams).
The youngest is Ava Potter as the semi-autobiographical Scout, a precocious little tomboy with great intelligence and bravery in abundance.
Brother Jem, played by Tommy Rodger, is an older equivalent, while an incomer, Conor Brundish's Dill, is a lovable, geeky weed, who provides a nice contrast.
The mildly drawn-out opening gives way to powerful dramas on several fronts. Most flow out from the alleged rape of a girl by a decent, Negro worker, Zachary Momoh's Tom Robinson.
This was a time when White Trash (there is no other term that adequately describes Bob Ewell and his daughter Mayella) ruled the roost in the terrifyingly racist Deep South, so Robinson's chances of survival are virtually nil, regardless of the merits of the case and the talents of Atticus Finch as a defence attorney.
The pick of the ensemble is Ryan Pope as vile drunkard and chief accuser Bob, with Victoria Bewick, playing his much put-upon but never raped daughter, also catching the eye.
This is an intelligent staging of an intelligent and important novel. Pleasingly, the issues addressed are now largely historical in a country that is witnessing the second term of a black president, 80 years after these events took place.
This is one of those theatrical evenings where viewers are likely to laugh and cry at different times during the 2½ hours and they will undoubtedly find themselves gripped by a classic drama.
Reviewer: Philip Fisher