Tosca
Composed by Giacomo Puccini, libretto by Luigi Illica and Giuseppe Giacosa, based on La Tosca by Victorien Sardou
The Royal Opera
Royal Opera House
–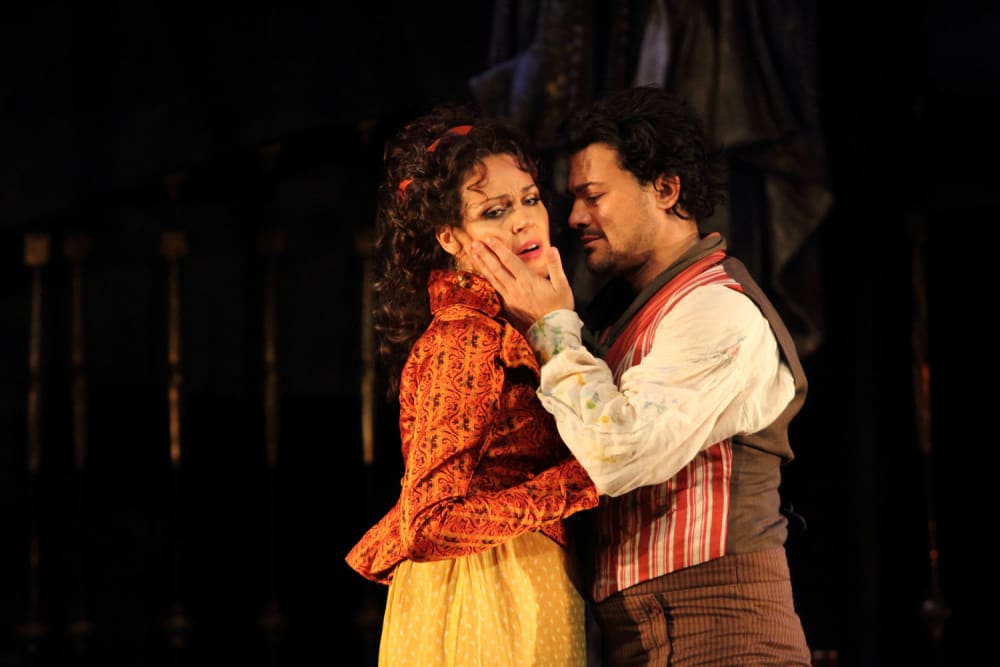 The Royal Opera House knows how to back a winner. Jonathan Kent's traditional staging of Tosca first appeared in 2006 and has been returning to packed houses ever since.
The casting also plays safe, welcoming big names that have almost made some of these roles their own. One of the most popular bass-baritones in the world, Sir Bryn Terfel, who was in the original 2006 cast, returns as "evil" Chief of Police Scarpia alongside Kristine Opolais and Vittorio Grigòlo (who recently starred in this role at the Metropolitan Opera House), in their respective roles of actress Floria Tosca and artist Mario Cavaradossi.
The opera is based on a melodrama by Victorien Sardou, set in 1800 in Rome, where the political climate is incendiary as Napoleon's army threatens the state. Partly through coincidence, Tosca and Cavaradossi are drawn into a web of intrigue as an escaping political prisoner seeks sanctuary in church, closely pursued by the amoral Scarpia.
As if becoming a nemesis for his enemy was not enough, the Chief of Police coincidentally happens to harbour romantic illusions about the gorgeous, raven-haired actress, who is deeply devoted to the equally loving artist. This sets up the kind of romantic plot on which opera composers and librettists dote.
Designer Paul Brown and his lighting colleague Mark Henderson work hard to evoke the shadowy world created by great artists, opening with a sumptuous church interior, set off by the gigantic painting that is to be Cavaradossi's masterpiece but also his downfall.
Having set the scene ahead of the first interval, the action moves to Scarpia's palatial office at the Palazzo Farnese, overseen by a gigantic sculpture featuring a symbolic, classical slaughter. Here, the innocent but jealous heroine is fooled into betraying a good man.
The consequence of her tormentor's deceit only becomes apparent in the final act, played out on a starlit stage, in which the three-hour long evening moves inexorably to its inevitable conclusion.
The acting has a tendency to be operatic rather than strictly realistic but can be very romantic and, in any event, that may not be unreasonable for a melodrama set over 200 years ago.
It is easy to see why this production keeps returning and remains so popular, particularly with such a well-balanced cast. The mountainous Bryn Terfel is the embodiment of evil, callously playing with the affections of the woman that he claims to love. Meanwhile, Kristine Opolais and Vittorio Grigòlo are a perfect pairing, both singing impeccably, helped by a particularly tight orchestra conducted by Alexander Joel who together really bring the music to life.
With its gorgeous, artistic look, memorable performances and moving plot, this popular hit is likely to remain in the ROH pantheon for many years to come and anyone looking for that special night out should relish its return.
Reviewer: Philip Fisher