Tree
Created by Idris Elba and Kwame Kwei-Armah
Manchester International Festival, Young Vic and Green Door Pictures
Young Vic
–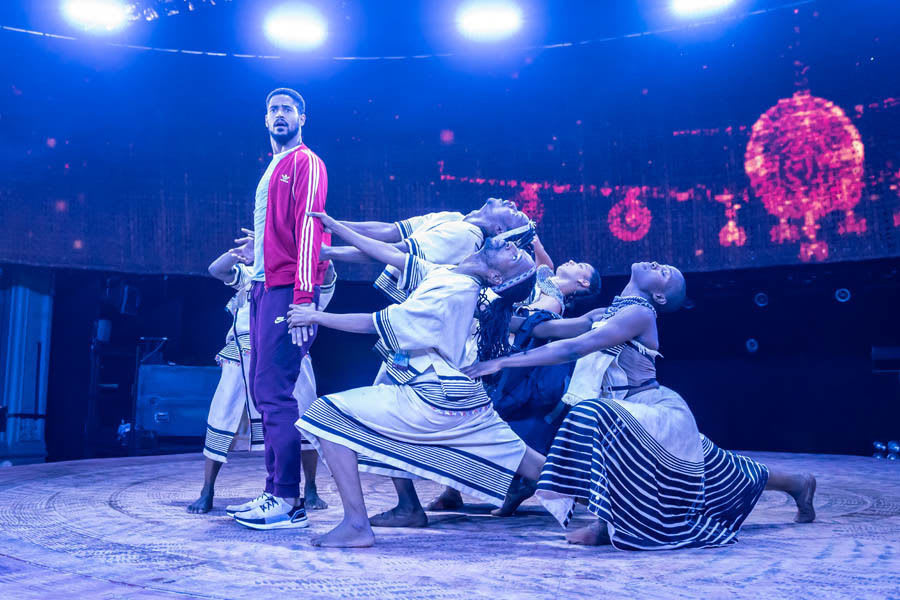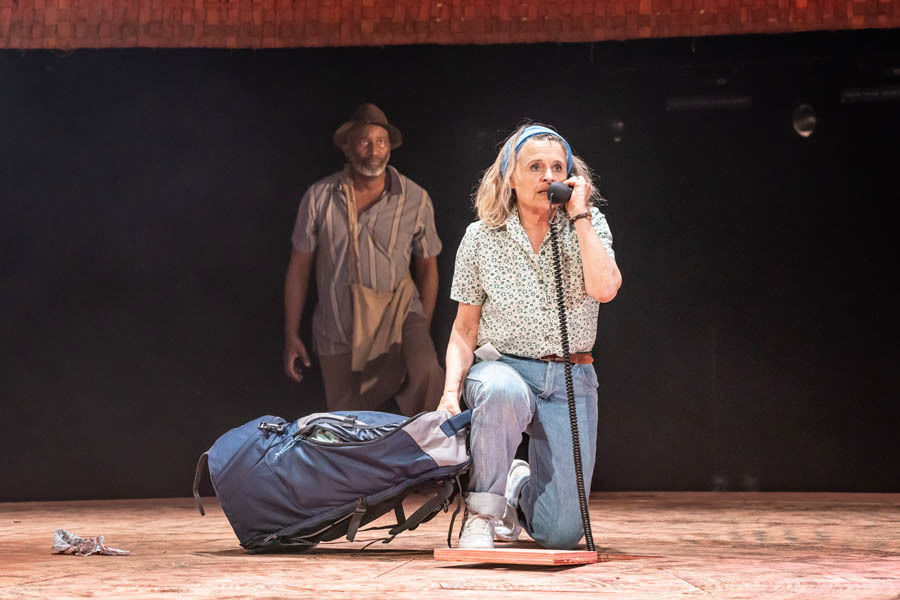 There is nothing like a bit of controversy to sell tickets and shortly before this co-production opened at the Manchester International Festival, it hit the headlines. Those interested can surf the Internet to find the full story.
With the backing of some big hitters, led by screen favourite Idris Elba and Young Vic's Artistic Director Kwame Kwei-Armah, this musical extravaganza with a deep political message was always like to find an audience.
It comes from the school which believes that the medium is a significant part of the message. Indeed, some may believe that this immersive performance is at least mildly overproduced with a series of impressively atmospheric effects impinging a little too prominently on a heavily symbolic story.
The majority of audience members stand in an amphitheatre set-up for the 90-minute duration, a proportion occasionally required to get involved in the stage action, which is punctuated by song, dance and an impressive light show making use of 360° cyclorama.
The story follows Alfred Enoch's languid Londoner Kaelo on a quest to his parents' homeland in South Africa.
There, a mixed-race visitor initially comes into conflict with his rich, landowning grandmother Elzebe played by Sinéad Cusack. This rifle-toting Afrikaner is one tough cookie, who has no difficulty in facing down a mob attempting to dispossess her of the massive family estate.
Following the death of his mother Cezanne, an innate liberal portrayed by Lucy Briggs-Owen, the young man has travelled with a mission to spread her ashes on his father's grave.
The complications start early, when we discover that his conception owed more to miscegenation than wedlock and nobody can locate the final resting place of rabble-rousing Lundi, played by Kurt Egyiawan.
Helped and hindered by meetings with an old retainer and a young, fiery step-sister, Kaelo learns much more than he bargained for.
In one strand of the story, he discovers a great deal about his parents and the barriers that apartheid still put up in 1985, when the lady was the mistress (in more ways than one) and the man a servant.
At the same time, viewers are given a partial, impressionistic overview of South African history from the days of total white supremacy, through the protest years, the age of Kaelo's hero, Nelson Mandela and the problems that have never quite gone away under the various ANC regimes.
While there are some passages that almost slow to a standstill and the story deliberately plays with extremes, Tree is an eye-opener for those who do not have a grounding in South African history. At the same time, it is a moving love story and a coming-of-age drama, even if its protagonist is a man who should have come of age a decade before. The whole is then overlaid with a lively, club-influenced presentation.
As such, this vibrant production is likely to have wide appeal to the type of young, theatre-agnostic visitors that its director Kwame Kwei-Armah is so keen to attract to the Young Vic.
Reviewer: Philip Fisher