Triptych: Subterrain / The Strange Charm of Mother Nature / Terra Incognita
Choreography by Ashley Page, Mark Baldwin, Shobana Jeyasingh
Rambert Dance Company
Sadler's Wells
–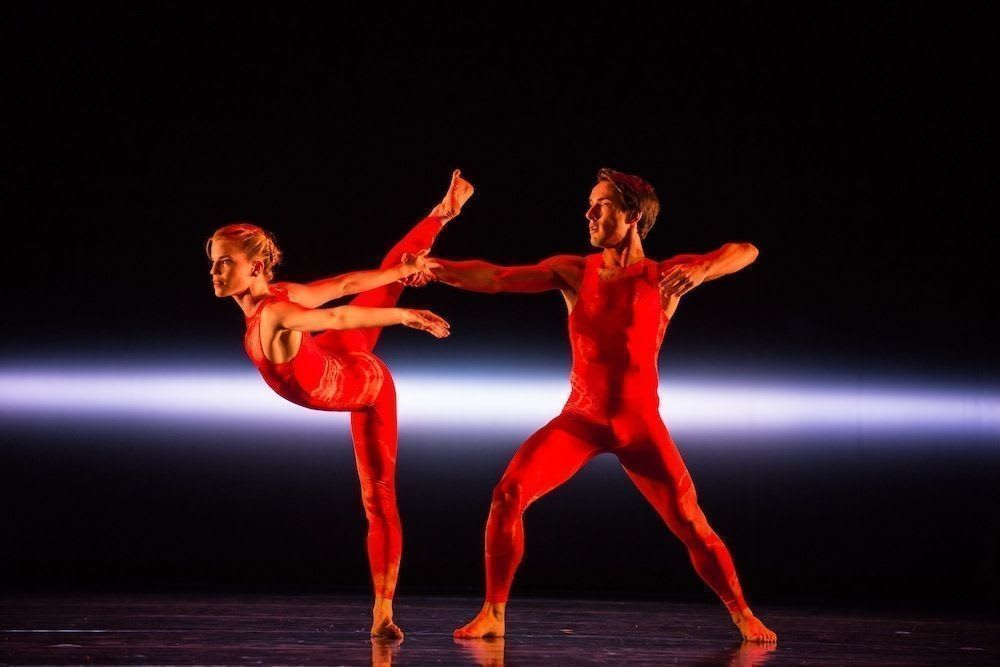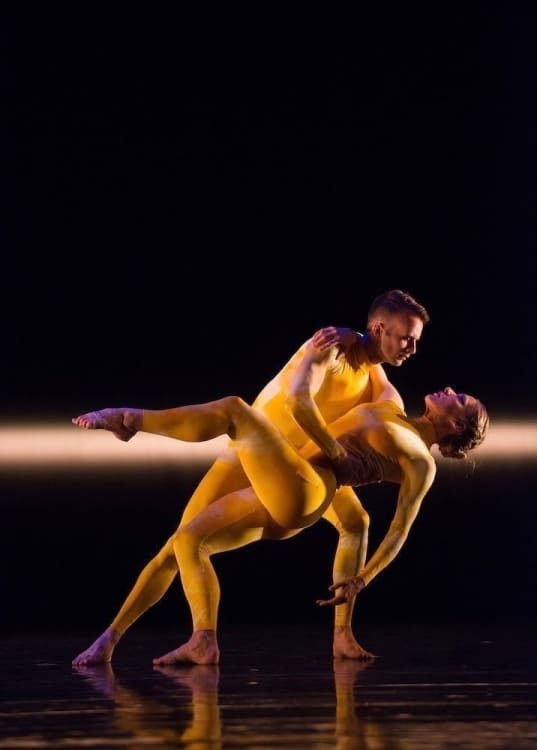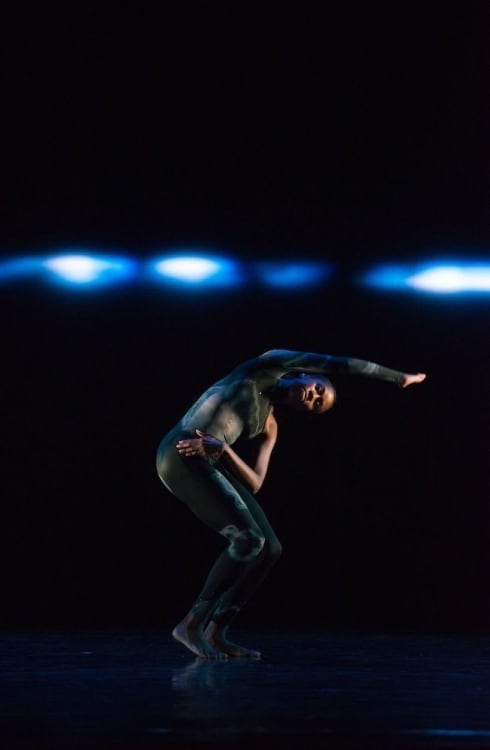 Rambert, secure in its London home, has taken off on travels of the questing mind in its latest triple bill. Journeys of discovery, Artistic Director Mark Baldwin calls them, be they subterranean or cosmic particle physics.
The blending theme is 'exploration', the titles are a giveaway: Ashley Page's Subterrain retread, Mark Baldwin's new The Strange Charm of Mother Nature and Shobana Jeyasingh's Terra Incognita, her first work for Rambert.
The most striking thing about the evening is its intellectual rigour and vigour. In essence all three are abstract alert works, yet inevitably a narrative rises from the visual and aural stimuli. Isn't that how we make sense of the world?
In this case, Subterrain suggests an underground culture, subtropical latitude terrain, and the underworld. Or so it seems to me from the signifiers on the stage.
Music by Mark-Anthony Turnage and Aphex Twin, a film noir-ish soundscape, a jazzy sleazy dive culture, all syncopated rhythms and sultry horn, paints the dark set. A statuesque blonde—I expected the New York skyline to pop up on the horizon.
Music and scenery shifts to the tropics. A couple dances. But a hooded figure in long greatcoat is stalking the background. Is he Thanatos? Are we in Orpheus's underworld?
From darkness to light—we may be Morlocks but humans will always reach for the skies. The dynamics of quarks—a visit to the Large Haldron Collider at CERN was part of the research—fires Baldwin's The Strange Charm of Mother Nature.
In Stevie Stewart's blazing orange red unitards that remind me of Michael Clark and Merce Cunningham, dancers are the protons, neutrons and gluons that physicists find so beautiful.
Baldwin and Katie Paterson's design concept insinuates mathematics and computer code in its ethereal lighting strips, but it is Bach's Brandenburg Concerto No 3 that lifts the middle section of Strange Charm's choreography to another plane after Stravinsky's earthy Dumbarton Oaks (a reconfiguration of this Bach concerto).
Interestingly Jerome Robbins created a ballet for New York City Ballet to this Stravinsky piece in 1972. And there I was seeing him in Subterrain…
But it's Bach who makes me sit up. Perky bright quarks, reacting and interacting, in solos and groupings, the romance of science, give way to a more measured darker (dark costumes too) universe.
Only to revert in Cheryl Frances-Hoad's Quark Dances to their initial busy quirkiness. Inspired by the 'God Particle', Baldwin brings his wonder of life's building blocks to dynamic verisimilitude—the Brian Cox of dance.
Jeyasingh's Terra Incognita treads and synthesizes the territory of the previous two. 'The piece draws on urban legends and ancient cartography to look at the politics and power of journeying into the unknown.' Hmm.
Mathematical patterns and Indian classical dance stance speak to me of gods and supplicant mortals. In colour-coded kilts, the dancers move across a gauzy scrim between two mysterious intersecting worlds.
Misty set (lighting Lucy Carter, cosmic whirlpool backcloth sketch design by Jean-Marc Puissant) and Gabriel Prokofiev's interesting arresting music: intellectual dance, science, mythology and the arts dancing hand in hand. C P Snow would be delighted.
The dancers are superb as one expects from Rambert (Dane Hurst, Hannah Rudd, Luke Ahmet, Pierre Tappon catch my eye), production values are high throughout, there is the pleasure of live music from the Rambert Orchestra (conductor Paul Hoskins), and I do see the music, hear the dance, but…
What remains on the retina after the big bang? Blinded, I find the Triptych has merged into one. Academic, cerebral dance satisfies my intellect, but my animal nature is left starving. Variety is the spice of life, after all.
A demanding generous evening, beautiful but overlong - I was very nearly in Lethe's embrace. 
Reviewer: Vera Liber