Tuck
Alun Saunders
Neontopia / Wales Millennium Centre
Ffresh Restaurant, Wales Millennium Centre
–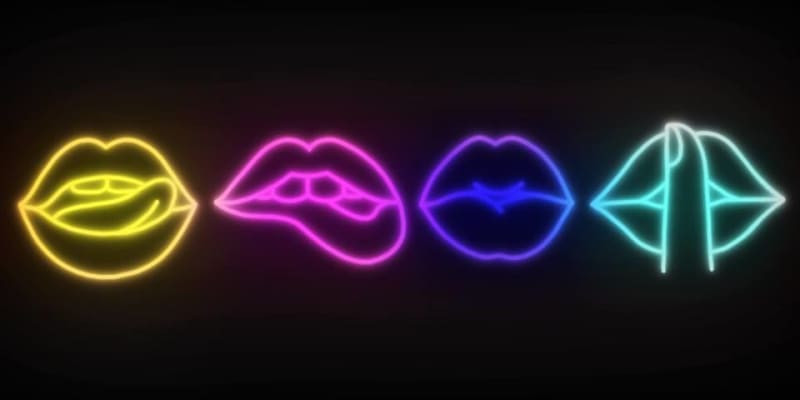 The new Performances For The Curious season at the Wales Millennium Centre focuses on work which celebrates diversity and individuality and includes several pieces which focus on gender and identity issues. Neontopia's Tuck, set in Cardiff's lively drag scene (we are left to work out the derivation of the title for ourselves), is therefore the perfect way to kick it off.
I have to confess to being somewhat resistant to "drag" as an art-form. Dressing up as parodic women and miming to shallow pop songs seems more like a hobby to be enjoyed amongst friends than a public entertainment; but then maybe that's the point.
Alun Saunders's play does touch on the question of artistic progressiveness and politics within drag-queen culture. Its focus, however, is mental health within this community, inspired as it as by the suicide of a well-known local performer in 2003.
The production transforms the Ffresh Restaurant into a cabaret bar and, as the show begins, the four performers introduce themselves and the tale they are about to tell.
Iestyn Arwel plays Steve aka Martha Titful (it took me almost until the end of the 90 minutes to realise that this was a geographical pun), one of the proprietors. His partner (professional only) is the veteran Patsy Thatcher (or Patrick), played by Stifyn Parri, whom older readers will remember from a gay plotline in Channel 4's Brookside.
They are joined by Lewis Brown's Medusa Massid / Antoine, a mixed-race Londoner with a "masculine energy", who is the only non-Welsh-speaker, and has ambitions to bring something new to the scene; and Gareth Evans' Valleys boy Teifion aka Lola Bipolar, the youngest, campest and most naïve of the crew.
The story they tell involves a series of vignettes, songs (some well-known, some originals with music by Dyfan Jones) and dance interludes (choreography by Jess Williams). We learn of Steve's first backstage meeting with Patsy, who becomes his much appreciated friend and mentor over several years; and their weekly rendezvous in a local DIY store's coffee-shop which become a lifeline for both.
Relationship issues, social isolation and depression take their toll, however, and the pals soon find themselves dealing with the aftermath of an unfortunate event.
Saunders has investigated the drag scene to the extent of becoming a performer himself and, as might be expected from the author of the rightly much-lauded A Good Clean Heart, his script digs deep, as well as providing plentiful profane humour. There is a subtle critique of drag clichés—the only miming is done to recordings of homophobic political speeches; and Antoine's attempts to drag the scene into the 21st century via performance poetry go unappreciated.
It almost goes without saying that the costumes and decor, by Carl Davies, are beautiful; and director Mared Swain makes excellent use of the unusual performance space (even if the pillars obscure the action for some audience members).
The frequent changes of tone are a little jarring; and it might have been interesting to see more attention given to the younger artistes' potential innovativeness, not to mention their personal lives.
Nevertheless, clever, heartfelt writing, four accomplished, spirited performances and a generous sprinkling of glamour combine to provide a rewarding evening out. And inevitably, despite the pensive tone of Tuck, we conclude on a note of defiant celebration.
Reviewer: Othniel Smith