Tull
Phil Vasili
Octagon Theatre, Bolton
–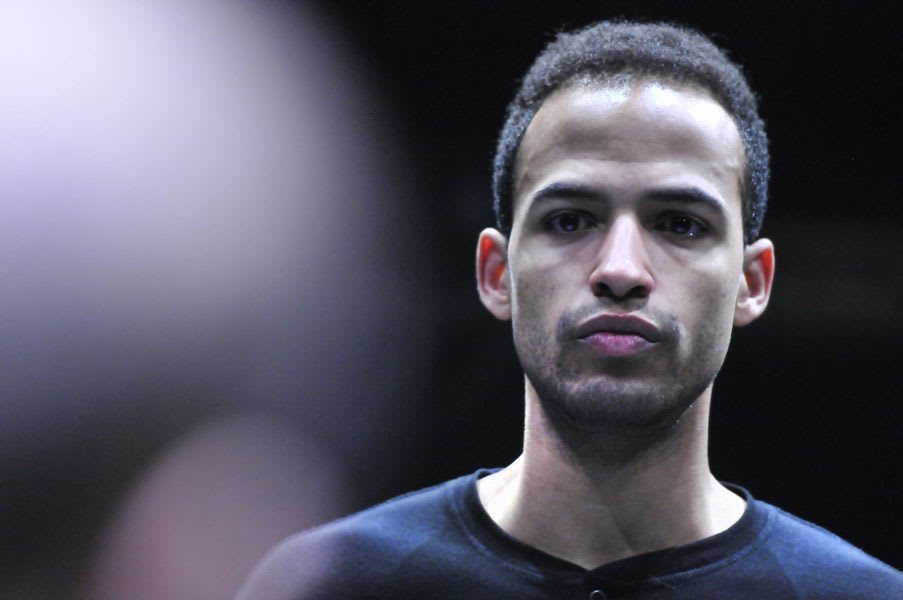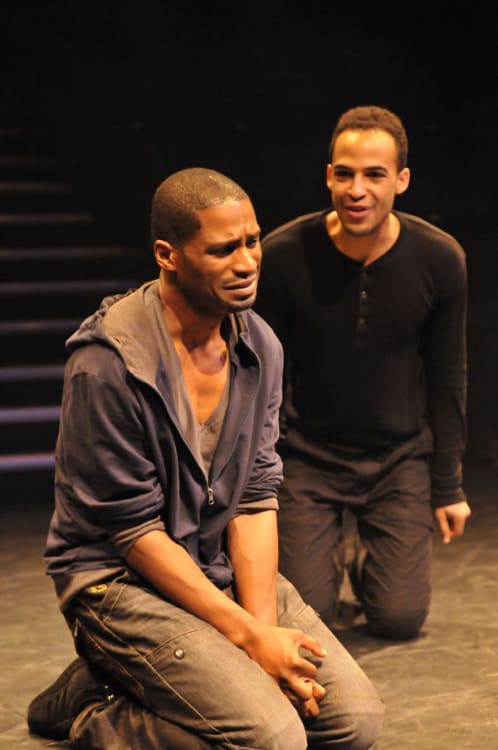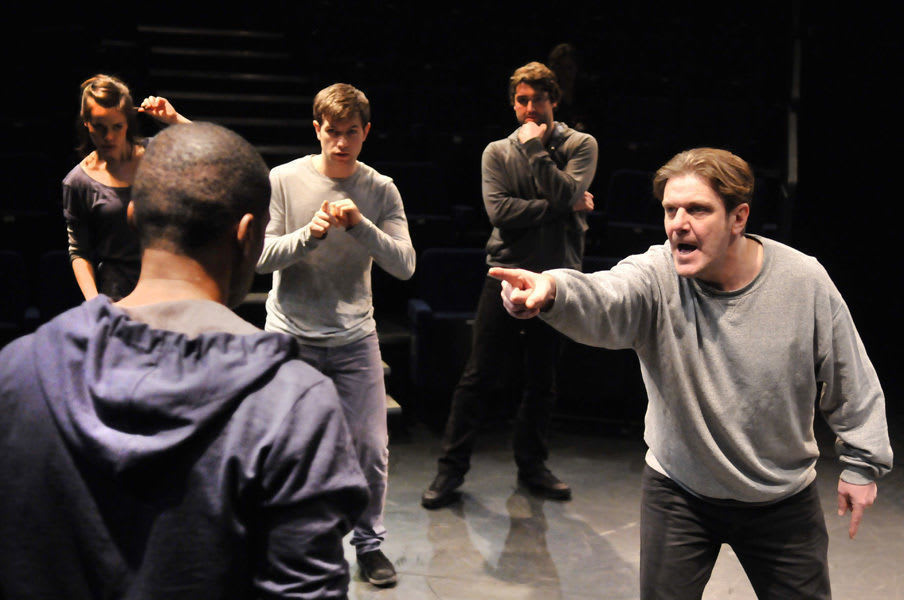 The Octagon in Bolton is continuing its run of new biographical plays—after The Demolition Man about Fred Dibnah in 2011 and Queen of the North about Pat Phoenix last year—with the story of Walter Tull, the first black outfield player to play in the English First Division and a British officer during the First World War who was recommended for the Military Cross.
Tull's story is, undoubtedly, a fascinating one that should be much more widely-known. His mother and father both died when he was young and his aunt, who married his father after his mother's death to help him look after his seven children, sent Walter and his brother Edward to an orphanage in London as she couldn't afford to keep them all.
They were split up when Edward was adopted by a Scottish dentist and his wife in Glasgow, but Walter showed some talent for football and was signed up by a scout for Tottenham Hotspur, travelling to Argentina with the first team. Dropped to the reserves after being the victim of racist abuse from fans, he was snapped up by Northampton Town, to where he was followed by socialist suffragette Annie Williams with whom he had fallen in love.
Walter was offered the captaincy at Northampton, but instead opted to enlist (the First World War had started by this time) achieving officer status and a recommendation for a Military Cross for bravery—which was turned down on a technicality. After Annie arranged a reunion with his brother in Scotland when he was on leave, he returned to the trenches and was killed.
Writer Phil Vasili and directer David Thacker were working on this story for the screen before Thacker took over the Octagon, and these origins do show in the multiplicity of short, underdeveloped scenes and myriad characters. This is dealt with by using a bare, black stage with no scenery and all props mimed, and all actors wear only neutral grey clothing. Actors suddenly change vocally and physically to become different characters in different situations without leaving the stage.
This style of performance was innovative in the 60s, but now it looks a little old-fashioned and a bit too reminiscent of college drama. It could still work well with a strong script, but Vasili has presented a series of rather disjointed episodes to reflect the various things he has discovered in his research. Sometimes we get drawn into aspects of this fascinating story, but we only ever seem to be scratching the surface, relating events rather dispassionately but never really getting to know the people involved.
The second act gets bogged down with issues such as the war, the suffragette cause, racism and socialism, but all are dealt with in a rather superficial way that doesn't say anything new or different and takes us away from the person whose name is in the title. This makes the whole piece seem rather too long.
There is a very good ensemble cast, all doing their best to give the script some substance. There are two extremely impressive professional debut performances from Nathan Ives-Moiba as Walter Tull and Anna Tierney as Walter's Aunt Clara, amongst many other parts.
The rest of the actors have all been seen recently at the Octagon, some many times: John Branwell, Tristan Brooke, Colin Connor, Fiona Hampton, Kieran Hill and Marc Small, the latter bringing some very powerful moments to the roles of Walter's brother and father.
The Octagon should be commended for its commitment to bringing new writing to the stage, but placing a fairly raw first play between Steinbeck and Tennessee Williams in the programme may not do it any favours. Other than David Lodge's Secret Thoughts, by far the best new play produced by the Octagon in recent years was Nick Yardley's The Towers of Babel, which was only seen for three nights at last year's 24:7 Theatre Festival and hasn't yet hit the Octagon's main stage.
Tull has a great story to tell, but, despite some impressive performances this script isn't yet in a state to tell it at its best.
Reviewer: David Chadderton