Twelfth Night
William Shakespeare
Shakespeare's Globe
Apollo Theatre, Shaftesbury Avenue
–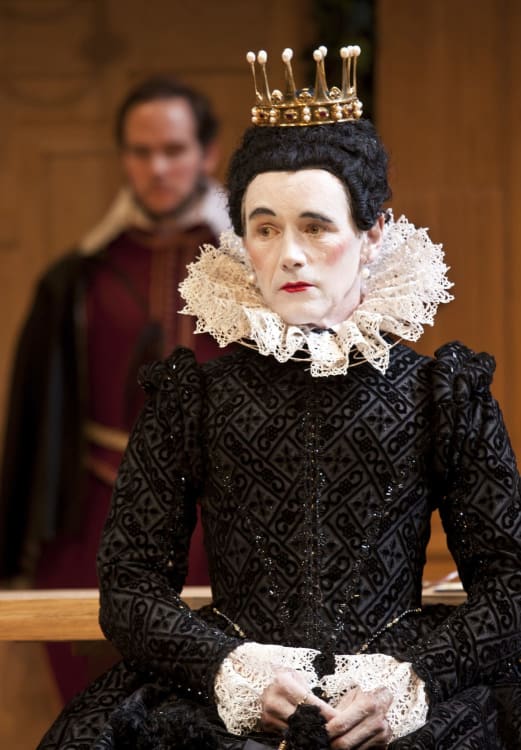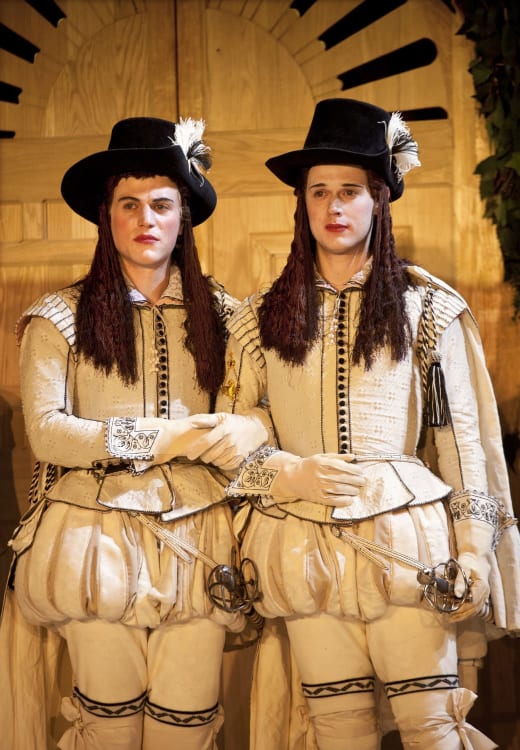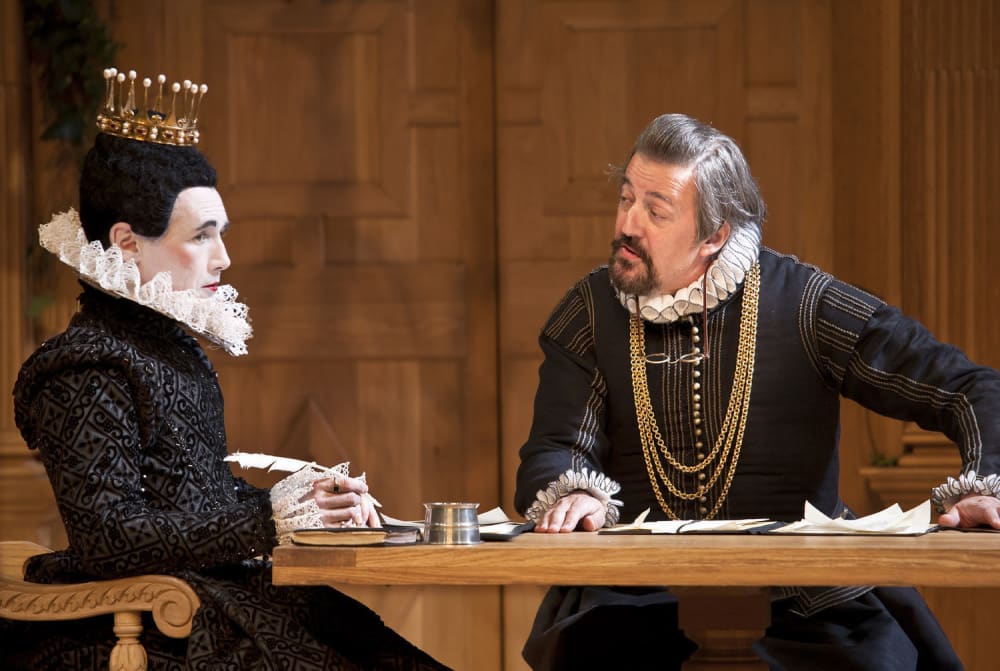 When this all-male version of Twelfth Night first appeared at Shakespeare's Globe ten years ago, it won plaudits with the then artistic director, Mark Rylance, deservedly the most garlanded of the performers.

Once again Rylance, around whose gender-bending talents the staging is constructed, will make audiences wonder whether he should find himself in the award nominations lists for Best Actor or Best Actress, so convincing is his performance as the stately, Edith Evans-like Olivia.

While Tim Carroll's production remains much the same, including gorgeous period costumes and music, Jenny Tiramani's setting has now changed quite significantly.

Along with the equally masculine Richard III, after a short run outdoors, the play has moved under cover and into a West End proscenium arch, albeit with some audience members placed in two wooden storeys either side of the playing space, presumably to give at least a vague impression of the Globe experience.

The switch is a mixed blessing. While Shaftesbury Avenue offers creature comforts that cannot even be dreamt of at Bankside, the atmosphere and young, tourist audience that are the Globe's major selling points cannot be replicated.

The producers have not stinted on the cast, since Rylance is joined by another potential star turn making a rare stage appearance.

Stephen Fry plays a pompous patrician but puritanical Malvolio. While the TV star turned author and polymath acquits himself adequately, early on it is hard to forget that this is Stephen Fry, so close is he to playing himself. However, as the actor relaxes into the role, the performance grows.

There is much ribald laughter available, as Carroll retains the ironic Globe tone, allowing actors to play off the audience and making the most of stage business, including the unforgettable, undersized box tree that takes such a key role in an exceedingly funny letter scene.

The cross-dressing is a mixed blessing, sometimes overwhelming the drama but at other times enhancing it so that, for example, Jonny Flynn makes a good Viola / Cesario, shy and timid whatever the gender.

A good bet for Best Supporting Actress to Mark Rylance though is Paul Chahidi taking the role of Maria so convincingly that one frequently has to do a double take before accepting that this is a man in drag—and a consistently funny one at that—rather than a desperate matron.

The real men also have their moments, with Colin Hurley and Roger Lloyd Pack making a good comedy double act as Toby Belch and Andrew Aguecheek, while Samuel Barnett (especially in a touching revelatory scene) and Liam Brennan are also effective in the more romantic roles of Sebastian and Orsino.

By the end of the three hours, nobody will be in any doubt about the star of this Twelfth Night. A decade on, the popular Mark Rylance still riding high after wowing audiences on both sides of the Atlantic in Jerusalem, is as good as ever and with strong support should guarantee a sell-out West End season for the Globe.
Reviewer: Philip Fisher