Twelfth Night
William Shakespeare
Royal Shakespeare Company
Roundhouse, London
(2012)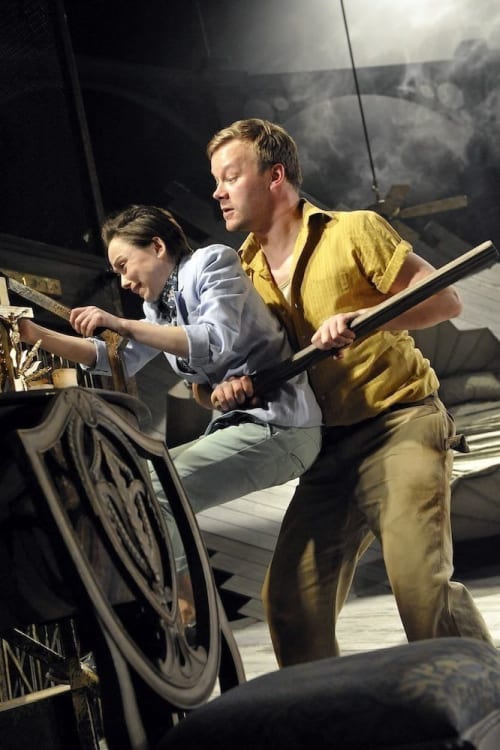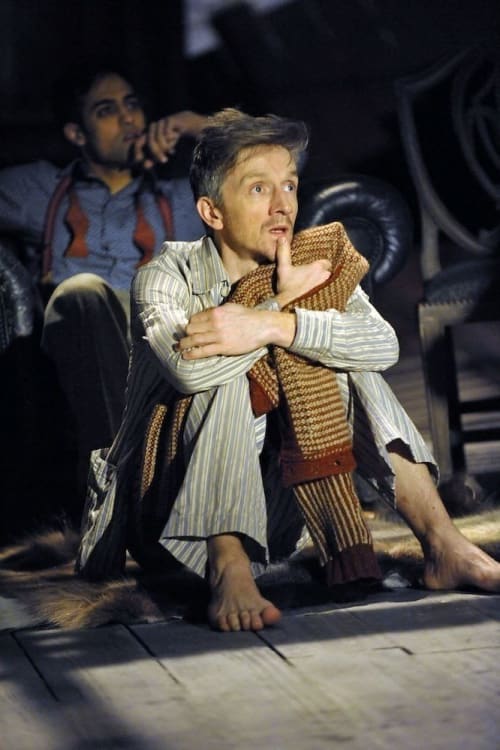 This extremely funny modern rendering of Twelfth Night is probably around 90% of the way to perfection—and that is very high praise.
Director David Farr misses no opportunity to mine humour from the text and just occasionally by supplementing Shakespeare's lines with a few of his own.
The shining beacon in a strong cast is Jonathan Slinger playing Malvolio. His performance ranks with the very best of the last decade, Simon Russell Beale for Sam Mendes and Sir Derek Jacobi for Michael Grandage.
Looking unbelievably camp beneath a sandy wig, the slack-lipped Slinger sneers his way into the audience's affections, peaking in his extraordinary yellow stockings and cross garters, possibly borrowed from some fetishist emporium along the road in Camden.
Like the first play in RSC's Shipwreck Trilogy, this production benefits greatly from the eye and imagination of designer, Jon Bausor.
He has created a dusty Latin American hotel, complete with semi-vertical bed and bath, reception area and much-used plunge pool. This is the property of Olivia, managed by her trusted right hand man, Malvolio.
The hotel is home to a band of wastrel expats led by Nicholas Day's Sir Toby Belch and his eager but dim-witted accomplice Sir Andrew Aguecheek, played by Bruce MacKinnon. This pair are the oddest couple, respectively resembling Russell Brand and Eraserhead.
The residents of this Illyria have seemingly limitless leisure time and spend it either yearning for love or carousing in drunken revels.
The former group are led by Kirsty Bushell as Olivia, a lady in mourning but with time to recognise a pretty youth when he appears in the person of the excellent Emily Taaffe's impossibly young, Northern Irish-accented Cesario (née Viola).
He / she is besotted with Jonathan McGuinness's Orsino, who in turn miserably drools after the somewhat hysterical Olivia.
The drunk camp features not only the two knights but also Cecilia Noble's mischievous Maria, Kevin McMonagle's musical Feste and the very effective Felix Hayes as Fabian.
The laughs come thick and fast throughout a delightful three hours and if there is any criticism, it is that at times, the comedy is ramped up at the expense of poetry and pathos.
There is also the need to do a double take as the mistaken identities at the heart of the play are revealed, since the resemblance is only clothes deep.
However, audience members are unlikely to quibble at the closure of a pacy, fun-filled evening that will remain in the memory for some considerable time to come.
Reviewer: Philip Fisher