Twelfth Night
William Shakespeare
Royal Shakespeare Company
Royal Shakespeare Theatre, Stratford-upon-Avon
–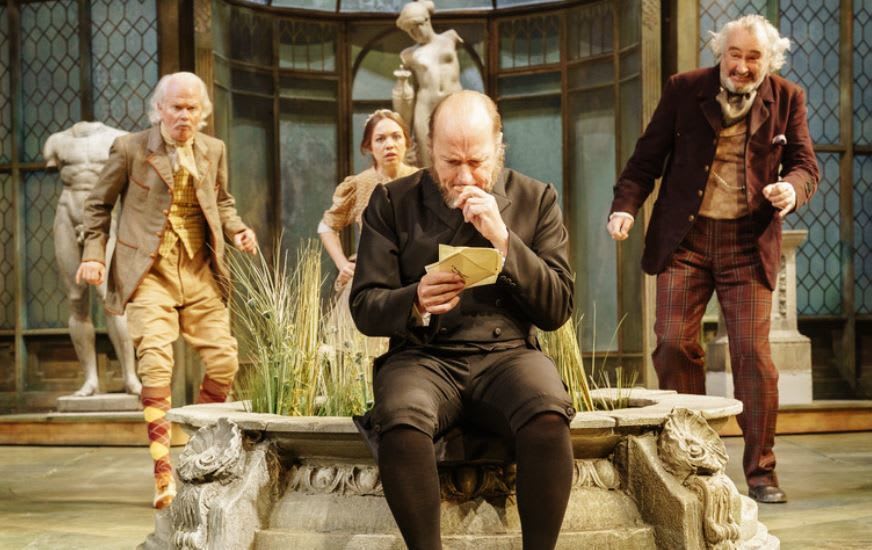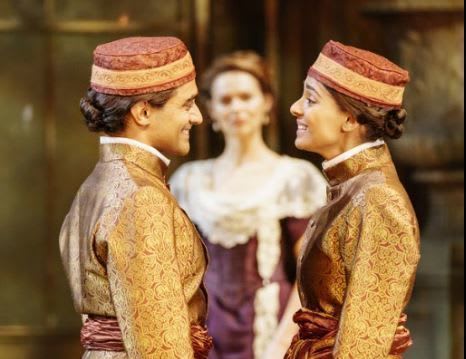 Exuberant, thoughtful, witty, spectacular. I've seen seven Twelfth Nights at the RSC, many of them interesting, none entirely successful. This is the production for which I've waited 20 years. It's magnificent.
Director Christopher Luscombe, designer Simon Higlett and composer Nigel Hess are the team who put together the highly popular and critically acclaimed Love's Labour's Lost and Much Ado in 2014, memorably set in a replica of nearby Charlecote house.
Now they are at it again, transporting Illyria to Wolverhampton, courtesy of Wightwick Manor, in the late 19th century. But this is not simply a triumph of stage design. The result is as rewarding intellectually as it is entertaining.
Take some small examples. Malvolio's appearance in cross-gartered yellow stockings can seem ludicrous to the point of collapse. It was, in fact, an outdated fashion in Shakespeare's time, alluded to here by the fact that the bumpkin Aguecheek wears something not dissimilar.
And what of Malvolio's enigmatic, departing vow of revenge? Here it makes more sense, given the behaviour of a mean-spirited Feste and a particularly conniving Sir Toby. John Hodgkinson, the only cast member from the memorable 2014 double-bill, is so much more than a boozy knight, albeit one who delivered an extra burst of flatulence as he exited past our most distinguished national critic.
This Sir Toby is no loveable rogue, his calculation perfectly complemented by the compliance of Michael Cochrane—amazingly in his first RSC role—as the best, funniest and most credible Aguecheek I've seen.
And what of the sexual identity and misidentity at the heart of the play? Kara Tointon's Olivia is more drawn to Dinita Gohil's Viola than to her come-lately identical twin Sebastian, played by Esh Alladi, while Nicholas Bishop's louche Orsino clearly loves Viola as much in her male impersonation as Sebastian as he does for her true self revealed later.
Adrian Edmondson is a ramrod-straight Malvolio, irresistibly moving a teapot half a degree into alignment, funnier, more tragic for resisting pure caricature. And for once, the frequent RSC substitution of a female actor into a normally male role, the servant Fabian becoming Fabia played by Sarah Twomey, actually improves the balance of the play.
The production has been influenced by Queen Victoria's late friendship with her attendant Abdul, with a beturbaned Beruce Khan as a practical Feste, encouraging his mistress Olivia to awaken from bereavement and face the world, and perfectly able to give Malvolio as good as he gets.
Hess's excellent score blends Music Hall, Indian sounds and a Victorian mechanical instrument, and introduces two extra songs, popular in Elizabethan times but only briefly referred to in the play, that amplify a rather sceptical view of the world shared by Olivia's rival servants.
But for all their disillusion, this production, splendidly performed, is about true love in whatever form it appears. So appropriately enough, it will also be broadcast live to cinemas on Valentine's Day 2018. Give someone a treat.
Reviewer: Colin Davison