Two and Two Make Sex
Richard Harris and Leslie Darbon
Queen's Theatre, Hornchurch
–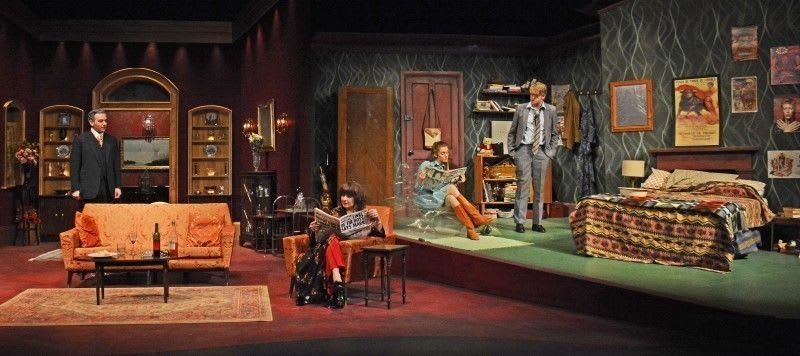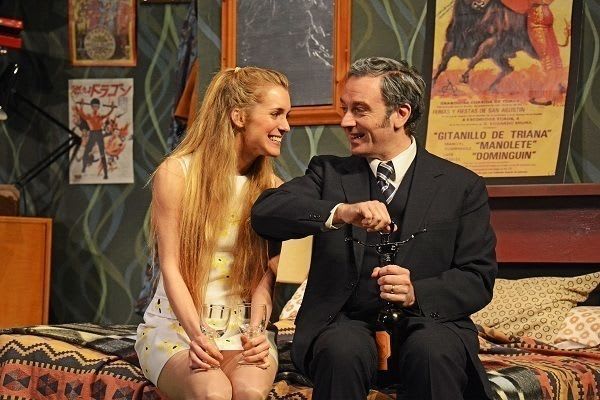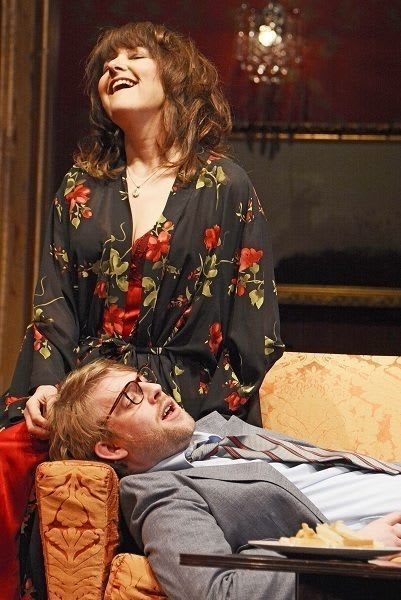 "There's something about the British bedroom farce that makes it endlessly appealing to theatre audiences," writes Leslie Smith in the programme notes for Richard Harris and Leslie Darbon's Two and Two Make Sex.
Indeed, a strange dichotomy exists in the UK when it comes to sex. We seem insistent on maintaining a prudish exterior despite actually being obsessed with everything intercourse-related—this perhaps explains the longevity of bedroom farce.
Whilst not a particular favourite genre of mine, there is no denying the comedic impact of farce when done well—exemplified by One Man, Two Guvnors, The Play That Goes Wrong or Bedroom Farce.
Sadly, Matt Devitt's production doesn't reach the heights of the aforementioned works ultimately due to a script that lacks any humour until the final ten minutes.
It's 1973 and archetypal middle-aged husband George (Sean Needham) hopes to inject some excitement into his life by having an affair with the young and attractive Jane (Ellie Rose Boswell). His wife Clare (Claire Storey) suspects something is up due to George's peculiar behaviour and consults friend and agony-aunt columnist Ruth (Georgina Field) for advice. Jane's housemate (and partner?) Nick (Callum Hughes) strikes up a relationship with Clare and then confusion ensues upon the arrival Jack (Simon Jessop).
The main issue with Two and Two Make Sex is the lack of humour; it just isn't funny. The highlight for me was Needham's corpsing at a fluffed line, which felt like a breath of fresh air in this sluggish, dated piece. It takes far too long to get going and by the time anything of interest happens it's time to leave.
There isn't necessarily anything wrong performance-wise as the Queen's resident acting company 'cut to the chase...' put in a decent effort with the material they have. It's all remarkably average.
Claire Lyth's split stage design is aesthetically pleasing, but, strangely, feels all too much—it seems an attempt to compensate for the failings of the rest of the production.
For me, Two and Two Make Sex marks another disappointment in the Queen's spring season. This could potentially be down to whom these plays are aimed at (the other being Our Man in Havana). The theatregoing demographic of Hornchurch is predominantly over 45 and so this may resonate more with them, however, judging by the lack of laughter, I think not.
Reviewer: Sean Brooks