Ubu Roi
Alfred Jarry
Cheek By Jowl
Silk Street Theatre
–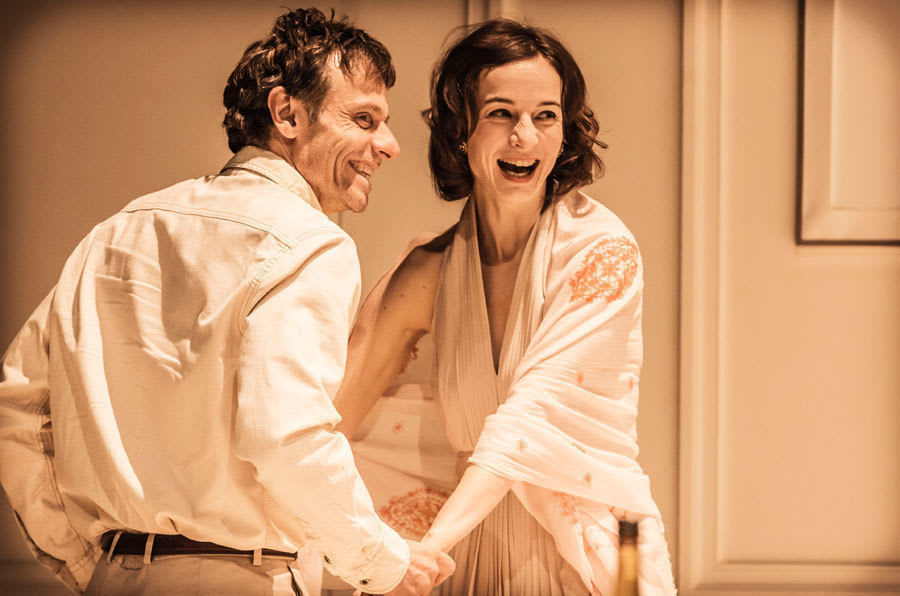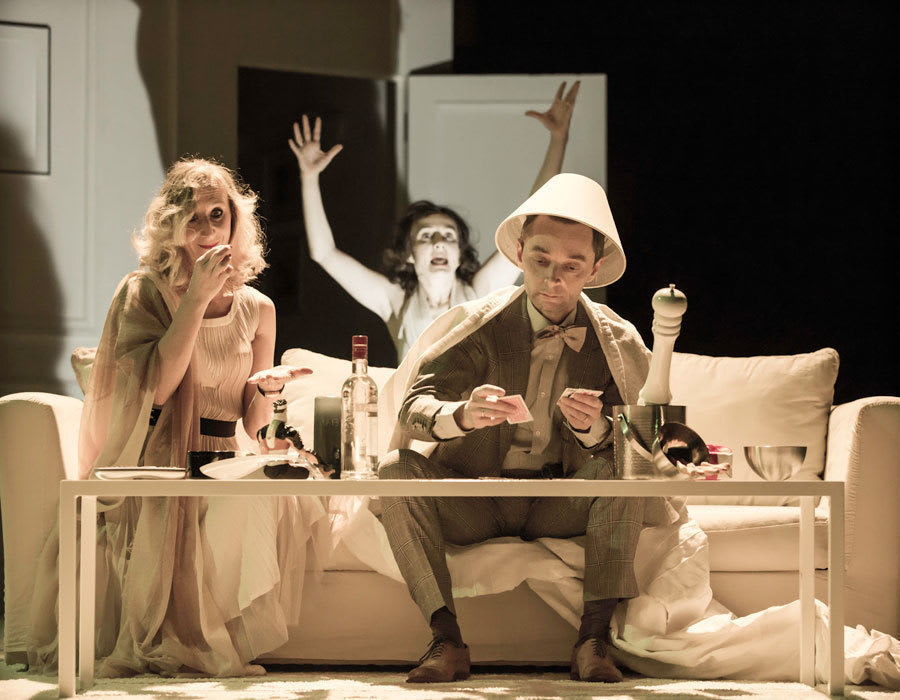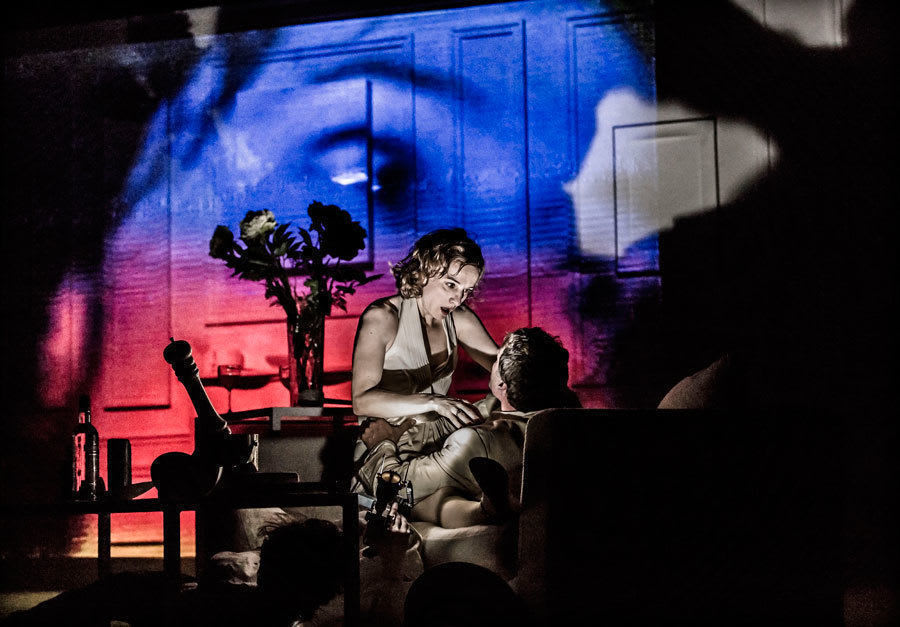 Those who saw Cheek By Jowl's version of Tis Pity She's a Whore in the same theatre last year will recognise the aesthetic. This is modernised Theatre of Excess, told with wit, on this occasion in the original French with surtitles.
The start is comfortingly bland as, for about ten minutes, a young man films quiet party preparations, with the results projected on the wall of the comfortably furnished large cream living room, which comprises Ormerod's set.
Eventually, the host and hostess played by Christophe Grégoire and Camille Cayol appear, relaxing but haunted by eccentric moments like green electric shocks.
Once their guests arrive, in the aftermath of a shocking moment of bestial brutality, the evening bifurcates. On one level, we observe the inconsequentialities of what could be any French dinner party hosted by typical, well-to-do younger couples.
This is broken by what might well be the host's nightmare, which starts as an aspirational Macbeth dream but, as with the Scottish Play, quickly goes awry.
The trio of guests become Vincent De Bouard as Polish King Wenceslas, Cécile Leterme in the role of his Queen and a co-conspirator, Xavier Boiffier's Bordure. At the same time, the camera toting son of the house becomes royal heir Prince Bougrelas, Silvain Levitte.
It is not giving away too much to explain that a regicide is followed by bloody disorder spilling over from Poland into neighbouring Russia. All of the drama of bloody warfare is conveyed by this sextet of actors, potentially causing confusion on occasion as great character switches are not necessarily even graced by changes of costume.
What Declan Donnelan and his designer Nick Ormerod do is combine the two distinct visions with bizarre consequences. Murders are committed with kitchen utensils and a ubiquitous laundry basket, while food becomes a metaphor for the destructive reign of a wicked King and his equally ruthless Queen.
At times, this can all become a little too ridiculous especially as the actors are asked to play up the melodrama at every opportunity. However, Jarry's original may not have been much saner. There are some genuinely funny and original moments to redeem the production, even for those who do not fully buy into the idea.
In any event, Ubu Roi is a play that should speak to us today, particularly when noblemen, judges and bankers get their fatal comeuppance.
Beneath the literal mess, there is also a relatively serious, if well-hidden commentary on the damage that megalomaniacal dictators can wreak, prefiguring so much that happened in the century after this play was written and first performed in 1896.
Reviewer: Philip Fisher