Uncle Vanya
Anton Chekhov in a New Adaptation by Robert Icke
Almeida Theatre
–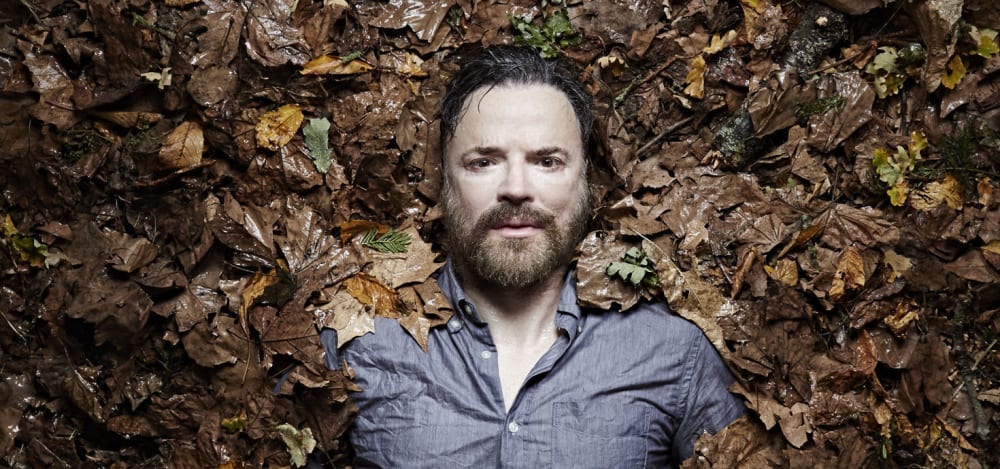 Robert Icke has recently been garlanded with the Critics' Circle Award as Best Director for his updated Almeida vision of the Oresteia. This modernised Uncle Vanya is another somewhat extreme example of Director's Theatre, his concepts frequently overriding the starting point of the exercise: Chekhov's classic text documenting change in Russian society over a century ago.
It must also be the first production of the play to keep the title but do without a Vanya, Paul Rhys playing a character known as John or Johnny.
For close to 3½ hours, including what are surely a record-breaking three intervals, the stage revolves at varying slow speeds from snail's pace downwards.
This makes for a good symbolic replication of the languid ennui that envelops the whole company gathered in a 26-room house, of which we see only very little.
However, the revolving concept borrowed from Benedict Andrews's A Streetcar Named Desire also introduces a major structural limitation. Where that production was played in-the-round and largely came off, with an end-on staging and despite Hildegard Bechtler's minimalised design concept, even for those sitting in the centre stalls, key scenes are far too frequently blocked for long periods by pillars, props or the backs of actors' heads.
The era could be more recent but is probably the 1970s judging by the circumstantial evidence, such as a Rubik's cube and music borrowed from David Bowie and the Rolling Stones, as well as a lack of mod cons that are now de rigueur.
This changes the nature of the play and text but also leads to a number of logical inconsistencies that Icke seems happy to leave be.
The greatest strength of this long production lies in a brave central performance by Paul Rhys, who turns his character's suffering into a masterclass.
Like almost every one of his fellows, Johnny is a self-obsessed depressive, which can make for long periods of unadulterated gloom.
The problems facing the occupants of the failing country estate will be familiar to those that know their Chekhov, though the original formula is tweaked for the new era.
Johnny and Jessica Brown Findlay's tomboyish and ironically greasy-haired Sonya are hard-working, intense dullards thwarted in love. Their existence becomes unendurable with the return of her father, a heartless professor and his beautiful young wife Elena, played with yawning but at times hypocritical honesty by Vanessa Kirby.
Her beauty turns every head, driving Johnny almost literally mad. It also makes Tobias Michael, a doctor drained of almost all personality who soon forgets his eco credentials, which work well in the modern context, into a tediously drunken Lothario.
In a novel directorial innovation, each of the leading characters is given a single opportunity to jump off the stage and deliver a spotlit soliloquy with which to share their inner thoughts with the audience.
The last substantive speech is left to Sonya, offering a very different, spiritual or possibly new-age slant to proceedings.
The supporting figures are all caricatures, which can be amusing but also detracts from some of what should be the evening's more serious social messages.
Judging by audience reactions on opening night, there is a strong possibility that there will be advocates who are bowled over by a production that mixes the naturalistic with the quirky. At the other end of the scale, some visitors are likely to avail themselves of one of those intervals to avoid missing the last train home.
Reviewer: Philip Fisher