Uncle Vanya
Anton Chekhov
Vakhtangov Theatre
Noël Coward Theatre
–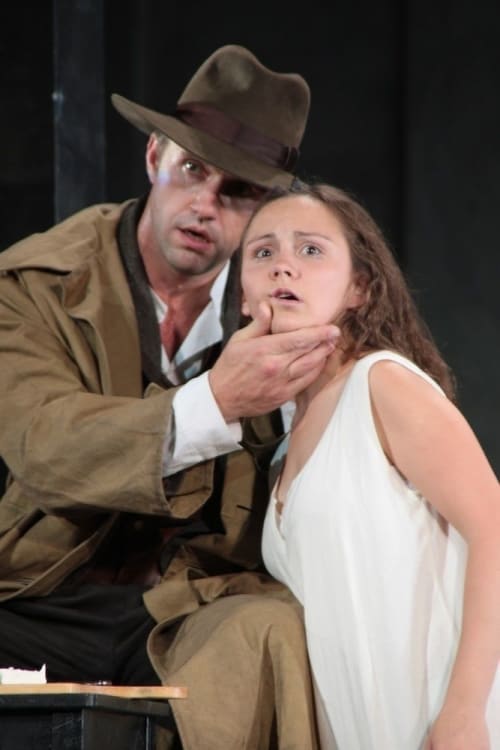 If you are going to have two Uncle Vanyas opening in three days, it helps that the directors have visions for their productions that are poles apart. Where Lindsay Posner attempted to re-create Chekhov's intentions faithfully, Rimas Tuminas for Moscow company Vakhtangov takes a more absurdist standpoint.
Although the opening of what was voted winner of the Best Production in Russia 2011, brings to mind Stephen Daldry's An Inspector Calls, much of what follows owes more to the influence of Beckett.
Hemmed in by surtitles, the set design by Adomas Yatsovskis is austere, looking like a woodworker's repair shop while his costumes are deliberately utilitarian with the exception of those for bored but glamorous Elena, Anna Dubrovskaya.
The mundane trappings embellish a bunch of unpredictable eccentrics, who may not particularly like fun in their own dull lives but convey it for viewers of the three-hour production through off-beat humour and slapstick clowning.
Throughout, music plays a big part with Max Bruch's evocative Kol Nidrei the order of the day setting a funereal tone early on and returning throughout. Later, Russian chamber strings make a major contribution and there is even a moment of opera to spice up a memorable soundtrack composed by Faustas Latenas that plays under the speech throughout.
The story itself threatens to become subverted in what is a piece of auteurial theatre that may not please purists but should make even them look at a well-known play with fresh eyes.
Sergey Makovetsky, playing his role straighter than any of his colleagues, turns Vanya into a depressed man who suddenly realises that he has wasted a life that is now well into middle age in service to a man that he despises.
The best support to the popular film star comes from the highly effective Maria Berdinskikh as Sonya, who behaves like an operatic Diva or silent movie star with a penchant for playing particularly tragic roles.
The beautiful Elena is not so much a cool customer as a victim of Siberian permafrost, even her movements slowed to robotic pace as she effortlessly charms the menfolk, though not her angry, self-pitying, old husband.
She does though manage to thaw out the terminally depressed, alcoholic Astrov gloomily played by Vladimir Vdovichenkov, which is no mean achievement.
The supernumeraries are even odder than the rest, with Nanny Marina giving a good impression of a feisty octogenarian fairy godmother and Waffles looking and behaving like Max Wall at his most extreme.
While some of the excess can be a little off-putting with the story becoming of less importance than the characterisations, this is an amusing evening, especially for those that know the play (or have seen it a few days before) and can enjoy the gesturing without worrying too much about following subtitles.
Reviewer: Philip Fisher