Uncle Vanya
Anton Chekhov
Maly Drama Theatre of St Petersburg
Theatre Royal Haymarket
–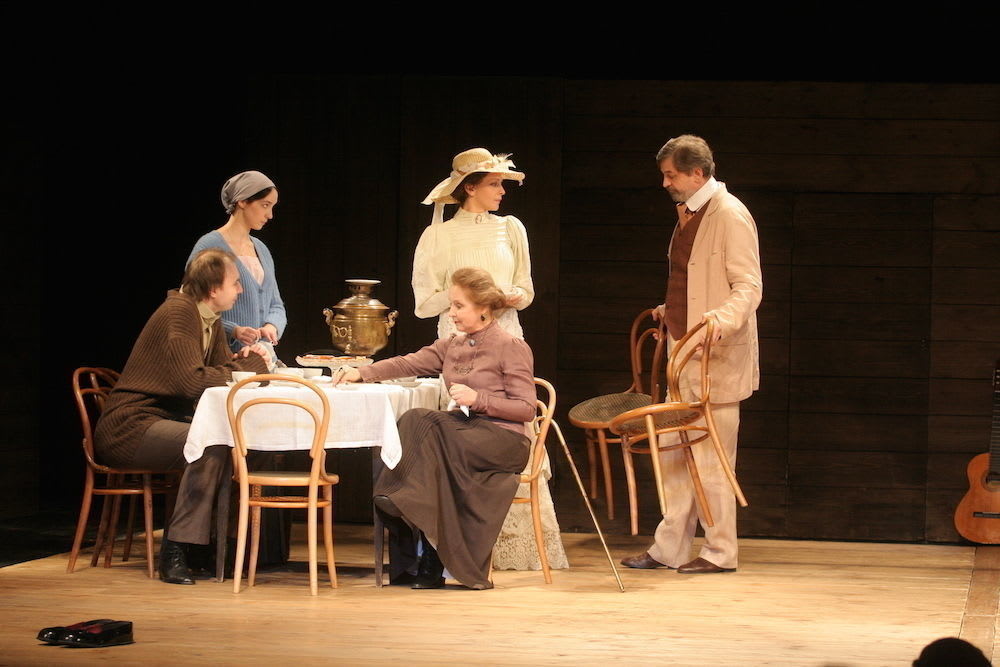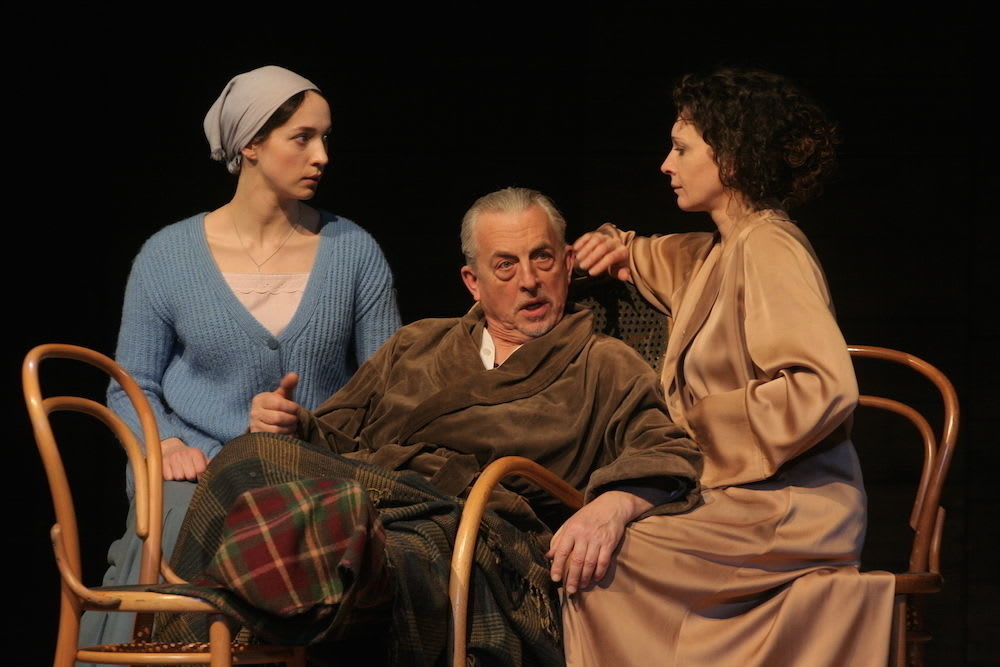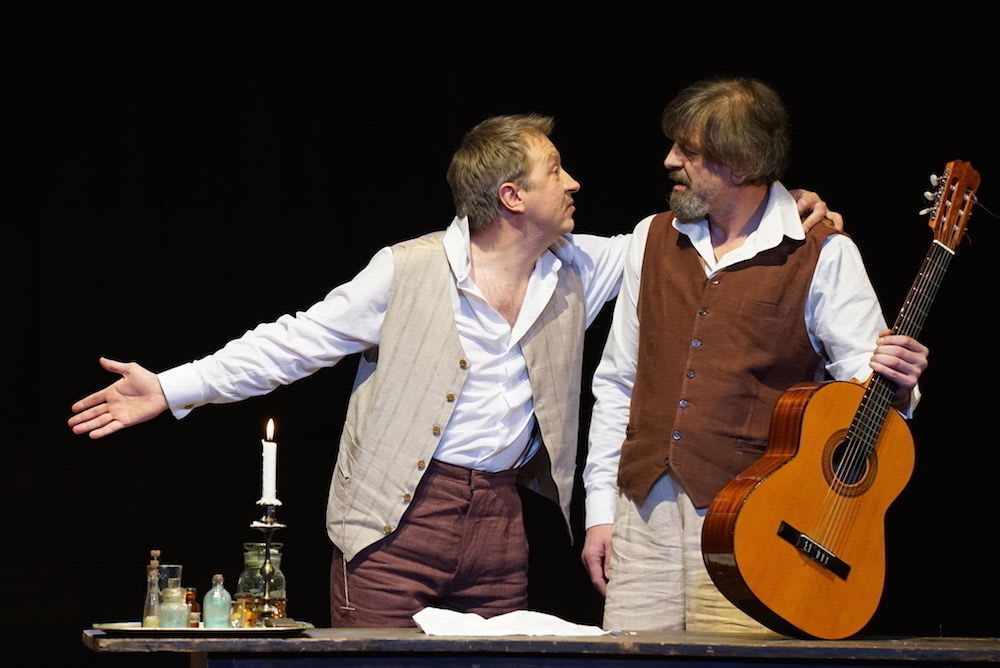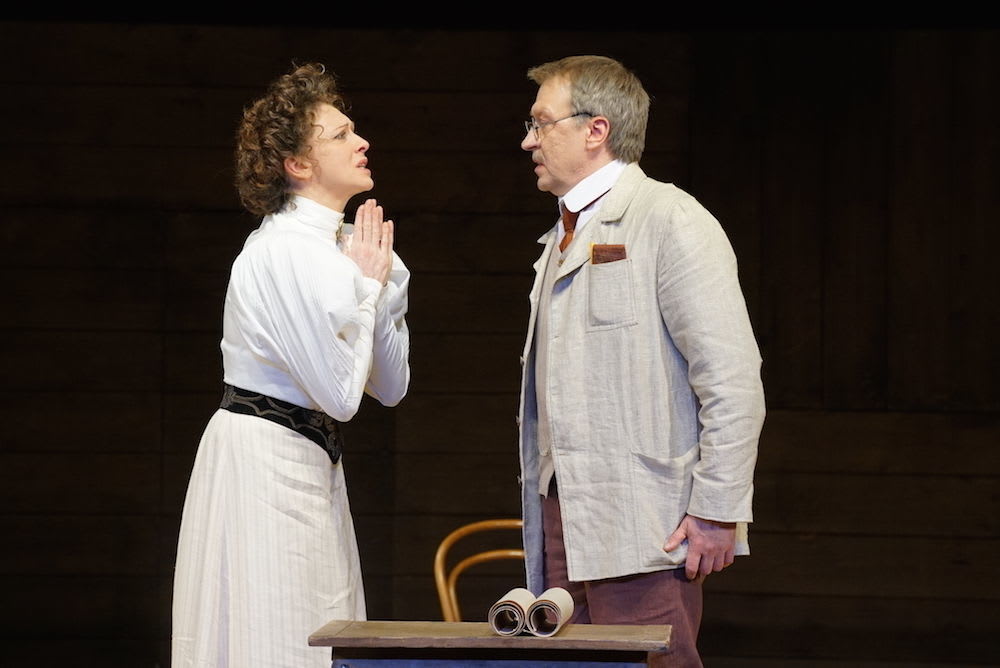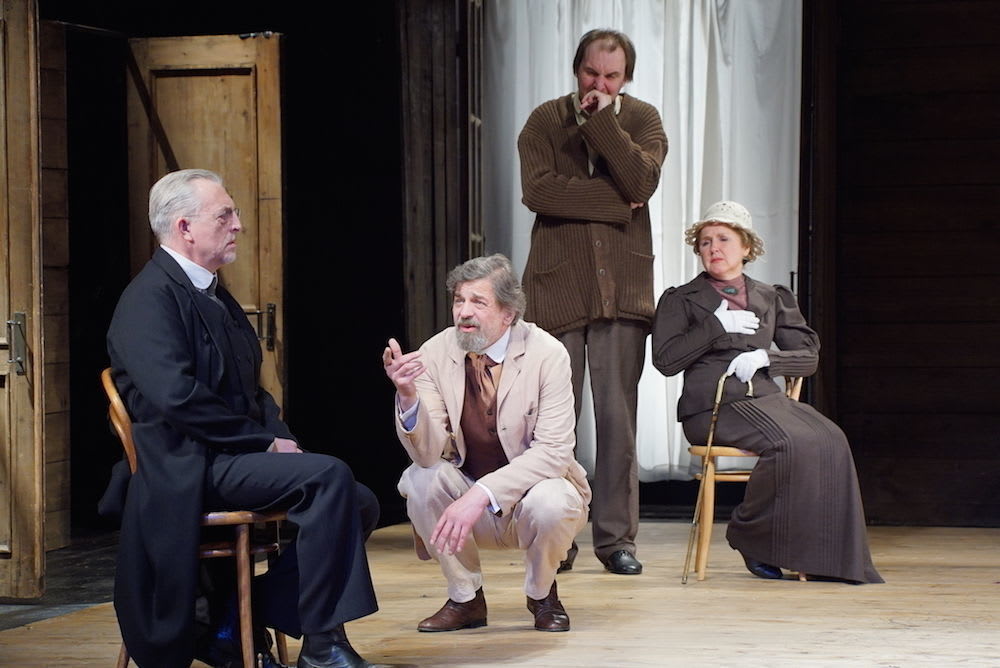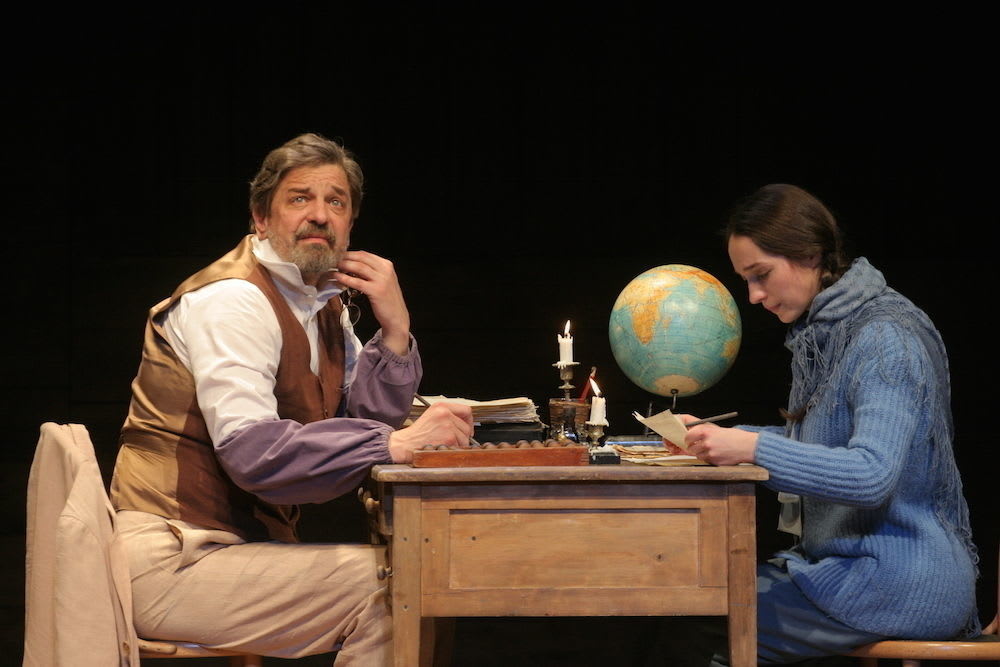 Perhaps to counterbalance and complement the indomitable human lifeforce in each, Lev Dodin, artistic director of the Maly Theatre of St Petersburg since 1983, juxtaposes seven performances of his Life and Fate production with three only of his 2003 Uncle Vanya, last seen at the Barbican in 2005. Interestingly I was thinking of the latter throughout the former.
How Uncle Vanya has evolved since then... For a start it is on a snug stage at least half the size of the Barbican's, which, at eavesdropping distance, makes for greater intimacy. Trapped in an inescapable situation under the late David Borovsky's three symbolic haystacks suspended like the sword of Damocles over their heads (were Dodin and Borovsky thinking of Levitan's Haystacks. Twilight, a version of which hung in Chekhov's study in Yalta since 1899?), its dramatis personae age and grow in their allotted roles.
Auditorium lights still up, as if we are part of the action, conspirators even, the actors arrive quietly, carrying out the garden furniture for the first act. Astrov sits on a chair centre-stage. Elena strolls across the stage, makes eye contact, and goes off again. Astrov and nanny Marina are left alone with the samovar. Astrov drinks, complains about life, and then a sleepy Vanya appears. Gradually the company assembles. Serebryakov's galoshes are neatly placed at the side of the stage—a symbol of the man's fastidious personality and a reminder of his oppressive presence.
Exactly as I remember it… Of the 2005 cast, Kuryshev, Igor Ivanov (rather low-key) as stiff Professor Serebryakov, Ksenia Rappaport as Elena his wife, Ekaterina Tarasova as Sonia remain, a family intact, the two women looking not a day older, but thirteen years later Sergey Kuryshev's Vanya has indeed grown greyer—life has taken its toll.
Time is Chekhov's subject: what will people think in two hundred years' time, Astrov asks. His conservation of the forests, his concerns about peasants living in appalling conditions, a century later are even more critical. We've been talking for fifty years, says Vanya.
Dodin taps into this with his "principal of maturation", allowing for actors' growth, life changes, world changes to infiltrate and enrich performances, maturing like good wine. And into the notion that in retrospect tragedy can appear as comedy: didn't Mark Twain say, "humor is tragedy plus time"?
Chekhov and Stanislavsky were in conflict over whether the plays were comedies or tragedies. Tragi-comic must surely be the consensus. But it can be difficult to tread that fine line. Over-egg it and these microcosmic stunted lives are cruelly mocked.
Vanya is a comically listless, besotted, lovesick puppy, following Elena around the house, which has been put out of joint by the visiting professor and his indolent glamorous wife. Astrov collides—literally—with Vanya in his eyes-on-stalks lust for her.
Slapstick pranks, larger than life hammy acting spell out and undermine much of the subtle subtext. Rappaport's beautiful Elena grimaces and gestures for maximum effect, as does Natalia Akimova, Vanya's mother.
Igor Chernevich brings a surprising comic quality to his Doctor Astrov and brings the house down mid the interminable second act. Shouts of bravo greet his inebriated singing (a folk song not in the text I might add), which he milks for all it is worth, kissing Vanya full on the lips: a drunken double act, idiots both. What fools we mortals be…
Sonia—difficult to make Tarasova look plain—plays it straight. Nanny Marina and Telegin (Waffles) do too. Vera Bikova is a tactless old woman who tells Astrov he has aged and he drinks too much, even as she encourages it. And Oleg Ryazantsev is a lovely sincere chap, the eternal guest, part of the family, comforting Sonia, playing the guitar on demand during the drunken nights of the soul.
Elena sees Vanya affectionately as a brother, whereas she returns Astrov's fervour, all the while deceiving not only her pompous husband but Sonia too. Is this farcical? Yes and no. Sonia's pain is real. The ending is sad and ought to bring tears to the eyes.
The visitors gone, Vanya and Sonia hunched over their accounts, Sonia reassures her humiliated uncle that they will earn their rest in heaven. The three haystacks descend, envelop them, choke them with their responsibility running the estate for a man Vanya has seen through and despises, a duty that has crushed his spirit, sucked away his life buried in the country. What might he have been: his delusion is both comical and sad.
Dodin has broadened the comedy of these "four scenes from country life" to farcical, almost vaudevillian, levels—an intoxicated comedy of desperation—and quickened the pace. The Russian ex-pat-heavy audience loves it, guffawing throughout.
Dodin's impressive ensemble of actors, body language expressive and expansive, reveals an obvious familiarity and intimacy with each other. Physical theatre cavorts hand in hand with straight drama. A prolonged standing ovation and rhythmic handclapping greet the actors and Dodin at curtain call.
Reviewer: Vera Liber