Unfaithful
Owen McCafferty
Emily Dobbs Productions
Found 111, Charing Cross Road
–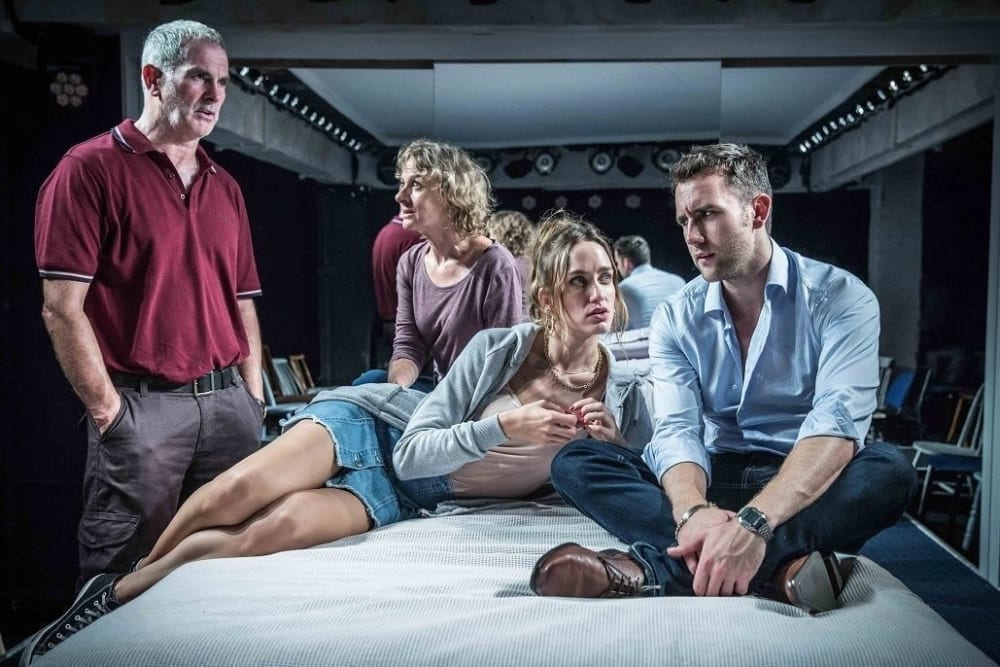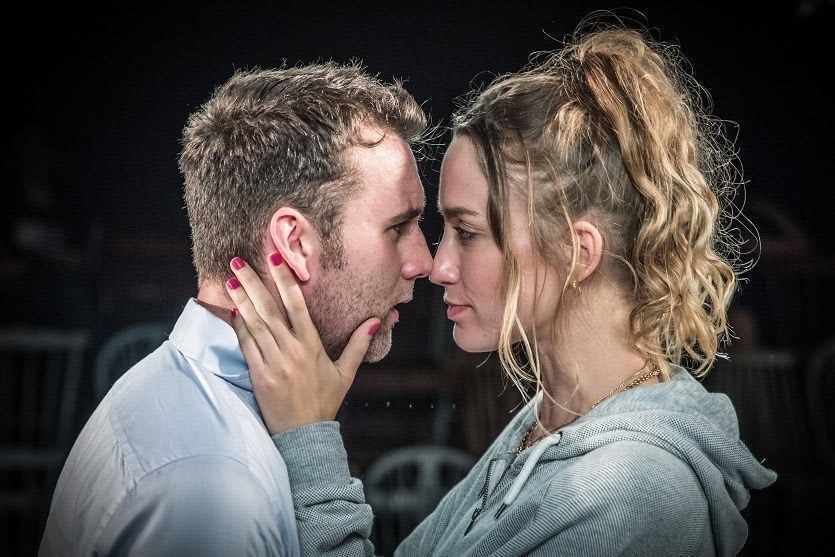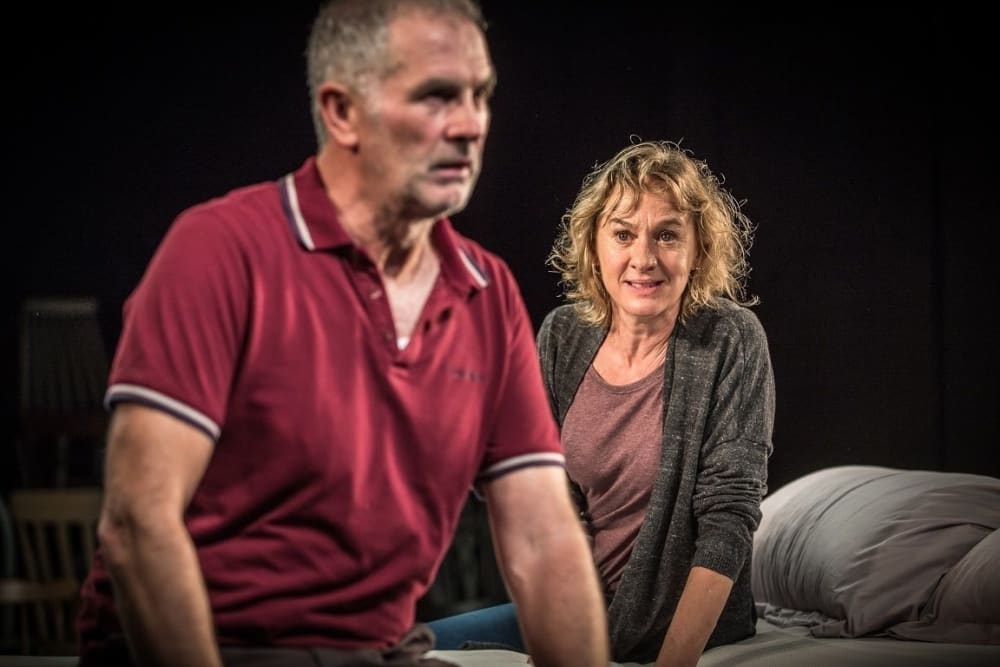 Unfaithful masquerades simultaneously as 1) a kind of theoretical sex romp and 2) an existentialist exploration viewed from both young and middle-age perspectives.
The piece, which lasts little more than an hour, was first produced as part of the Traverse Theatre Company's offering at the 2014 Edinburgh Fringe.
This new version, directed by Adam Penford for Emily Dobbs Productions, has been constructed by designer Richard Kent as a voyeuristic traverse presentation since it largely takes place in bedrooms, though a mirror cleverly opens up to recreate a hotel bar.
The play starts as Tom, played by Sean Campion, and his wife of 30 years, Niamh Cusack's Joan, have the mother and father of a domestic argument.
The school dinner lady's foul-mouthed ire begins to seem reasonable when we discover that Tom has just rather vaguely confessed to casual adultery.
A flashback shows the Irish plumber being seduced by Ruta Gedmintas playing Tara, an attractive Essex girl the same age as his student daughter.
In what feels more like an intellectual game than a reflection of real life, we then see Joan ineffectually seeking revenge with gigolo Peter.
Harry Potter's silver screen pal, Neville Longbottom, a.k.a. actor Matthew Lewis, takes this role and, judging by opening night, will not only draw in the punters but ensure that a gaggle of young girls waits impatiently outside the theatre on a nightly basis.
Peter, coincidentally, is Tara's partner, allowing both couples to reflect on their encounters and try to derive some kind of deep meaning from them.
The problem here is that almost everything that takes place feels contrived to allow the playwright to make his own statements rather than replicating real life, particularly in a very convenient but overly sentimental ending.
Reviewer: Philip Fisher