Vassa
Maxim Gorky in a Version by Mike Bartlett
Almeida Theatre
Almeida Theatre
–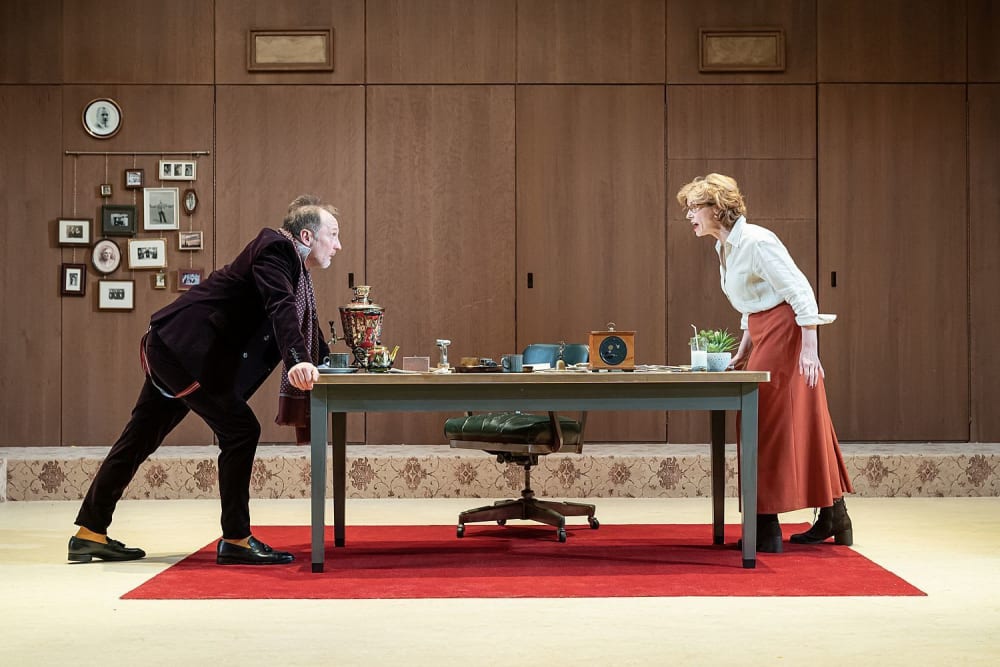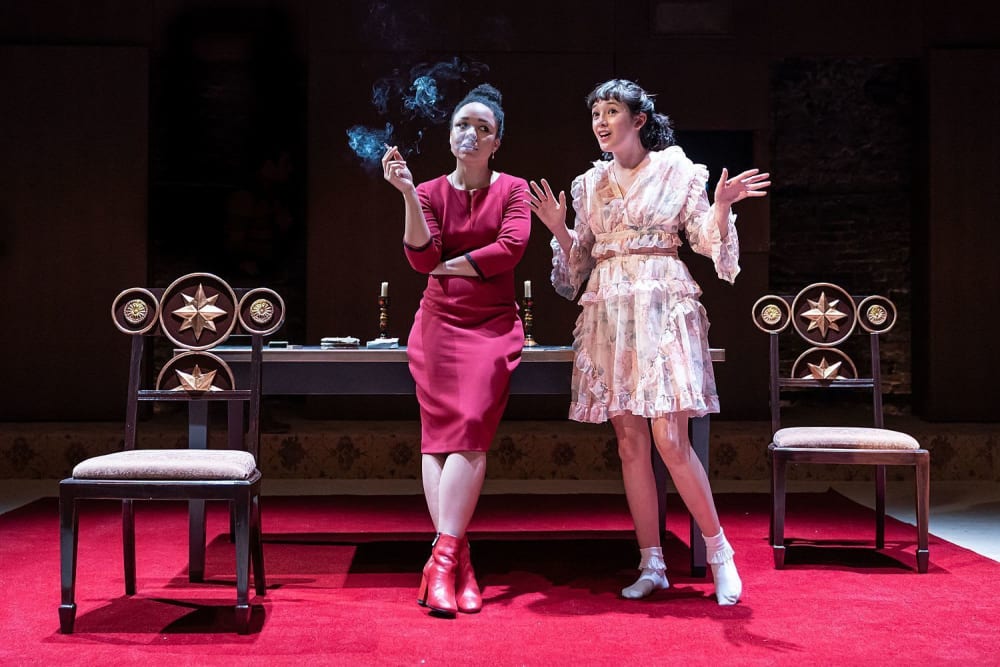 Rupert Goold's current policy at the Almeida, which involves taking classics and modernising them in radical ways, means that almost every production is likely to receive sharply divided audience and critical response.
Mike Bartlett's bold, brash new take on Vassa Zheleznova, Gorky's classic family drama from 1910, will almost certainly find both devoted fans and detractors.
The playwright has turned a drama set in revolutionary Russia into an Ortonesque black comedy packed with uncompromising modern language and behaviour.
Before analysing the writing, it is necessary to pay homage to Siobhán Redmond, who was obliged to step into the title role at a very late stage after Samantha Bond retired hurt. It is hard to believe that anybody who was not aware of this fact would have discerned it while studying a towering performance from the late replacement.
Designer Fly Davis has created an open, attractive modern setting for a busy and at times messy production directed by Tinuke Craig.
From behind the kind of desk favoured by powerful board-level directors and stepping into her dying husband's shoes, Vassa is a callous and contrary despot treating friends, foes and family alike.
She will quite happily grind anybody into the dust, while attempting to protect the name and steadily disappearing fortunes of the family for her three children.
They are a sorry bunch. Danny Kirrane plays older son Semyon, a slob who shares many of the characteristics of Francis in One Man, Two Guvnors both in terms of attitude and physique.
Crippled Pavel, convincingly played by Arthur Hughes is whining and self-pitying. He is cuckolded by Sophie Wu's Lyudmila with his own uncle, Michael Gould, portraying the totally unprincipled Prokhor. Not only is this man capable of callously bedding his nephew's wife but also taking control and ownership of the company in which he is a partner.
However, when it comes to blackmail, the loose, older man is no match for the titular heroine, whose bag of dirty tricks would be the pride of many a hardened gangster.
In these circumstances, it comes down to Kayla Meikle's exiled Natalya, a hard-nosed chip off her mother's old block, to bring some order to proceedings.
The efforts of the two imposing women are much needed, given that the unseen old man is days away from death, the business is foundering at a time when capitalism may be on the way out and a combination of greed and incompetence has rendered almost everyone else present little more than an expensive liability.
The big question was always going to be whether this new play, relatively loosely based on Gorky's original, could be justified either because it sheds new light on that work or is a success in its own right. In other words, should be assumed that Maxim Gorky is turning in his grave or doubled up laughing?
Viewers need to see Vassa to decide for themselves but those who hate to see the classics updated and redefined should probably keep their credit cards in their pockets.
On the other hand, Mike Bartlett has written a deliberately tasteless but very funny modern comedy that veers on farce filled with memorable, if not always credible, characters. As such, there is a lot to commend this two-hour long presentation.
Reviewer: Philip Fisher