Welcome Home, Captain Fox!
A new version of Jean Anoiulh's Le Voyageur Sans Baggage by Anthony Weigh
Donmar Warehouse
–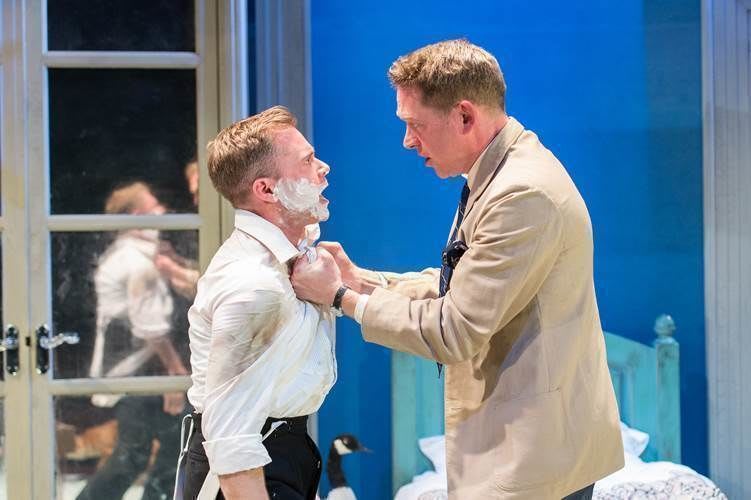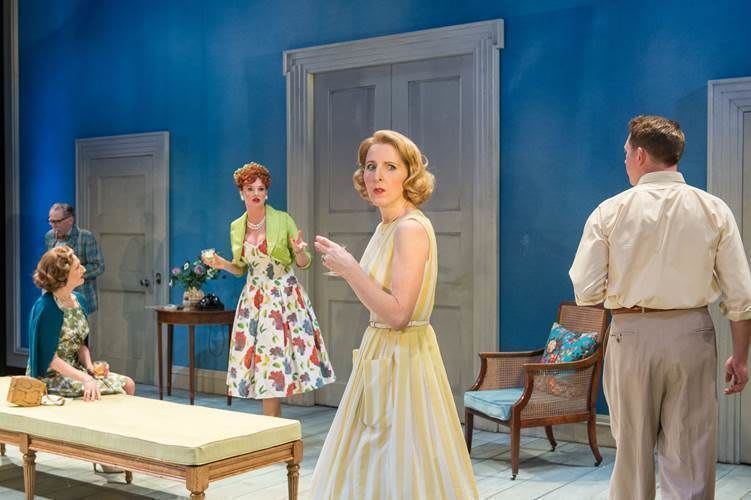 Building on an original 1936 work by a popular French playwright from the middle of the last century, Anthony Weigh has created a fresh play that veers wildly between sitcom, insightful drama and study of character in an unusual but eventually satisfying 2½ hours.
The central tale created by Jean Anouilh under the rather more user-friendly title of Le Voyageur Sans Baggage (The Traveller Without Luggage) is a reversal of the old story of a long lost son who comes from nowhere to find a family and wealth after a lengthy absence. They are typically gold-diggers hoping to inherit a fortune.
In the case of Rory Keenan's character, the lacuna is the 15-year period from his capture by the Nazis to release from an East German prison, minus a memory.
His saviours are an American Jewish couple, who like everyone else on show give the impression that marriage is rather like Hell, only worse.
Katherine Kingsley and Danny Webb delight, she a hysterical, pretentious scold, he a latter-day Groucho Marx. Marcee Dupont-Dufort sees the chance to climb socially on the back of the man who might be Gene, Captain Jack Fox or the relative of any one of 22 other interested parties, while husband De Wit keeps bringing her down a peg or two by cracking very good jokes.
The snobbiest of the socialites on offer in The Hamptons circa 1959 are the Foxes, a Long Island family who could have emerged from The Philadelphia Story but are exposed in a fashion reminiscent of An Inspector Calls, though with many more laughs.
Sian Thomas plays the matriarch, a fearsome figure who has cowed Barnaby Kay as her characterless son and driven her charmingly manic daughter-in-law played by Fenella Woolgar to drink and lechery.
While a degree of suspicion remains, they outdo themselves in efforts to persuade the newcomer that he really is younger son Jack. This seems like a tempting role, given the material wealth and social standing that will come with acceptance. On the obverse side of the coin, he would also have to survive enough neuroses to fill an asylum.
He is also presented with an opportunity to get back into the skin of a man whose character, as created like a jigsaw puzzle from the information provided, is little better than the rest of the family and arguably more despicable than the lot of them.
What seems on the surface to be little more than a light comedy has hidden depths. As Jack is confronted by one after another of the wealthy, the wannabes and even a couple of possessive servants, Anthony Weigh and Jean Anoiulh take the opportunity to delve into the lives and psyches of the idle rich with telling results.
The play also builds to a worthy, if ambivalent, climax that should leave viewers going home happy but with much to debate.
Reviewer: Philip Fisher