Werther
Music by Jules Massenet, libretto by Édouard Blau, Paul Milliet & Georges Hartmann
Grange Park Opera
Grange Park, Surrey
–

Listing details and ticket info...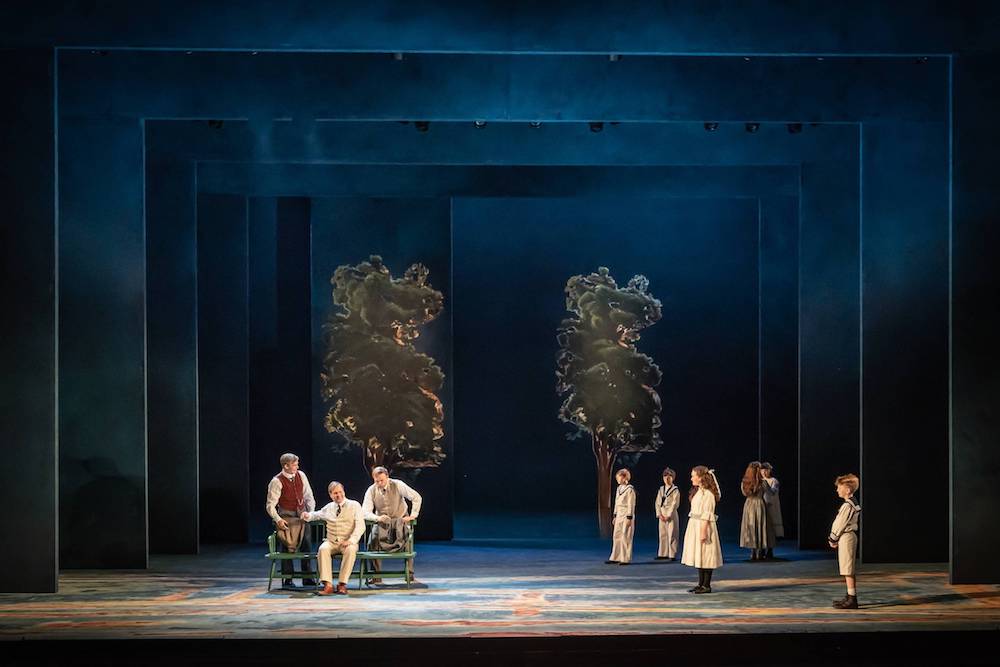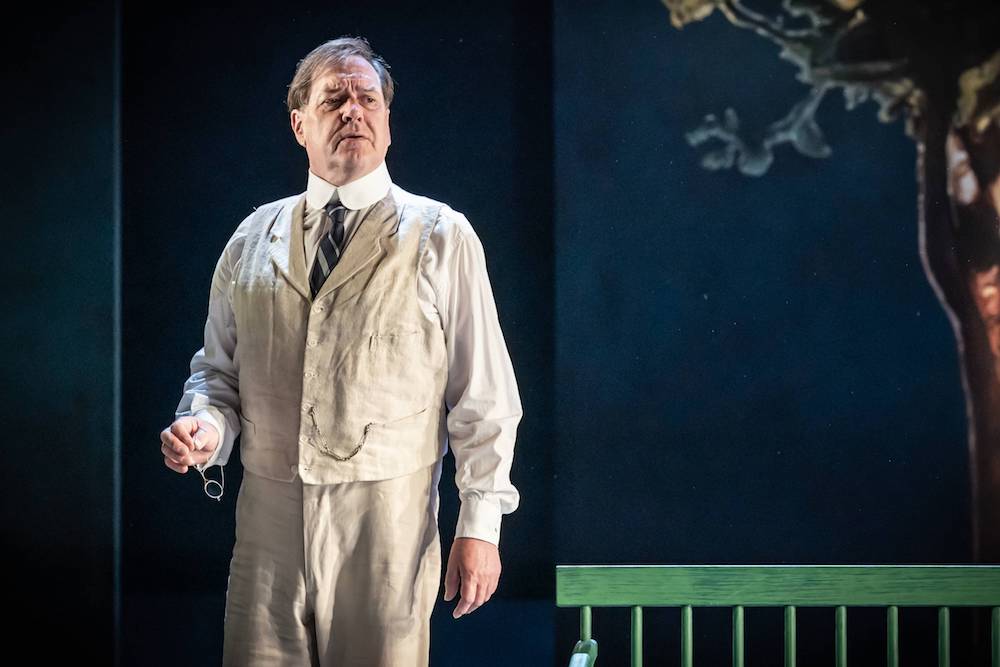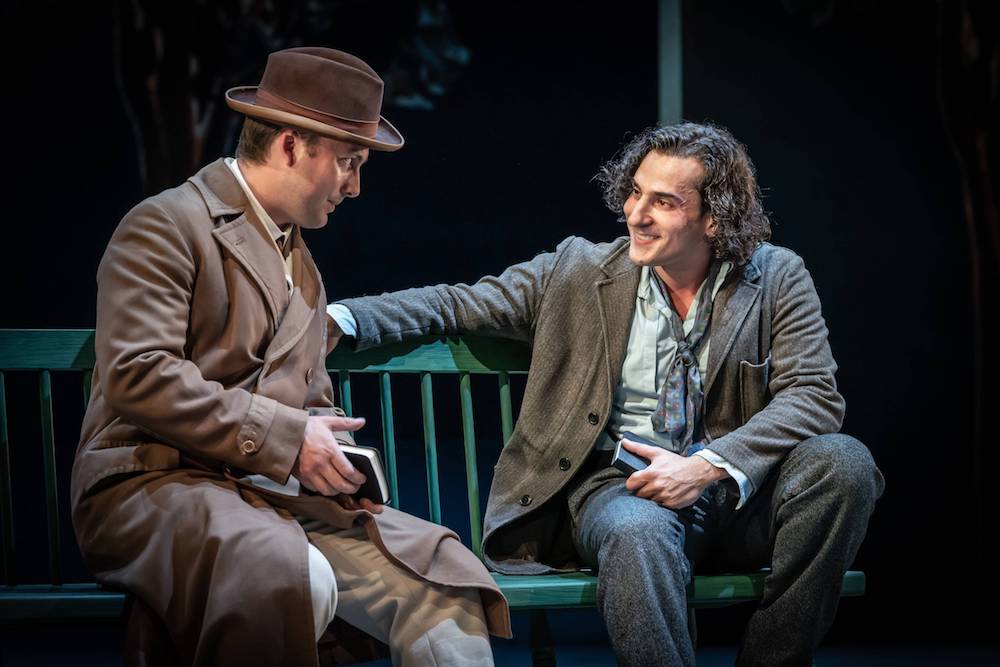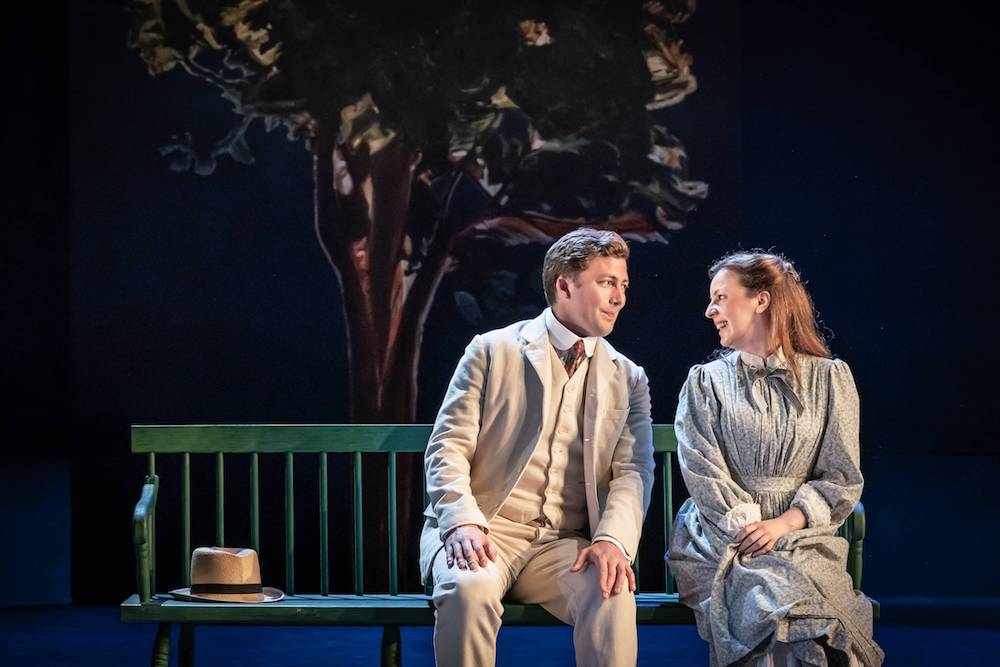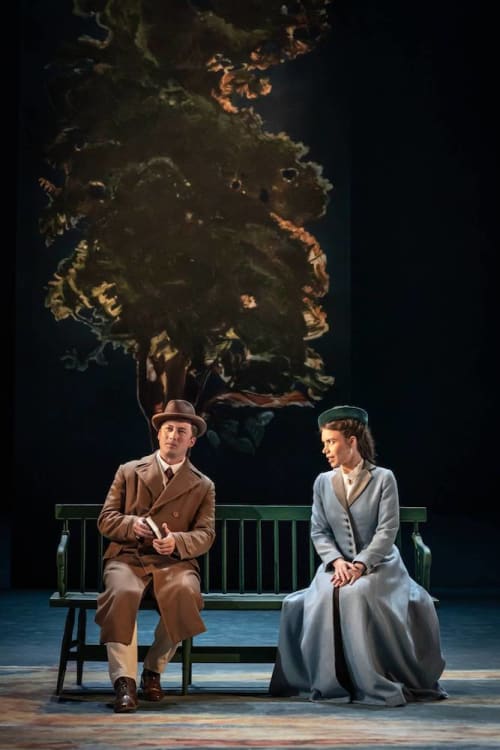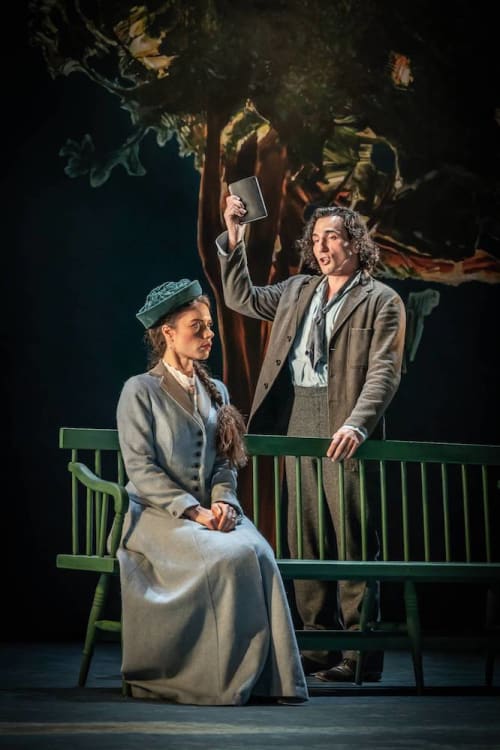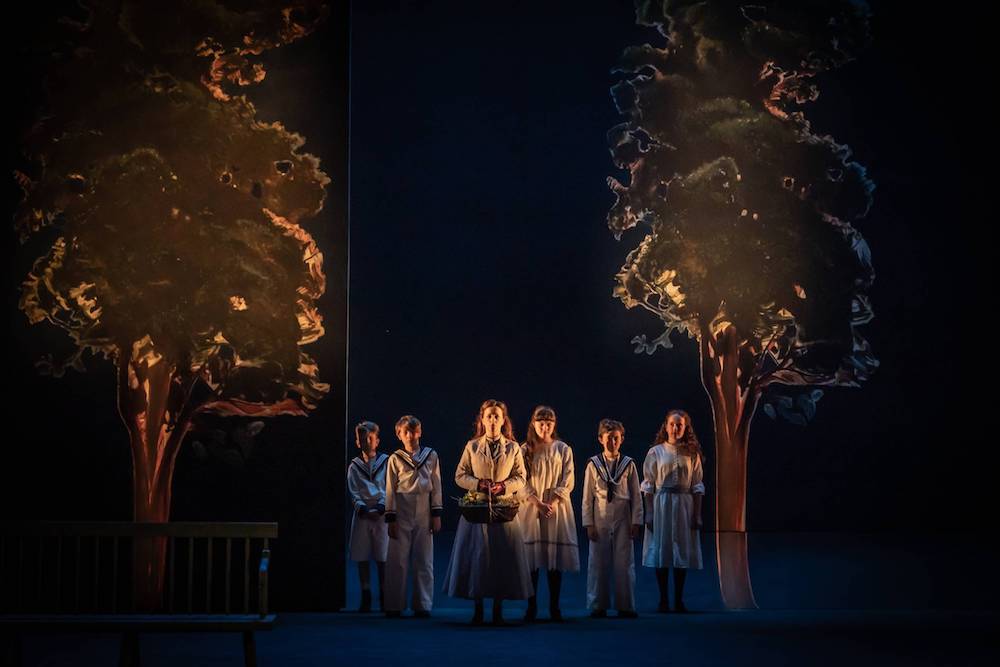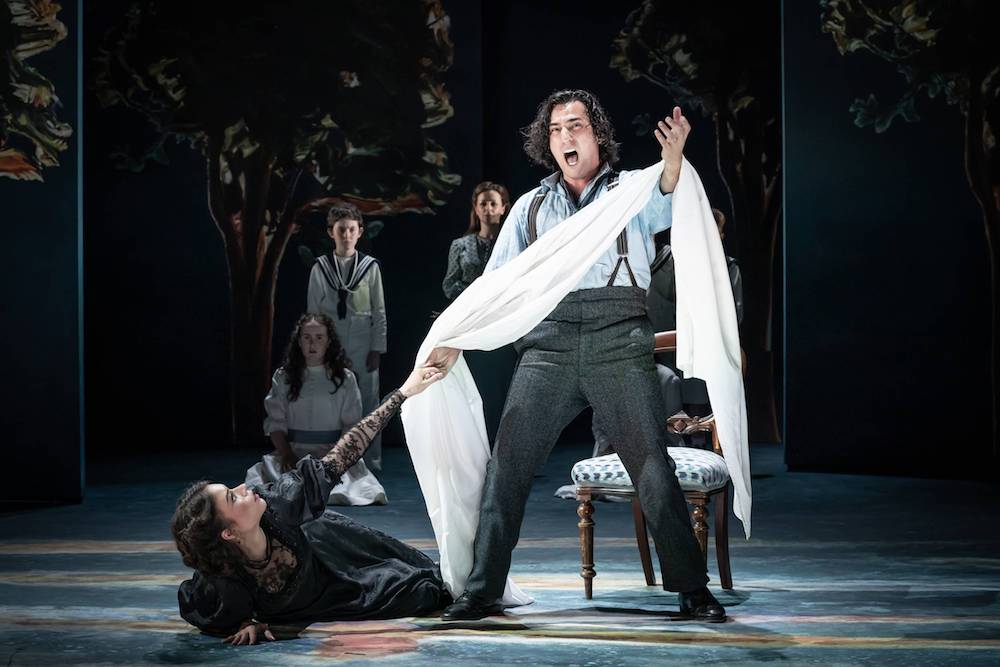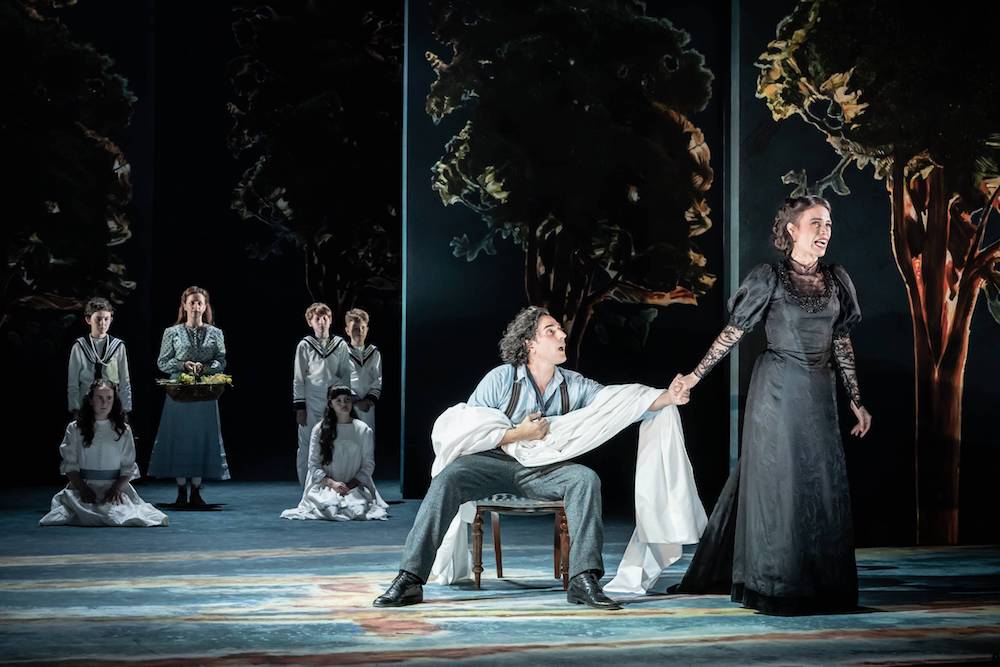 A tale of terminal youthful folly, Goethe's (1749–1832) Romantic epistolary novel, The Sorrows of Young Werther (Die Leiden des jungen Werthers), was published in 1774 when he was 24. Partly based on personal experience, he set it a few years earlier in 1771. It was a huge success: apparently Napoleon was so enamoured of it, he carried it with him on his campaigns, and young men took to posturing as the eponymous 'hero'.
Jules Massenet wrote his four-act opera version in 1887, but Opéra Comique's director Léon Carvalho, disappointed it was not another Manon, rejected it. So, its first performance was in German in 1892 in Vienna. Its single performance in 1894 at our Royal Opera House did not go down well. Opéra Comique finally turned it into a success in 1903. I wonder if this is why director (and designer) John Doyle has chosen to set it in 1905.
It looks a staid, Edwardian affair. The Sturm und Drang is left to the singing. And do Italian-Americans mezzo Ginger Costa-Jackson (bringing her sultry Carmen to the role of sensible Charlotte) and tenor Leonardo Capalbo (Werther) belt it out. Though I feel no chemistry between them, the vocal volume is immense.
His arias are touching, especially his final one, his Ossianic "Pourquoi me réveiller", as they should be, hers, too, but both their voices seem more suited to Italian opera than Massenet. Terrific voices—she with a marvellous range, her rich lower notes resonantly deep, his tenor a trifle forced—but there's too much shouting on a bare stage. The second half is much better. Maybe a less sparse set would absorb their sound more. I want more lyricism.
Werther, the doomed poetic soul in love with Charlotte, struggles to accept that, though she loves him, she is to marry another, Albert. She promised her mother on her deathbed she would. Charlotte, surrogate mother to her seven siblings, cannot let feelings of the heart overcome her responsibilities.
Her father, Le Bailli (bass Alan Ewing in wonderful voice), is coaching the children their Christmas carols in July—his friends Schmidt and Johann (Robin Horgan and Ross Cumming) make fun of him (a bit of light relief before the big emotional guns). It's a bucolic scene until Albert returns early from his travels and real life takes over. I often wonder why Charlotte's younger sister Sophie could not have been a replacement there—soprano Iria Perestrelo is a delight, such a pure tone. Or why Werther didn't turn his attentions that way. Romanticism has a lot to answer.
Shuffle the pack and… no tragedy. And quite frankly, baritone Dominic Sedgwick's Albert looks and sounds a much more appealing proposition. But Werther can't let go. He comes back to plead with a married woman. Is this why she is in black—like Chekhov's Masha in mourning for her life?
Charlotte rereads his letters with a hidden passion. Werther borrows Albert's pistols. She hands them over to one of the children to take to him. And realises too late why he wants them. He dies as the children sing those carols they have been diligently rehearsing since July. It is Christmas. Though you wouldn't know, as those painted tree flats are unchanging… life a permanent summer? They slowly retreat till only one remains. The emptiness of life and death.
Maybe, the choice of a minimalist set is to clear the deck for the voices, little to distract from them. My singer companion finds the children too regimented. Too Midwich Cuckoos, he says, in their neat sailor boy outfits (costumes Gabrielle Dalton).
And he is right to some extent. They walk in straight lines like marionettes, then make right angle turns down an imaginary corridor. Most of the cast follow a similar trajectory. Also, conveniently, the dutiful children are used as stage hands to move the few sticks of furniture, to bring the Victorian wooden pistol box and lay it prominently on the stage in anticipation of Werther's request to borrow it in the last act.
An uncluttered setting, the first half starts with a tree and a bench. Which art period is Doyle trying to emulate? Not Edvard Munch, whose self-portrait graces the programme notes... A second bench appears and another tree. More tree flats slide in as the opera progresses. Birnam wood coming to Dunsinane… What they represent I'm not sure—the two linden trees perhaps, Werther says he'd like to be buried under?
The economical set boasts no artist's garret: Capalbo has to enter, fall on the floor, slip under the sheet Charlotte is holding—before her anguish rings out. It feels like a rehearsal. He dies front stage on the only chair left, the children having removed the drawing room's other chair, side table and piano stool. Wounded, dying Werther stands looking like a Roman senator with the white sheet draped over him. Charlotte plants flowers on his grave, as he sings.
Tim Mitchell's lighting and the Gascoigne Orchestra (formerly the Garsington Opera Orchestra) on tremendous form under Christopher Hopkins's baton, make up for the scant set and lyrical drama.
Reviewer: Vera Liber