Wild Honey
From The Play without a Name by Anton Chekhov
Hampstead Theatre
–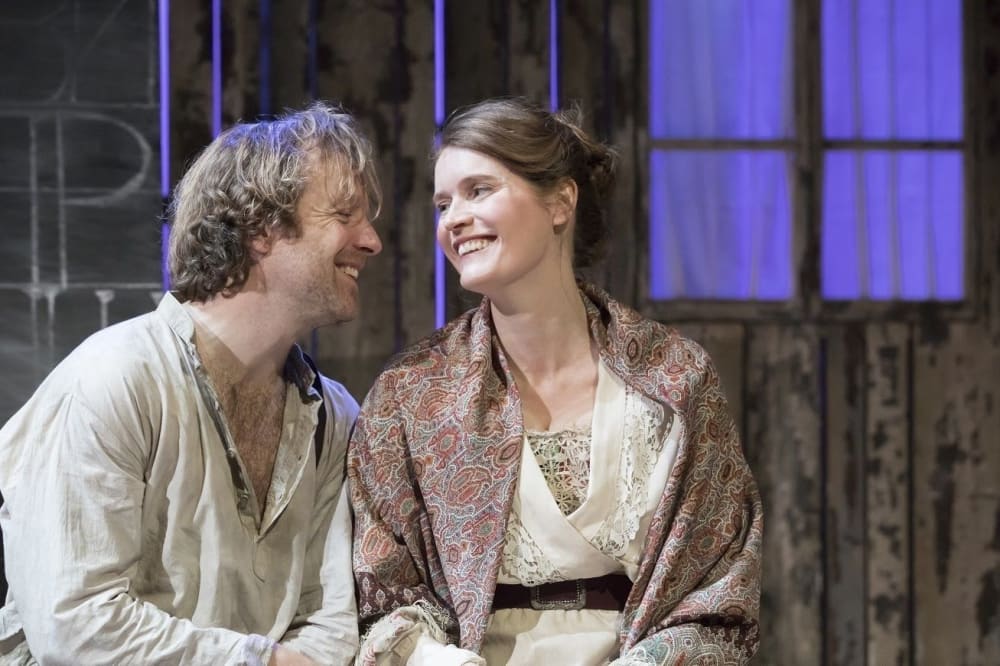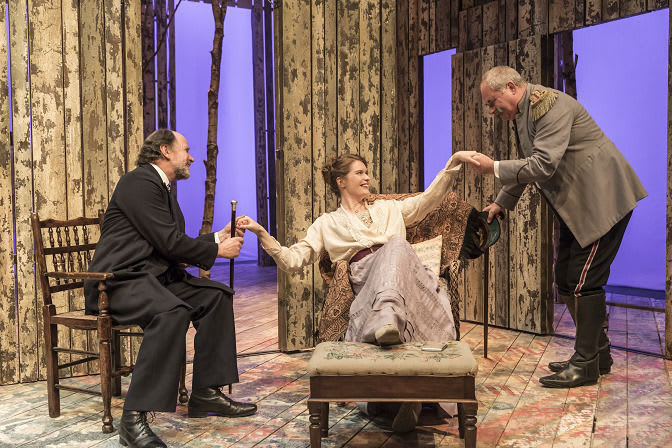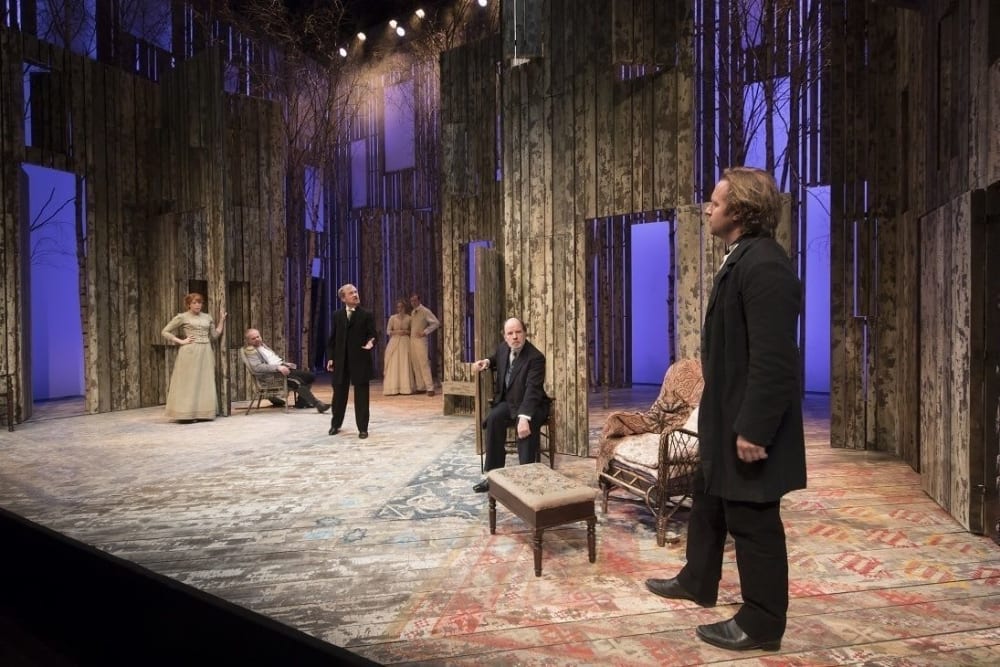 This highly enjoyable revival stands as a tribute to the career of the late Howard Davies, a fine director who was instrumental in the production until his death, at which point Jonathan Kent stepped in to complete the project.
Confusingly, this comedy about a Russian wastrel also goes by the name of Platonov, under which it opened Young Chekhov, most recently seen at the National Theatre during the summer.
Frayn's version, played out on a rather bleak, wood-lined set designed by Rob Howell, can be light-hearted to the point of silliness, verging into very funny farce but it also contains some deeper messages hidden not too far beneath the surface.
It is built around the central character, on this occasion played by Geoffrey Streatfeild, and young general's widow Anna Petrovna, giving Justine Mitchell the opportunity to demonstrate a wide range of skills, from comedy through pathos to something very close to tragedy in the transitional moment that she visibly realises her own disastrous misjudgement.
The evening opens in relatively staid fashion as Chekhov introduces the audience to a wide variety of generally eccentric characters at the home of impecunious Anna Petrovna.
Inter alia, these feature a bevy of young women including Rebecca Humphries portraying Platonov's inexplicably loyal wife, Sophie Rundle playing his old flame, the newly-married Sofya and Jo Herbert as the tearful, deeply repressed Marya.
What all four women have in common, regardless of marital status, is their deep passion for the dreamy, womanising poet who lost his mojo and turned into an alcoholic schoolteacher and amateur philosopher. He in turn seems happy enough to woo and bed them all.
This is just the start of a number of love chains, Anna Petrovna being pursued by a series of elderly men including Howard Ward as a mad colonel and Simon Chandler a disappointed neighbour. Simultaneously, Marya is being stalked by by Gunnar Cauthery as a typically Chekhovian drunken doctor and the gorgeous Sofya by her innocuous husband Sergey, Joe Bannister.
What feels like a bright social comedy prior to the interval develops into an extremely funny farce during a dreamy midsummer night to remember that becomes a month to forget.
However, before the end of the play, events take a somewhat darker turn allowing Platonov to develop his tendency towards existential angst, before a stunning ending at least as explosive and memorable as the fireworks that had set the evening off 2½ hours before.
Michael Frayn has developed a very funny but insightful version of The Play without a Name that is graced by strong performances all round, with Geoffrey Streatfeild excelling in the leading role, while Justine Mitchell also makes the most of her opportunity to shine a light on the human heart.
When Wild Honey first played at the National over 30 years ago with Ian McKellen in the lead, it gained plaudits and sold well. There is no reason to believe that this slick, modern revival will not follow suit on both counts.
Reviewer: Philip Fisher