Windrush: Movement of the People
Sharon Watson
Phoenix Dance Theatre
BBC4 and BBC iPlayer
–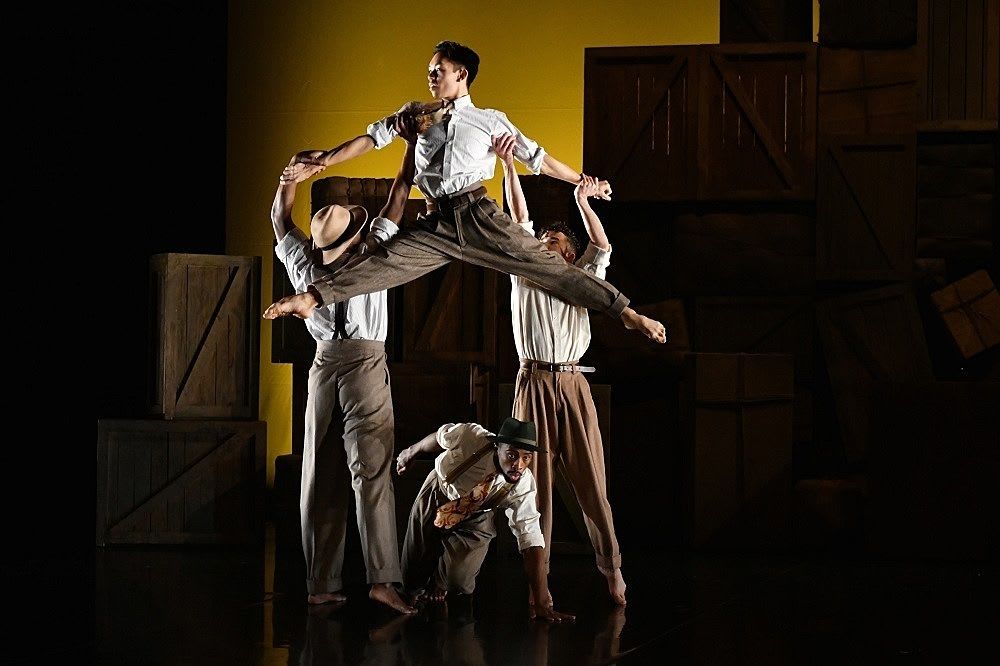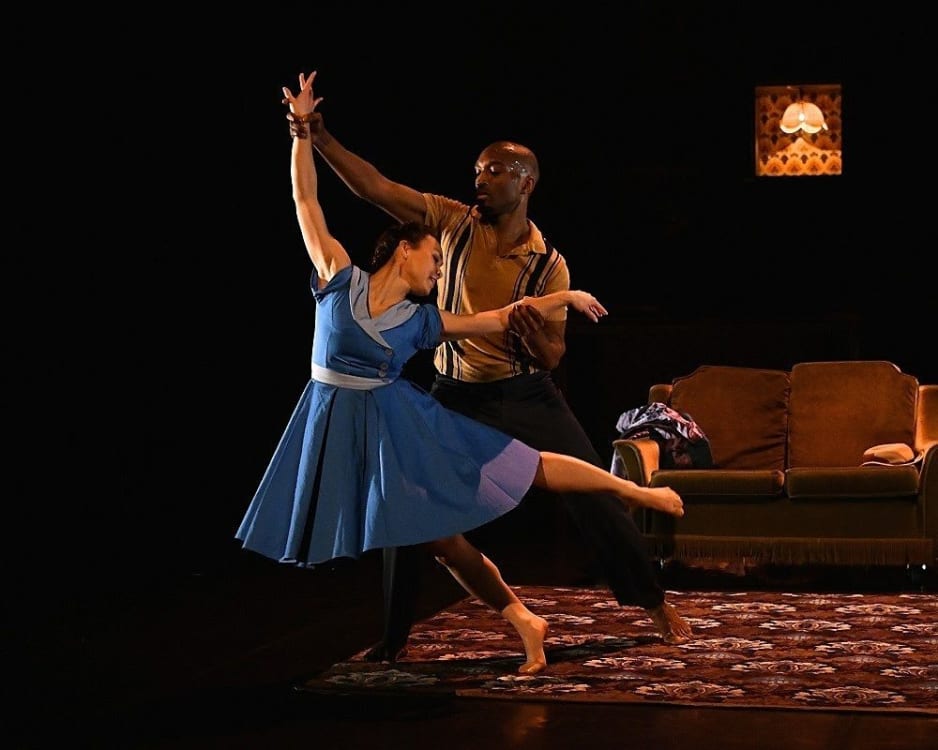 The anniversary of the arrival of the Empire Windrush and passengers from the West Indies prompts a repeat broadcast on BBC4 of Phoenix Dance Theatre's Windrush: Movement of the People.
The dance is set at the time of the arrival with Eleanor Bull's costumes a faithful reflection of the period styles—men in white shirt and tie and loose sandy pants and women in colourful flowery dresses with fans. However, choreographer Sharon Watson stages the event as a fall from grace or loss of innocence so subtle changes in the costumes are apparent. The bright, warm Caribbean clothes in the opening scene are replaced by darker, heavier, oppressive coats as the scene shifts to England.
The opening number has a feel of courtship with hopeful couples flirting in a manner suggesting an optimistic attitude towards the future. However, an atmosphere of displacement quickly develops. A sense of being permanently on the move and unwelcome hangs over the dancers. Prop suitcases are in most scenes; initially used as signs of progress and hope but later as burdens dragging the dancers down.
It is a hostile environment in which obstacles to integration arise constantly and the dancers are treated as aliens rather than invited guests. Whiteface masks, obscuring any facial features, and identical hairnets and aprons reduce English housewives to an anonymous judgemental army. In the background, speeches from Enoch Powell can be heard and the daily wash, drying on a line, spells out racial slurs and threats.
Christella Litras provides an evocative and varied score. The opening cheerful calypso number gives way to the grim spoken words, "you called, we came" with the dancers barely moving weighed down by the hostile atmosphere. The confused and alien culture is captured with distorted version of the National Anthem featuring an eerie gypsy violin.
Windrush: Movement of the People ends on a hopeful note with the suggestion a shared interest in music and dance will be an aid to integration. Unfortunately, the subsequent treatment of the Windrush generation and their descendants makes it hard to see this conclusion as anything but bitterly ironic.
Reviewer: David Cunningham