Wolfie
Ross Willis
Theatre 503
–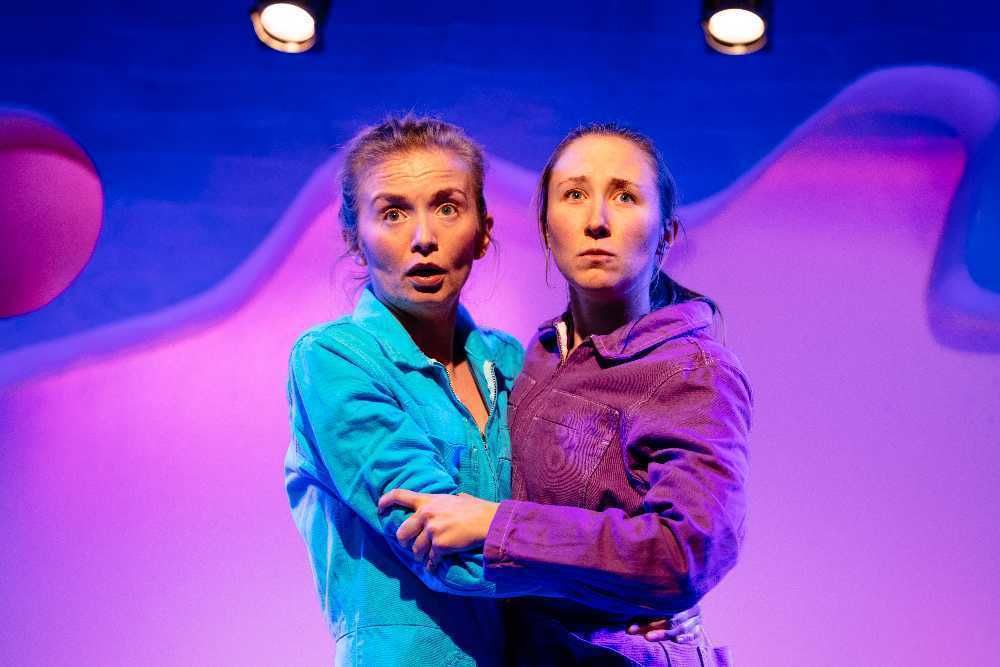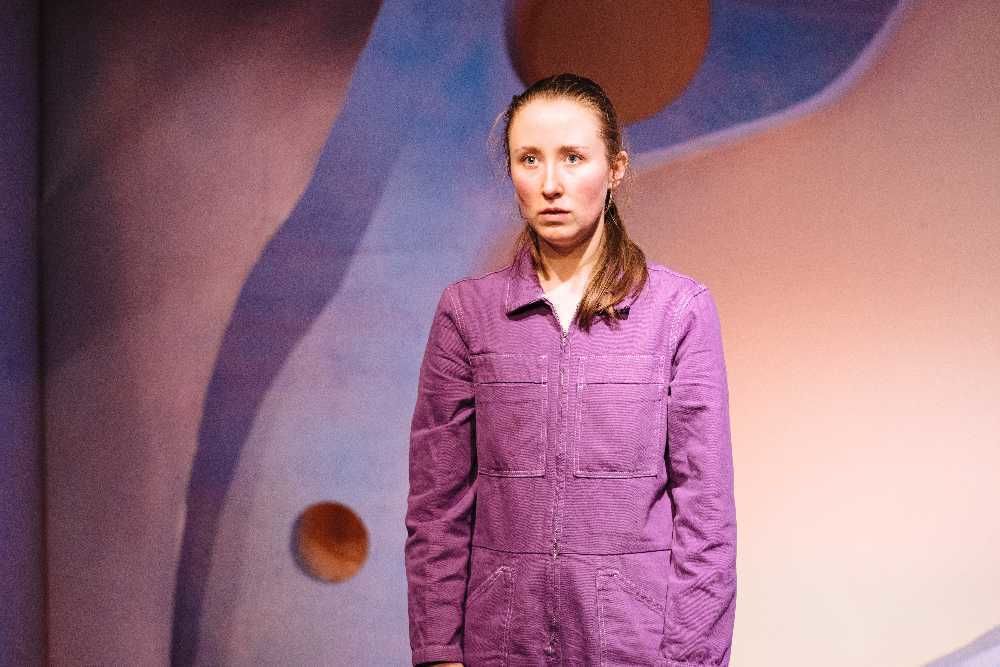 It isn't easy to categorise this two-hander. The best description might be an existentialist, absurdist, magic realist comedy fairytale with heart. If that sounds a little unpalatable, thanks to the efforts of director Lisa Spirling and her wonderful cast, it is also great fun.
Ms Spirling's imaginative production opens when the Sharkey twins are still in the womb, larily contemplating their imminent premature dive into the outside world.
Using poetic language and bouncing ideas and excitement between themselves, the pair create very much the same impression as the spiritual twins in Enda Walsh's Disco Pigs.
First A and, soon afterwards, the more reluctant Z burst out in sparkly fashion but quickly find themselves adopted. Things go from bad to worse when depressive new mum decides that she only has strength to bring up one daughter.
As a result, Erin Doherty's Z, identifiable by the magenta boiler suit, is condemned to a lifetime tending to lazy mum while Sophie Melville in the turquoise equivalent is taken off to be brought up by (I kid you not) a wolf.
Against expectations, it is A who comes off better, enjoying a caring upbringing until the day when the woodpecker comes to summon her back to the human race.
A charmingly whimsical first half packed with memorable images and helped on its way by fine, witty direction is followed after the interval by something a little grittier—more of the realism and less of the magic.
Now, Z falls pregnant following a one-night stand with a patronising mannequin but finds succour with her old chemistry teacher.
A has her own problems, struggling to adjust to a civilised existence in which ripping raw meat apart with hands and teeth is frowned upon.
Wolfie is hardly a conventional two hours passage on the stage. It is extremely funny, consistently challenging and very well paced.
It also features two of the best young actors in the country in Erin Doherty and Sophie Melville, both on the tops of their games, interacting with the audience almost as often as they switch accents and personalities throughout an intoxicating evening.
Unless you are wedded to traditional well-made plays, give Wolfie a go. If you do so, on top of the entertainment, there has to be every chance that before long you will be able to boast about the day when you saw a famous writer / director / actor's early work above a pub in Clapham and recognised a star in the making.
Reviewer: Philip Fisher