More North East Edinburgh Fringe news
Published: 9 July 2015
Reporter: Peter Lathan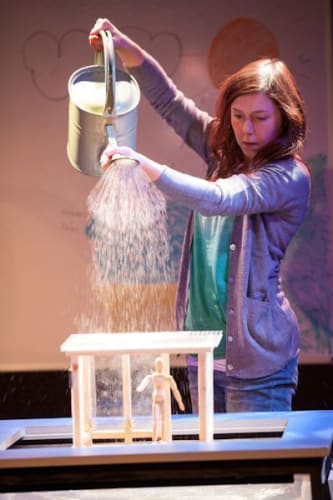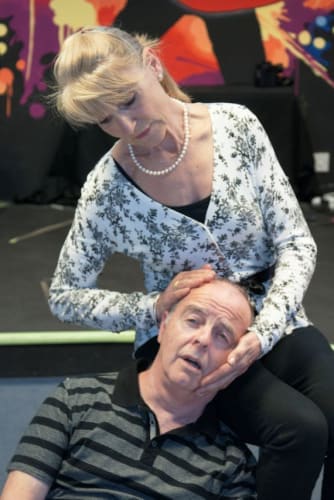 Casting News
Following our news story about Northern Stage at Summerhall and our feature on other north east companies at a variety of venues, we have some more news of NE participation in this year's Edinburgh Fringe.
In Rosie & Me's production of Alison Carr's The Soaking of Vera Shrimp at The Pleasance, Tessa Parr will be reprising her role as Vera Shrimp, the role which she originated in the previews at Newcastle's Live Theatre last year. Her stage credits include 2014's Edinburgh Fringe show Dead to Me directed by Selma Dimitrijevic (Northern Stage at Roundabout), Get Santa (Northern Stage), Alice in Bed (Tender Buttons), The Last of the Lake (Rough Fiction). Her TV credits include Father Brown, Parades End, Casualty 1909 and Doctors (BBC).
New Production
North Tyneside-based company Red Diamond Theatre will be taking its original play Bedsocks & Secrets to the Fringe, performing at Spotlites (Venue 278) from 23 to 31 August at 16:55.
Written by Alison Stanley and John Dixon, Bedsocks & Secrets highlights dementia care, loneliness and changing relationships and gives us a sometimes uncomfortable look at Ella and her struggle with adjusting to life in a care home. Seeing herself as a much younger women, Ella is increasingly frustrated as her dementia worsens and her son becomes unrecognisable.
Previews
The Letter Room's Five Feet in Front: The Ballad of Little Johnnie Wylo previews at Northern Stage tonight (9 July) and tomorrow (10) and Daniel Bye's Going Viral previews there on 15 and 16 July.
Mixtape will preview at Live Theatre on 24 July.
There are three previews to come at Alphabetti Theatre: Skimstone Arts' Doorbells on 17 July, Tartan Socks Theatre's A Haggis Queen Abroad on 22 and Button Box Theatre's An Illuminating Yarn on 23.
In Whitley Bay on 31 July at the Jam Jar Cinema, Red Diamond will preview Bedsocks & Secrets.