Musicals abound in Northampton venue's new season
Published: 17 December 2021
Reporter: Steve Orme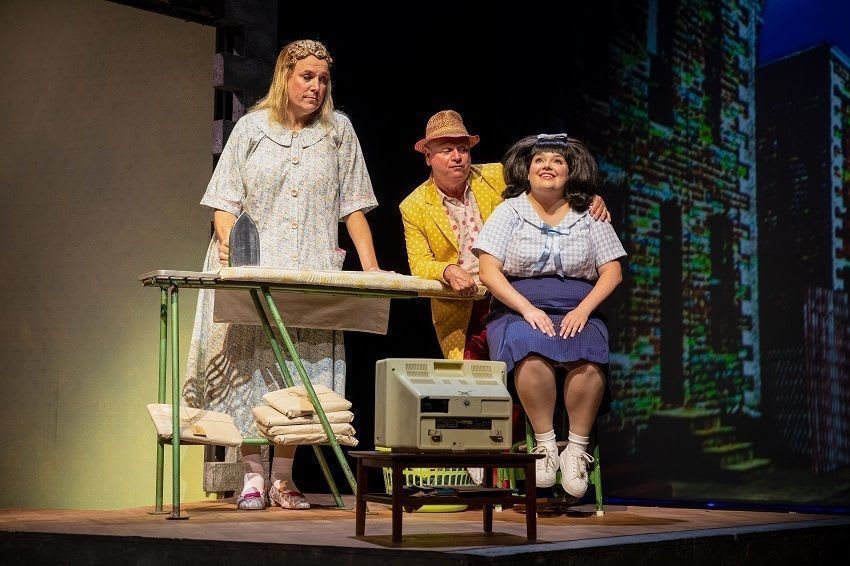 A bumper crop of musicals is on its way to Northampton's Royal and Derngate, with no fewer than eight being listed in the venue's programme for spring and summer 2022.
Chelsea Halfpenny, Sandra Marvin, Evelyn Hoskins and Busted's Matt Willis will appear in the musical comedy Waitress from Monday 10 until Saturday 15 January before Brenda Edwards and Norman Pace can be seen in Hairspray from Monday 31 January until Saturday 5 February. The six wives of Henry VIII tell their tales in SIX from Tuesday 15 until Saturday 19 February.
Continuing the theatre's work developing original new musicals, a company of improvisers including Josie Lawrence, Niall Ashdown, Adam Courting, Janet Etuk and Aya Nakamura will present a new musical on the Royal stage each night in Improbable which runs from Friday 25 February until Saturday 5 March.
A stage adaptation of Disney's Bedknobs and Broomsticks visits Northampton from Monday 28 February until Saturday 5 March, Queen and Ben Elton's musical We Will Rock You takes over from Monday 21 until Saturday 26 March, the new musical about The Osmonds tours to Derngate from Tuesday 3 until Saturday 7 May and Andrew Lloyd Webber's School of Rock gives head-banging lessons from Monday 6 until Saturday 11 June.
As for drama, the season will feature The Wellspring, a "touching and intimate look at fathers and sons" by playwright Barney Norris and his father, pianist and broadcaster David Owen Norris, from Thursday 17 until Saturday 26 March.
Oliver Farnworth and Susie Amy will appear in James Dearden's Fatal Attraction which will tour to Derngate from Monday 28 March until Saturday 2 April.
Dance shows include a Rambert and Royal Ballet co-production of Sharon Eyal's Aisha and Abhaya, which "fuses dance with film and a pulsating soundtrack", on Tuesday 18 and Wednesday 19 January. And the Russian State Ballet of Siberia will stage Prokofiev's Cinderella, Rimsky-Korsakov's Snow Maiden and The Nutcracker by Tchaikovsky from Thursday 24 until Saturday 26 February.
The full programme is available at the Royal and Derngate web site.